Maybe you continue hearing about this thing called Reiki and think it might be something you'd like to try as a way to improve your wellbeing?
You may be unsure, as there is a lot of conflicting information out there. Let's dispel some of the more common Reiki myths!
Here Are 5 Common Reiki Myths Debunked:
Reiki is A Religion or A Cult:
Nothing could be further from the truth! Most people will say that Reiki is a spiritual practice but there are actually people down the "practical, sciencey" end of the Reiki practitioner spectrum who are wonderful practitioners, without bringing spirituality into it at all. Reiki does not require anyone – practitioners or clients – to have particular religious or spiritual beliefs of any kind and regardless of what your beliefs are, Reiki is effective.
Reiki is A Type of Massage:
Nope! The fundamental difference between reiki and massage is that Reiki does not actually work through physical touch at all (although this may be incorporated), while on the other hand, massage is all about physical touch.
Reiki is Dangerous:
Reiki is extremely gentle and non-invasive but because we are working with energy on all levels – physical, mental, emotional and spiritual – it can be very powerful. The most important thing to keep in mind is that Reiki aids the natural process of healing so in the case of broken bones, it is important to wait until the bone is reset and in the case of fever, reiki may amplify the body temperature.
Reiki Will Heal or Cure Me:
You may not have expected this one! However, in fact, you have the wonderful, innate power to heal yourself! Reiki will help to bring energetic balance back to all levels of your being, thus assisting the healing processes for all kinds of issues whether they are physical, mental, emotional or spiritual. But you must be ready and prepared to do the rest of the work to heal yourself, whether that is changing what you eat or how much you exercise or what toxins you expose yourself to or even who you have in your life!
Reiki is A One-Time Thing:
If you want an hour of "me time" and relaxation then sure, have a Reiki session – you will get some wonderful outcomes! However, if you want to really improve your wellbeing then you will need more than one Reiki session. Reiki will help to facilitate and aid your healing journey. Any healing process is a journey. It will not happen overnight (but it will happen providing you're committed)!
Think of the road between where you are now and where you want to be. At the beginning of the road is a place that is very familiar and comfortable (at least in some ways). There are a lot of distractions and detours along the road as well as rough patches, narrow bridges over rushing waters and steep hills to climb. At the end of the road is where you want to be, but you haven't been there before, and you have a very human fear of the unknown.
Reiki is the vehicle that can transport you along the healing road much faster and easier than you can get there yourself, but you need to:
Choose to take the journey in the first place.
Choose which vehicle to use for the journey! This means that you need to take the time to find the right vehicle for you.
Have you heard any other Reiki myths that were not mentioned above? Please share them with us in the comments section below!
– Arwen
---
---
How did this article make you feel? Leave your comments for Arwen below. Please share this if you liked it. Thank you!
---
---
* Please See Our Disclaimer Below *
---
---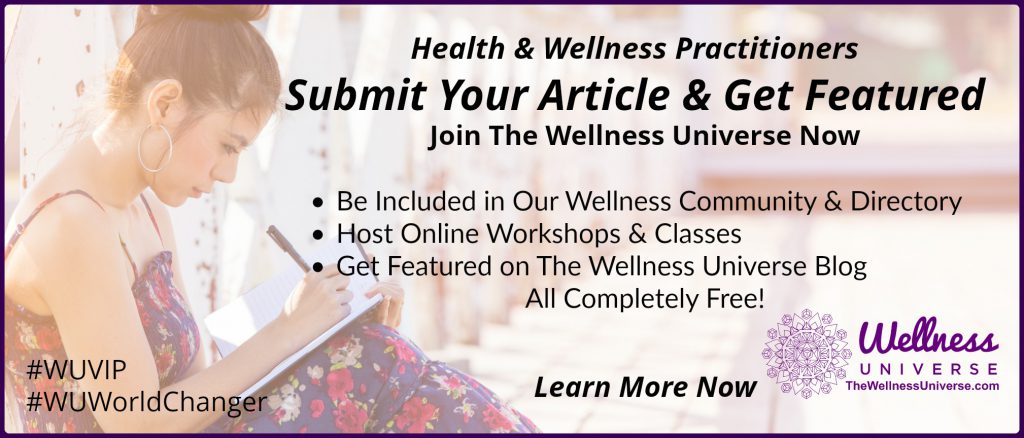 ---
---
Find great products and services for your well-being from members of The Wellness Universe!