What we eat plays an important role in our health.
Research demonstrates that the more variety in our eating pattern, the more benefits to our overall well-being. This makes diversifying our diet and finding our next nourishing addition essential to our health.
Let me introduce you to the amazing beet!
Beets are part of the chenopod plant family in relation to spinach, chard, amaranth, and quinoa. These are all nutritious powerhouses that contribute to positive genetic expression toward health. With beets commonly grown three seasons out of the year, they are quite accessible. Their physical properties and energetic characteristics make them a must add to your diet.
Here are 10 Health Benefits of Beets:
NUTRIENT RICH:
Beets are loaded with vitamins, minerals, fiber, and protein. They are a source of vitamin C, potassium, calcium, iron, folate, magnesium, zinc, selenium, and manganese. Nutrients are found throughout the entire beetroot so make sure to eat the entire plant which includes the leaves, stems, and roots!
MAINTAINS DIGESTIVE HEALTH:
Beets maintain digestive health through the help of fiber, folate, and its moistening effect. These qualities of beets assist in improving transit time through the digestive tract, lubricating the intestines, alleviating constipation, and lowering risk of colon inflammation.
BLOOD SUGAR REGULATION:
Through fiber, nitrate, alpha lipoic acid, and protein content, beets assist in improving insulin sensitivity and slow the release of sugar into the blood. This helps to maintain blood sugar levels along with regulate metabolism and cognitive function.
IMMUNE BOOSTER:
Beets have a unique profile of health-supportive compounds that help protect against oxidative stress and support positive gene expression. Being a rich source of a class of phytonutrients called betalain; beets are an antioxidant and anti-inflammatory powerhouse.
DETOXIFICATION SUPPORT:
Along with immunity, beets assist in the detoxification processes by supporting the liver's actions to neutralize toxins and prepare them for excretion from the body.
IMPROVES BLOOD CIRCULATION:
Beet's nitrate content assists in blood vessel vasodilation, enhanced oxygen delivery throughout the body, and lower blood pressure readings.
HEART PROTECTOR:
Along with immune and blood circulation support, beet's nutrient profile of folate and betalain help to lower homocysteine blood levels, one of the leading contributors to arterial wall inflammation and damage. This is on top of lowering blood pressure!
SUPPORTS BRAIN HEALTH:
Through a combination of antioxidants, improved blood flow, and oxygen delivery, beets support healthy brain function. Not only is there an improvement in alertness and focus, beets elicit a calming effect helping you relax.
CONTRIBUTES TO BONE HEALTH:
Beets contain vitamin C, calcium, manganese, copper, folate, magnesium, and protein which all contribute to maintaining bone strength and integrity.
PROVIDES A GROUNDING EFFECT:
As a root vegetable, red in pigment, and energetically vibrating at the frequency of the root chakra, beets slow our vibration and support our sense of grounding in our everyday lives. Food's energetic qualities are just as important, perhaps even more, than its nutrient content!
Go ahead and add some beets to your dietary pattern.
There are plenty of ways to prepare them. You can roast, braise, sauté, steam, and even make into "pasta" noodles. Consider fermenting them for an added nutritional boost. Beets pair well with apples, citrus, and fennel. Be creative!
Keep in mind that although many foods can be trending as the next superfood, it is our consistent eating habits that will support or hinder our health. No one food is a superhero if the rest of our eating and lifestyle behaviors do not support those expressions of health.
Seek a balanced and diversified dietary pattern; that is where you will experience health and well-being.
Namaste,
– Teri
---
---
How did this article make you feel? Leave your comments for Teri below. Please share this if you liked it. Thank you!
---
---
* Please See Our Disclaimer Below *
---
---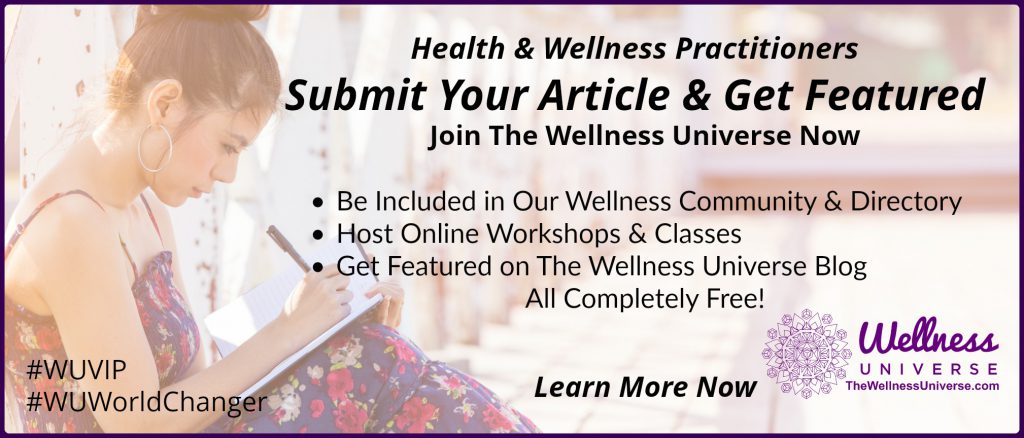 ---
---
Find great products and services for your well-being from members of The Wellness Universe!