As I stroll through the farmer's market, I immediately smile. Their bright and deep colors catch my eye. It is berry season! Berries offer an array of nutritious and nourishing qualities.
The best part is that there are so many to choose from. We have our traditional raspberries, blackberries, blueberries, strawberries, and boysenberries. Then there are the not so known ones of elderberries, lingonberries, bilberries, and huckleberries. Each one has their own unique makeup that contributes to boosting our health. Let's not forget their tastes are spectacular!
Here I share with you ten health benefits of adding berries to your diet. Don't worry if you identify as a carnivore, flexitarian, vegan or Paleo, berries are for you!
Here are 10 Health Benefits of Berries: 
NUTRIENT RICH:
Berries are a rich source of vitamins, minerals, fiber, and protein. This includes vitamin C, manganese, vitamin K, vitamin A, copper, vitamin E, potassium, folate, and iron. Vary the berry you eat to expand the nutrient range!
SUPPORTS DIGESTIVE HEALTH:
Berries help support your digestive health through their fiber content by improving the transit of foods through the digestive tract, creating a moistening effect to relieve and prevent constipation, and assisting in maintaining colon health.
DECREASES INFLAMMATION:
Berries are loaded with antioxidant and anti-inflammatory compounds, often referred to as phytonutrients. Being a rich source of a class of phytonutrients called flavonoids, particularly anthocyanidins, quercetin, catechins, and resveratrol; berries impact on oxidative stress, managing inflammatory pathways, and triggering positive gene expression toward health is truly remarkable.
CANCER-FIGHTING COMPOUNDS:
As these above-mentioned flavonoids assist in controlling excessive oxidative stress and inflammation, these bioactive compounds also play a signaling role in preventing cancer cell formation along with promoting the death of already formed cancer cells. It is amazing to see the growing research in this field!
IMPROVES DETOXIFICATION PATHWAYS:
Along with decreasing inflammation, and keeping cancer at bay, berries assist in helping the liver remove toxins from the body as well as cleanse the blood. With the liver the most metabolically active organ responsible for over five hundred functions, why not have the food you eat contribute to the process!
PROTECTS BRAIN CELLS:
Research is showing that the bioactive compounds of berries are playing a role in improving concentration, memory, and lowering the risk of dementia-related illnesses. Energetically, many berries resonate with the third eye chakra, the home of our intellect and imagination. So, if you like to overanalyze, berries can help calm your mind.
SUPPORTS HEART HEALTH:
What helps the brain helps the heart! Berries have been shown to assist in lowering blood pressure, decreasing blood LDL cholesterol levels, and preventing plaque buildup in arteries.
MAINTAINS KIDNEY AND BLADDER HEALTH:
The kidneys and bladder are a close working duo in the body. Research is demonstrating how berries, particularly cranberries, blueberries, and raspberries, play a role in maintaining organ health while preventing the onset of bacterial infections.
BALANCES YOUR ENERGY CENTERS:
Berries, like any other food, is more than its physical properties. They have an energetic frequency and essence that also interacts and impacts our health. Through our energy centers, or chakras, we can help to create coherence and harmony in how our body functions as a whole. Due to berries depth of colors and flavors, their frequency makes them one of the most harmonizing foods you can find!
CREATES A SENSE OF GROUNDING:
As an all-around immune boosting protector, berries have a vibration that intimately resonates with the root chakra helping us to find our center and ground not only during challenging times but in our everyday lives. Keep in mind that a food's energetic qualities are just as important, perhaps even more, than its nutrient content!
Knowing that each berry has its own signature of healing qualities, with each one offering benefit, I would be quite hesitant to put them in a list of which ones are "better". What I would recommend is adding a variety of them to your diet. If you always eat strawberries, then perhaps it is time to add in some blackberries. If you've never tried a boysenberry before, that's another perfect place to start!
As I continue to say in all my sharing on food, there is no such thing as a superfood that is going to solely pave the way to health. It is our consistent eating habits (along with our lifestyle choices!) that will either support or hinder our health. Keep diversifying your diet. As you do so, you are also diversifying your life; an added bonus to expanding your relationship with food!
Namaste,
– Teri
---
---
How did this article make you feel? Leave your comments for Teri below. Please share this if you liked it. Thank you!
---
---
* Please See Our Disclaimer Below *
---
---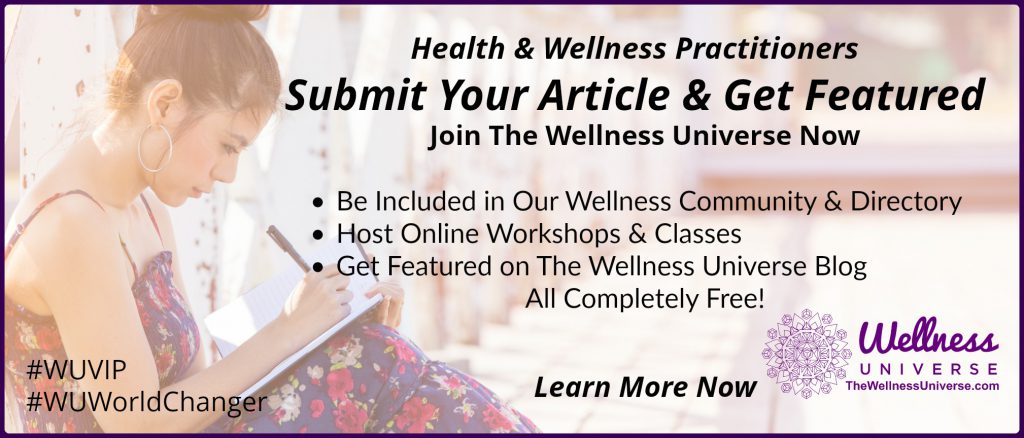 ---
---
Find great products and services for your well-being from members of The Wellness Universe!