Each of us has our own incredible natural beauty that oftentimes we don't celebrate. Too much of our time is spent on comparing ourselves to others instead of looking at ourselves and all the amazing qualities we already have.
Here are 10 tips to help you appreciate your beauty; especially on the days where you're struggling to feel it:
Wake up every morning, go to a mirror first thing and say (with feeling) "I love you."
This is a powerful affirmation for creating more self-love and appreciation for yourself.
"I am" Affirmations.
Create an "I am" statement that relates to your beauty and how you want to feel about yourself. For instance, "I am gorgeous" or "I am powerful." Write this "I am" statement down and put it where you'll see it every day.
Moisturize.
Use a sugar scrub on your face and neck to give it added moisture. Your skin will look and feel amazing! Not to mention it's great for your skin.
Change your thought patterns.
When you look in a mirror at yourself and all the negative thoughts about what you don't like come pouring in, check yourself. Take a deep breath and immediately find three things you love about yourself. Then say them out loud until they feel real.
When someone gives you a compliment, accept it!
Listen to yourself and see if you give excuses or reasons why they shouldn't be giving you that compliment. Train yourself to smile, say thank you, and just let the compliment hang in the air.
Give Yourself A Confidence Boost.
Wear a favorite shirt or outfit that you love to boost your confidence and set yourself up to feel good that day.
Do Your Hair and Makeup.
Take some time to style your hair and put on makeup any morning you're feeling a bit blah or sluggish. It will help stop you from judging yourself and help you see your own beauty. It doesn't matter if you work from home or if no one will see your hair done and your makeup, it's for you and not them.
Start to ask yourself, why?
When you think negatively about your beauty, ask yourself "Why do I feel that way?" and see what comes up. Most of us have deep-seeded reasons as to why we don't see our beauty. Start asking yourself why and start to discover the reason behind it all.
Forgiveness.
Forgive yourself for any time you've beaten yourself up about your beauty. And forgive all the other people that have done the same to you. Releasing that anger and hurt will declutter negative emotions and allow you to start to bring in more appreciation of your beauty.
Tapping (EFT).
Lastly, when you see other people that have a beauty that you want for yourself, try to pause on that emotion. Then use Emotional Freedom Technique to release all the negative feelings around seeing that beauty. Tap away the negativity.
These 10 beauty appreciation tips are not the traditional ones we generally hear about, I know.
Feeling beautiful starts with you, and how you think and feel about yourself. By adjusting your mindset with these 10 beauty tips, you're going to be able to really appreciate your beauty and start looking in yourself for confidence instead of looking to others.
– Rachael
---
---
How did this article make you feel? Leave your comments for Rachael below. Please share this if you liked it. Thank you!
---
---
* Please See Our Disclaimer Below *
---
---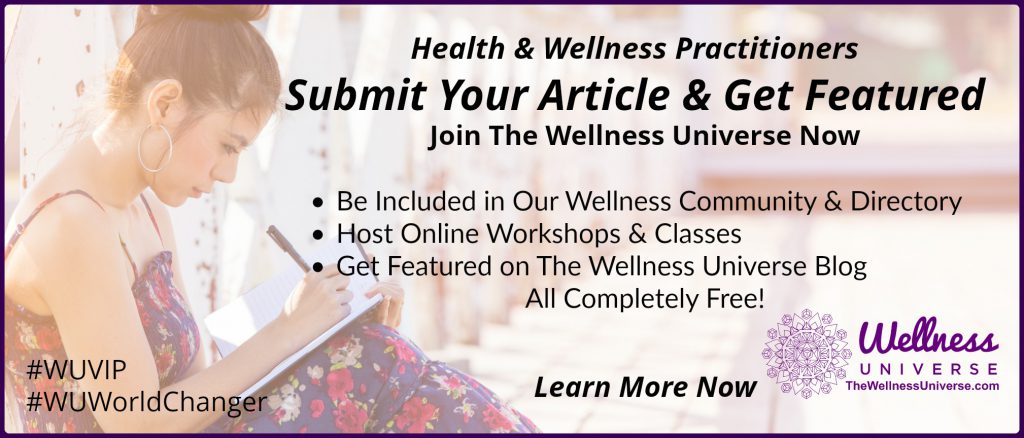 ---
---
Find great products and services for your well-being from members of The Wellness Universe!