Email is far from dead.
In fact, the technology market research firm, Radicati Group, projected the number of email accounts worldwide at 3.8 billion. More interestingly, it projected that the total number of business and consumer emails sent and received per day will exceed 281 billion in 2018. That's a lot of emails! So how can we tame the flames of this useful but distracting tool for virtual communication, so we can do more of the work we love?
Here are 10 Quick Tips to Help You Curb Email Distractions:
The Archive Method.
Depending on your email provider you can create filters to have incoming emails with certain words and phrases automatically skip the Inbox and go straight to your archives. For older emails clogging up your inbox, you can select the emails you want to keep and store them in archives. You can do this with Gmail for instance. And if you are looking for a particular email use the search bar or click "All Mail." You get to Inbox zero much faster this way.
Folders and Labels.
If you prefer keeping certain email correspondence in an easily accessible place without having to sort through archives, you can create folders, categories, or labels. Say, for example, you want each client to have a set place where any communication between the two of you can easily be found. You would create a folder or label for that client, and anything that comes to your Inbox from that client would get moved to their designated folder. Once filed in that folder you can later retrieve it quickly for reference.
Streak.
As a virtual business manager, this is one of my favorite tools to use in Gmail. Often my clients get the same questions from those emailing them. They bring me on to give a personal touch, so I set up templates using Streak and tweak it according to the person I'm responding to. No copy and paste, no scrambling around looking for a proper response, the email is already set-up and ready to go. I then track the email to see whether it has been opened or not (also using Streak). And if I want to make sure the email goes out first thing on Tuesday morning, instead of the time I respond, I simply schedule it. There's so much more, but those are my three favorite ways to use this tool.
Set Times.
If you keep your email open all day, then your inbox and consequently your business is running you, not the other way around. Set aside certain times during the day to focus on emails. Anything out of that slot will have to get handled another time. The catch is you have to stick with it. If you say you will only check emails at 10 am and at 4 pm, then commit to that daily habit.
Delegate.
If you struggle with committing to that habit, delegate that duty to someone else on your team like a virtual assistant. It will take a while to get a rhythm, but once your VA has the gist of your voice and your style of communication, you can work together to create templates for typical responses as well as policies and procedures for handling different types of email situations. For example, press inquiries get a certain response vs an email newsletter from a colleague.
Unsubscribe.
If you have a buildup of email newsletters from the many freebies you opted into and those emails are no longer being opened let alone read, it's time to unsubscribe. I use a tool called unroll.me to unsubscribe from multiple emails at once without having to open each individually. Saves me a ton of time.
Move to Slack.
Tired of the email chain for quick things that could easily have been an instant message? Need a place to have organized instant chats with teams, sometimes with only certain members of the team? Use Slack and as they profess, "simplify your conversations!"
Remove from Your Phone.
If your email is keeping you up, and you're constantly checking it (at red lights, when you're supposed to be meditating, and/or on your social media free Sunday), clear space for yourself by removing the app from your phone or mobile devices.
Use Scheduler.
If several of your emails coming in are to arrange meetings, having an online scheduler like Timetrade or Acuity Scheduler will save a lot of hassle and back & forth. It also helps you respect your own time by only taking meetings on the days you mark as available.
Five Sentences Method.
I learned about http://five.sentenc.es/ awhile back after it was introduced to me by someone else's email. For an email signature, they simply wrote that all of their emails would be 5 or fewer sentences. This, in turn, helps you get focused, get productive, and spend less time in your Inbox.
Do you have any time-saving tips that help you avoid email distractions that were not mentioned above? If so, please share them with us in the comments section below!
– Lynette
---
---
How did this article make you feel? Leave your comments for Lynette below. Please share this if you liked it. Thank you!
---
---
* Please See Our Disclaimer Below *
---
---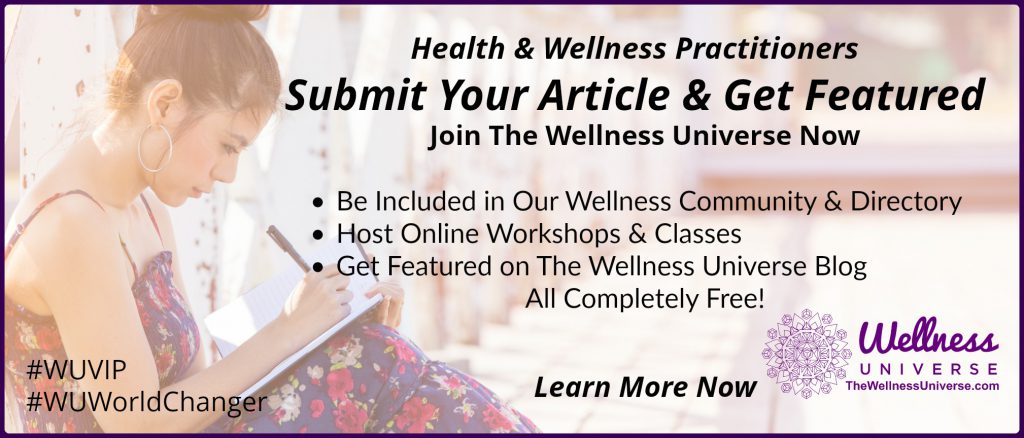 ---
---
Find great products and services for your well-being from members of The Wellness Universe!