Thousands of us have the entrepreneurial bug gnawing away at our thoughts each day.
Thoughts that urge us to start a business and see how much we can really make. Luckily, as more of the world are joined together by the internet, prospective clients and customers are now just a click away.
An entire world of entrepreneurship has opened up right before our eyes! Whether you want to sell products or services, a simple website becomes your storefront and your customers can find you from the other side of town or the other side of the world.
This low-barrier and often low-cost business model urged thousands of people to truly take their passion and turn it into a business.
Whether you love pets, baking, gardening, exercising, or writing, that extra income could be closer than you think. Don't believe me?
Let's take a look at 10 (okay, 11) low-cost and creative business ideas:
Author
Do you have a book burning inside of you? Amazon has made it incredibly easy to become a published author. They offer free courses to help guide you through formatting, imagery, and even sales and marketing of your book. You pick the price point and earn royalties on every book sold.
Personal Shopper
As a busy mom with a full-time job, I love the idea of someone taking care of my shopping for me! If you have time to get and deliver groceries, purchase birthday presents, mail out holiday and birthday cards, or any of the other shopping-related errands that so many busy adults barely have time for these days, you could make a pretty great living.
Pet Sitter
There are countless reasons why people leave their pets for an extended period of time each day. If you are reliable and build trusting relationships with others in your community, the work will follow. You might offer small services like checking in on pets during the day, or dog walking. You may offer larger services like weekend pet sitting or a recurring trip to the dog park or exercise area. Consider marketing your services to working professionals, and those who often travel for work.
Cleaning Service
Want to set your own hours and don't mind getting your hands dirty? Start your own cleaning service for either residential or commercial spaces. If it's just you, don't be tempted to go too big, too quickly. But if you do a good job, word-of-mouth will take you farther than you can imagine.
Childcare Provider
Opening and running your own childcare business takes a special kind of person. Someone who is patient, kind, fearless, and loving. If this sounds like you, this could be a perfect arrangement! There are thousands of families looking for daycare options and as you may know, leaving children with someone all day every day is a very emotional decision. If you can build that relationship and trust with your clients, you'll be set for years!
Online Coach
If you have skills that others might find useful, now is a great time to build an online coaching program or service. Create videos teaching others how to do anything from knitting to finances using nothing more than your phone and a shared site like Udemy or Lynda.com. Top coaches charge thousands for their expertise.
Gardener
If you have a passion for digging in the dirt, but not enough of your own yard to do it, consider starting a gardening service. Planning flower gardens, planting vegetable gardens, weeding, tilling, composting. Gardening is a lot of work that people don't often have time to keep up with. They do however love the benefits and are often willing to pay big bucks for them! Depending on your location, this may be more of a seasonal job.
Social Media Manager
Find yourself stuck on Instagram or Facebook on a daily basis? Why not turn that social passion toward other businesses. There are thousands of businesses who are too busy or don't have the skill set needed to grow their own social media accounts. Plan and schedule posts around their brand and company culture. Respond to feedback and bill monthly per platform.
Bed and Breakfast Operator
This small business venture is only considered low cost if you already have a large house that you'd like others to visit. Opening your home, cooking breakfast for visitors, offering advice on local activities, and playing professional host or hostess can definitely become a dream job!
Fundraiser Organizer
For many local nonprofit businesses, daily operations depend on raising funds through either grant programs or hosted fundraising events. Offering your services as an event organizer for these organizations can turn into a lucrative career. If you are detail oriented, social, and great at managing people, this might be your perfect career.
… and a Bonus #11 …
Etsy
This is a fairly common one that should not be overlooked. Etsy is an online store that allows you to sell your own vintage or hand-made products. They create the website and financial transaction portal. You create your products, prices, and take care of shipping logistics. This is a perfect option for anyone who has a craft-based hobby like knitting, jewelry making, pottery, woodworking, welding, or painting. It's also great for reselling vintage or rare items. Think of it as an online craft or flea market.
While there are no guarantees that any small business will take off, you could be making money within a few months. As you reinvest that money back into your business, always "test before you invest." Constantly reevaluate your business model, listen to your customers and focus on what they need.
– Rachel
---
---
How did this article make you feel? Leave your comments for Rachel below. Please share this if you liked it. Thank you!
---
---
* Please See Our Disclaimer Below *

---
---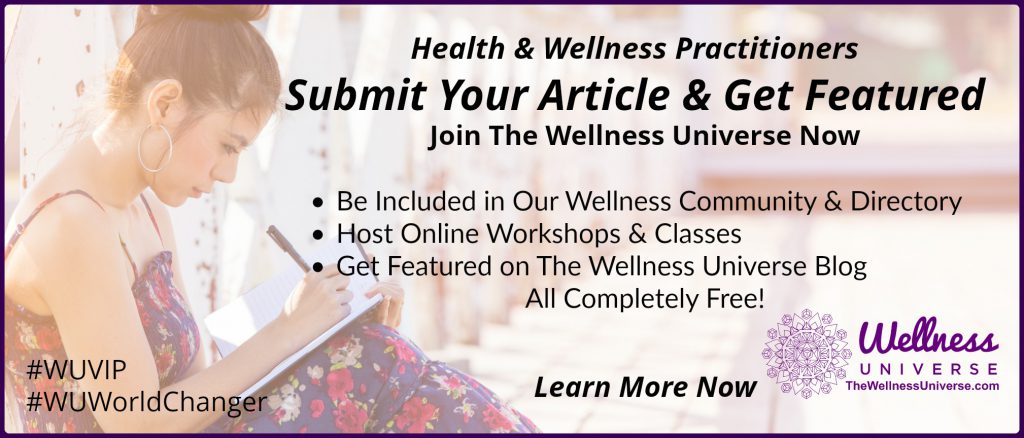 ---
---
Find great products and services for your well-being from members of The Wellness Universe!