Witnessing the suffering of any person is difficult, but witnessing the suffering of a loved one is heart-wrenching.
It hurts. It is overwhelming. It is exhausting. It makes you feel helpless. It can leave emotional scars.
Many years ago, Eric Cassel, a physician, wrote a definitive article on suffering that is still relevant today. Cassel defined suffering as the "state of severe distress associated with events that threaten the intactness of the person." He acknowledged that while suffering is usually personal, one can suffer enormously at the distress of another person.
While we usually think of suffering in a physical sense, emotional suffering that results from events such as grief, divorce, dementia, or addiction is equally devastating.
The following suggestions are focused on physical suffering, but may be applicable to other situations as well. Perhaps they will be useful when caring for a loved one struggling with an adverse situation.
Here are 12 Suggestions for Easing the Suffering of A Loved One:
The first thing you must do is to manage your own expectations.
Not doing so often leads to disappointment. Perhaps you expect the situation to resolve quickly, or you think your loved one will "get back to normal" in a short time, or you simply expect them to try harder or to be stronger. Don't minimize the situation and don't create unrealistic expectations.
While being supportive and encouraging, being too much of a cheerleader can backfire.
Sometimes when things are difficult and dire, it's ok, perhaps even necessary, to acknowledge how serious the situation really is.
Truth is required for meaningful conversation.
Avoid false reassurances or making promises you know can't be kept. Platitudes — such as "this too shall pass," or "things will be better in the morning" — ring hollow and can add to your loved one's frustration.
Let your loved one decide what they need or want with regard to their care.
They know themselves best, and if they say they can't manage a walk today, or that they are unable to eat some food, accept their decision.
It is not your role to protect a loved one from information they need to know for their decision-making.
This is true even if done with the intent of maintaining their hope. Misguided hope often has unintended consequences.
In times of crises, it is not unusual for family members to have divergent hopes, or to be in different places on the hope continuum.

Hope will change as circumstances change.
Your goal should be to help your loved one find and maintain hope wherever he or she can.  While there is always something to hope for, hope goals may have to be reset or reframed to better fit the current situation. It is important to note that each person must determine how and for what they hope.
You also need to keep your own hope intact.
Your hope may differ from the hopes of your loved one. Refrain from trying to impose your vision of hope. It is unfair to insist that your loved one rise to the level of your hope or join in your denial. Instead, ask them how you can best help and support them.
While hope for the future is critical, try not to focus too much on what may occur later.
When someone is suffering, it's the present moment, not the future, which takes precedent. Hoping for a pain-free night can be more important and useful than hoping to go on that cruise next year.
Protect your loved one from negative people and those who wish to give advice or who use personal examples for how to "fix" things.
Good suggestions may be helpful, but, too often, the person who is simply visiting doesn't fully understand the situation.
As much as possible, engage in rigorous self-care so you are able to provide the necessary care for your loved one.
This means eating well, getting enough sleep and exercise, and taking care of any physical needs of your own.
Take breaks as often as you can.
Emotional respite is critical. This may mean asking for assistance from others such as family members or friends, or seeking professional advice or services as needed.
As hard as you and others may try, there may be times where there is little that can be done to ease the physical suffering of someone you love. If that is the case, simply being present and showing your love and concern may be the best you can offer, and it may be exactly what is needed.
Don't ever underestimate the power of your presence to ease suffering.
– Elizabeth
---
---
How did this article make you feel? Leave your comments for Elizabeth below. Please share this if you liked it. Thank you!
---
---
* Please See Our Disclaimer Below *
---
---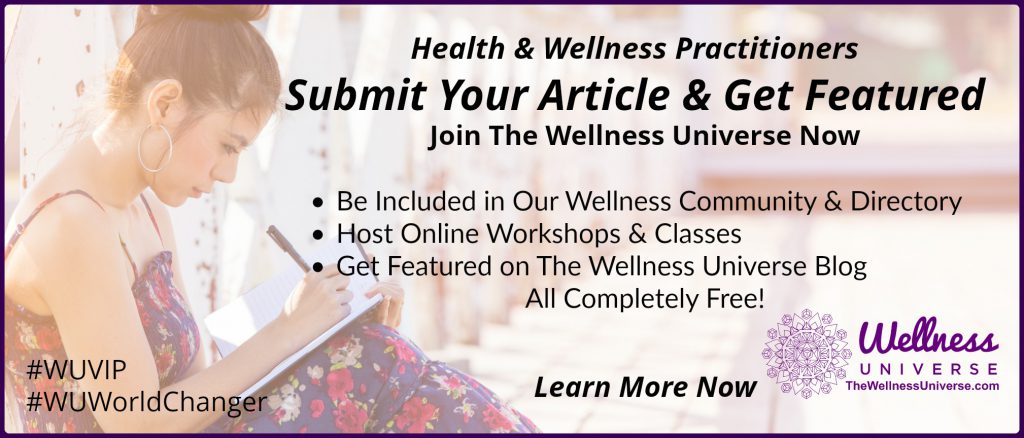 ---
---
Find great products and services for your well-being from members of The Wellness Universe!