Increase Your Erotic Intelligence: The Secret to Lasting, Passionate Connection in Your Relationship.
I got these fresh eyes, never seen you before like this…
It's like the first time when we open the door,
Before we got used to usual…
So suddenly I'm in love with a stranger,
I can't believe that she's mine….
– ANDY GRAMMER, "FRESH EYES"
What does singer-songwriter Andy Grammer have in common with Esther Perel, New York therapist and TED Talk celebrity? Both have a lot to teach us about maintaining a passionate, toe-curling connection with our chosen life partner.
Coaching post-divorce singles has convinced me that there is no skill more important for ensuring the longevity of marriage than the ability to maintain an intense sensual bond. Most married couples begin their journey deeply in love and very much in sync, sexually. In fact, few would ever make it to the altar without a passionate sexual connection.
Decades into marriage, however, many spouses report dissatisfaction; the intensity has fizzled, and they miss feeling deeply desired. This lack of sexual fulfillment can lead to a cycle of divorce and remarriage, sometimes replaying the same pattern with each new mate. The problem is not that the pair has fallen out of love—often love and tenderness are still very much present in the relationship, but that they don't know how to shake off the safety of domestic roles and expectations. Once these patterns are ingrained, it can be easier for a man to fantasize about a near-stranger at work than to re-eroticize the mother of his children.
I believe that many instances of divorce could be prevented if a couple develops what Perel calls erotic intelligence, ensuring that domestic comforts don't smother the sensual blaze that fuels commitment. If you value the many fine qualities that your spouse brings to domestic life, but you miss the intense passion of your early dating days, consider studying the work of Ms. Perel. I've chosen 3 transformative ideas to share with you from her book Mating In Captivity:
Here are 3 Ways to Increase Your Erotic Intelligence:
Take a break from cuddling and PDA that soothes but is the erotic equivalent of white noise.
Constant touching and canoodling—the "can't keep their hands off each other" phenomenon—might signal that a couple is in the newlywed phase of a healthy relationship. But when hand-holding and stroking becomes a habit—a reflexive or possessive gesture that has little or no sensual intent—you may inadvertently desensitize your partner to marital touching. Instead, tease a little and tempt him with your gaze, rather than automatically clutching for your guy's hand. Imagine you are strangers on a first date and savor the delicious shock of an unexpected brush of bare skin.
Resist the urge to merge with your mate.
Whether you've been together for 3 months or 30 years, this advice still applies: continue to maintain your own, separate interests, friends, and activities. If you stubbornly continue to honor your own priorities and values, you will remain the mysterious creature he just had to approach, years ago. Smoothing away differences helps create a cozy connection, but distance and tension allow us to see our partner with fresh eyes—like a stranger, independent, full of promise and uncertainty.
Let your body do the talking.
We women love to express our needs verbally; having A Talk intuitively feels like the right way to get what we want in relationships. Verbal sharing may help a woman feel closer and more emotionally intimate with her man, but the benefit is often one-sided; her husband may feel left out of the party without the follow-through of physical intimacy. As Perel notes, "The body is our original mother tongue…. Through sex, men can recapture the pure pleasure of connection without having to compress their hard-to-articulate needs into the prison of words." Your bae may need to be opened through physical connection first, before he can communicate with you in a truly vulnerable way.
Erotic intelligence and its impact on relationships is a broad topic that I will continue to discuss on my blog, New Direction Dating. For now, let's close by celebrating Perel's central idea: we humans need intense sexual expressiveness within a monogamous, committed relationship. There is no shame in seeking sexual fulfillment.
If you've experienced a decline of physical intimacy in your own marriage, try to view it as a shared responsibility; an area you're willing to take risks to explore and move out of your own comfort zone before expecting your spouse to do so. Talk less, play more. Create distance and uncertainty. Be stubbornly and uniquely you.
Give your man a reason to look at you with fresh eyes—joyful, alive, unpredictable—the girl he wanted, but wasn't sure would say yes.
– Robyn
---
---
How did this article make you feel? Leave your comments for Robyn below. Please share this if you liked it. Thank you!
---
---
* Please See Our Disclaimer Below *
---
---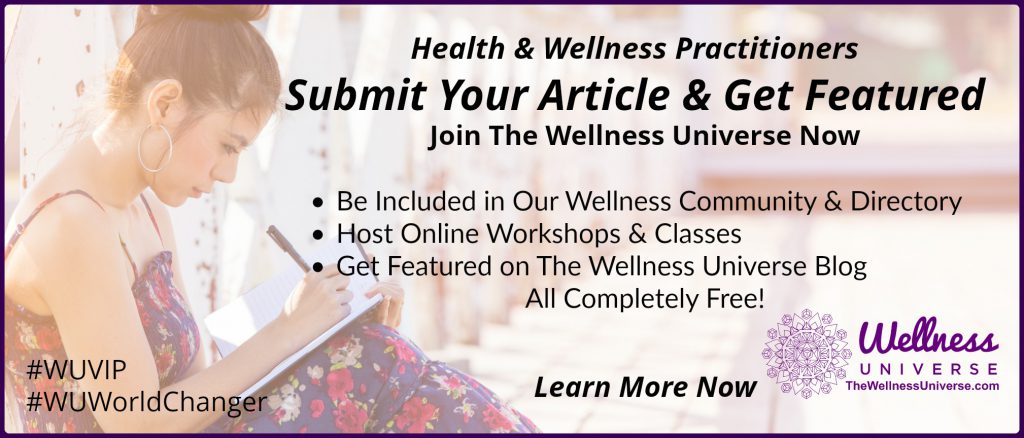 ---
---
Find great products and services for your well-being from members of The Wellness Universe!