Come, fill the Cup, and in the Fire of Spring

The Winter Garment of Repentance fling:

The Bird of Time has but a little way

To fly – and Lo! the Bird is on the Wing. — Omar Khayyám
Whether you echo Omar Khayyam's feelings of hope and are moved by the advent of spring or not, April is a special month indeed.
The skies are azure, and birds chirping. New life seems to burst forth from every nook. I'm in India and in this part of the world, it is early summer. Most mothers are anxiously waiting for the school year to end and the long break that follows. Children are feverishly writing year-end exams.
What will you do for yourself this month? What will you nurture and grow, and what you will weed and throw?
Here are 30 beautiful affirmations to try each day of the month of April:
When things aren't going according to my plan, they are going according to a Divine plan. I am grateful for the upgrade.
I am sitting under a "kalpavriksha," or the wish-fulfilling divine tree. What I conjure, I get. What I ask for, manifests.
I am Divine Energy experiencing Life through this Body. I am grateful for this wondrous and miraculous body of mine!
I have a purpose and a path. I am dancing forward on this path.
I am stillness and light!
I am Energy manifested in the human form. I am connected to every form of Life there is.
What I exhale the world inhales. What the world exhales I inhale. I am one with the world.
I am ageless.
I recognize the part that ages, withers and dies. I identify with that which is eternal, immortal.
I joyfully choose to move, breathe deep, be kind and eat fresh!
All the turmoil, all the strife around me is but a dance of divine energies. I hear the music and respond!
I am generous with my listening and economical with my words. I listen and absorb.
My life is my canvas. Every stroke deserves to be where it is.
My life is my song that I offer the world. I am singing my heart out!
Like a waterfall, I tumble forth with faith within me.
I am safe, heard and understood.
I embrace restfulness.
Blessings pass through me. Joyfully, I feel blessed. Prayerfully, I ask to be a blessing in this world.
I accept, and I release. As a conduit, I let pass all events of the world.
I open my heart to receive the love and gifts of this world!
This Life is Abundance! Nature is Abundance! I am abundance!
I delight in the drop as I delight in the ocean, for the drop and ocean are one!
I eat as I pray -mindfully, joyfully and wholeheartedly.
This is my space and I inhabit it both masterfully and humbly.
That which watches with still eyes all the happenings in the world around, that is I.
Like the dew on a lotus in the center of a pond, I am that which is ever untouched.
Like a rainbow is more delightful than any colour alone, I am more beautiful through my fellow beings on earth.
I am more grounded today. I grow roots to nourish me and my branches reach for the skies.
I surrender to Mother Earth today and it renews my being.
I am a speck in the cosmos and the Cosmos has consciously created space for this speck.
May you allow these beautiful affirmations to transform your life, each day the whole month through, and beyond.
– Garima
---
---
How did this article make you feel? Leave your comments for Garima below. Please share this if you liked it. Thank you!
---
---
* Please See Our Disclaimer Below *
---
---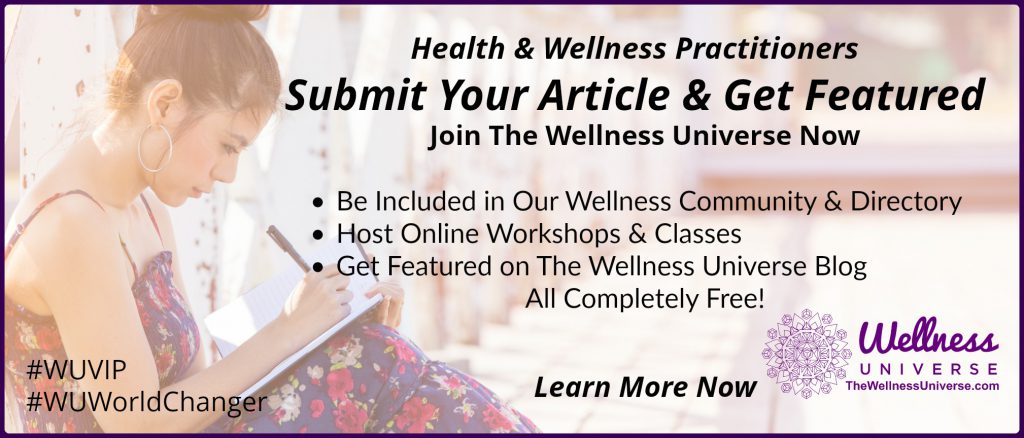 ---
---
Find great products and services for your well-being from members of The Wellness Universe!