Whether you are a busy career woman, a stay-at-home mom on a budget with young children, or an empty-nester, you still have to eat!
Whether it is just you, you and your spouse or significant other, or you have a houseful, you can reap the many benefits of implementing a meal plan.
I am one of those strange people who actually enjoys grocery shopping. Whether you like it or not, it is a fact of life. However, today you can have groceries delivered directly to your door or you can order them ahead and pick them up at the store if walking up and down the aisles isn't your thing. Regardless of how you shop, once you get the raw materials in your home, planning your meals ahead of time has some serious benefits.
Here Are the 5 Biggest Benefits I've Found for Having A Meal Plan:
Saves Time.
My brother is in the habit of stopping at the store every night on his way home from work to pick something up for dinner and some half-and-half and eggs for breakfast the next day. That would drive me crazy. My days begin very early and quite honestly if I had to decide on a meal, shop for it and then prepare it at the end of each day, my husband and I would probably starve.
Shopping one day a week, I usually do it on Sunday, and spending no more than two hours meal prepping saves a lot of time and energy. It simplifies my days. If we decide to go on a late hike one day or have a late appointment, I don't have to start from scratch when I get home. It is ready to be cooked or heated up. A huge time saver. Also, when you plan and prep in advance, you can cook in bulk or at least double a recipe and pop half in the freezer for one of those days when you just need an extra meal.
Saves Money.
Over the years, particularly when we were on a very tight budget and had three young children to feed, I got in the habit of searching through the weekly sales circulars and creating my list from what was on sale that week. If I had coupons, I would use those. I made my menu from what was in season and on sale which saved money. I still do that today. And even on a strict budget we still ate home cooked, real, fresh meals every day. You waste so much less food because you are purchasing those healthy one-ingredient foods you need to create your meals and not spending money on fast food or junk.
Saves Your Health.
As I just mentioned, even on a budget we ate real food. Nutrition is the foundation of health and eating nutrient-dense, real foods are vital.
When you are choosing organic produce and grass-fed meats, finding the best prices can save you money and eating this way can preserve your health. When you plan and prep ahead you also avoid the unhealthy, last minute, fast food drive-thru option.
Saves Your Sanity.
We all know stress is a killer and having to scramble at 4 pm to figure out what you have in the house for dinner and then having to prepare it, particularly if you have cranky, hungry children, is definitely stressful. Having your meal plan written down and the prep done in advance frees up your mind. You are not constantly stressing about what you can make that day. It can change a hectic day or week into one that's nearly stress-free.
Saves Your Waistline.
Besides helping you stay healthy by eating high quality, real foods, if you are either trying to lose weight or maintain weight loss, planning and prepping your meals is a huge success strategy. When you plan your meals and snacks ahead, you make better choices. When you have already done the prep, you're never in the position of being so hungry you grab whatever is handy. Having no clear plan almost always leads to less than stellar decisions. Eating at home gives you control over the ingredients and portions. A win-win in my book.
Do you know any other benefits of implementing a meal plan that did not get mentioned above? Please share them with us in the comments section below.
Happy meal planning!
– Ann
---
---
How did this article make you feel? Leave your comments for Ann below. Please share this if you liked it. Thank you!
---
---
* Please See Our Disclaimer Below *
---
---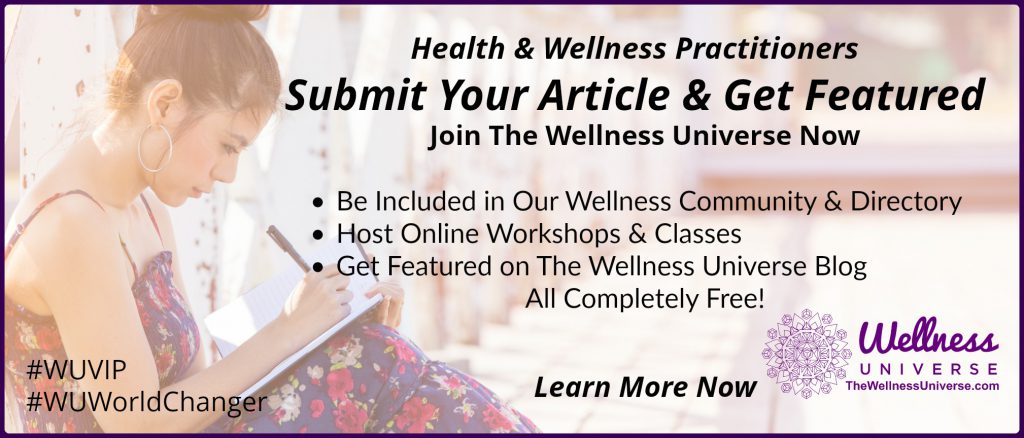 ---
---
Find great products and services for your well-being from members of The Wellness Universe!