The use of crystals has been utilized since the beginning of time.
Healers, Shamans, and members of the Clergy used crystals as a method of healing according to the properties that the crystals carried. Various crystals carry different vibrations and are used accordingly depending on the type of healing that is needed.
I knew innately from many past lifetimes that as a healer I used crystals. When I started my journey in 2012, I started Reiki training and was drawn to crystals instantly. My first crystal was a Lemurian and before I knew it, my collection grew from there. It seemed very natural to me to incorporate crystal therapy in my Reiki practice.
Practitioners are re-discovering this kind of therapy and pairing it with other energy modalities as an effective method of healing. The use of crystal 'tools' help amplify and balance the energy surroundings of the room. During the session, this releases stress and provides peace within so the client's body can heal on its own. The most common crystals to have and that are often used in sessions are shared below.
Here are 5 Common Crystals to have in Your Healing Toolbox:
Amethyst –
This unique purple coloration is a meditative and calming stone which works in the emotional, spiritual, and physical planes to promote calm, balance, and peace. It is also used to eliminate impatience.
Selenite –
This self-cleansing opaque white crystal not only helps quiet your mind when it is racing, it also works well to cleanse your mind of negativity and helps balance and stabilize your body. It can also balance and stabilize your emotions. Selenite also amplifies and works well in the Angelic realm.
Citrine –
This yellow-brown crystal not only amplifies prosperity, but it also is an excellent stone for self-healing and cleanses and rejuvenates your spirit.
Citrine crystals will encourage you to live a little and to go with the flow. They can bring inner peace and wisdom and stimulate your intellectual activities.
Herkimer Diamond –
The healing properties of this crystal can be used as a pain reliever when placed on the affected part. The crystal's energies will send energetic currents that will circulate on the body and reduce the pain in a matter of minutes. It is also effective in boosting your immune system as it will stimulate the healing process and give your body the light energy needed to combat the illness.
It can get rid of tensions and help the body realign its energies. It will help you avoid physical exhaustion and burnout. It can also act as an effective purifier because it will get rid of toxins in the body. Herkimer Diamonds can help with eye or vision problems, and it's particularly useful in healing or correcting eyesight.
Shungite –
This black stone made mostly of carbon is beneficial in purification, grounding, healing, and protection. It can also amplify your general psychic power, which means that it can be used in conjunction with other stones or magical objects in order to strengthen them. Shungite is said to "suck up" negative energy, and to protect you from bad energy by "cloaking" you so that it can't find you. This is extremely beneficial if you are dealing with negative or toxic people in your life. Shungite will deflect their negative energy away from you, keeping you safe and your energy positive.
These are just a few of the many benefits of incorporating crystals as an added bonus to various energy modalities. It is very effective in releasing stress and creating harmony and peace within. Crystals are everyone's best friend!
Stay tuned for my article next week where I will share some of the positive benefits of sound healing!
– Todd
---
---
---
How did this article make you feel? Leave your comments for Todd below. Please share this if you liked it. Thank you!
---
---
* Please See Our Disclaimer Below *
---
---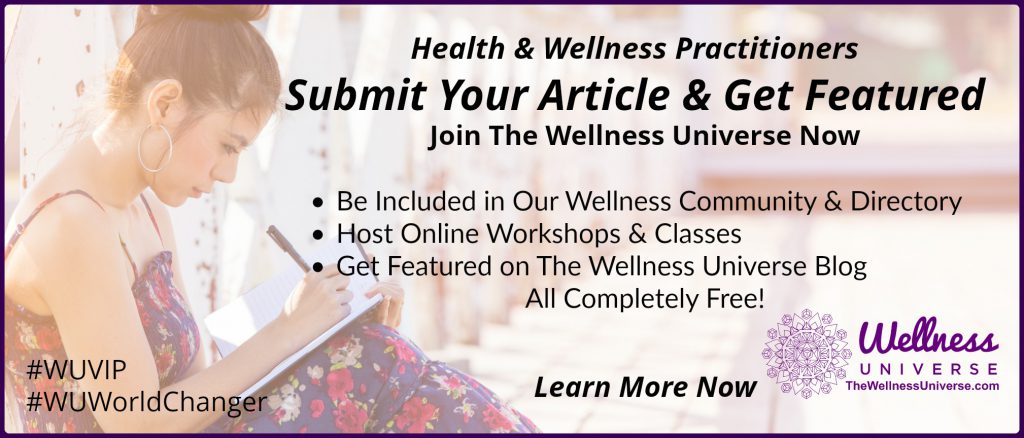 ---
---
Find great products and services for your well-being from members of The Wellness Universe!