PTSD Awareness Month: 5 Tips for Helping Loved Ones Struggling with PTSD
June is Post Traumatic Awareness Month (PTSD) Awareness Month.
If you have been following my previous articles, you know that I have become an advocate and a Licensed Psychotherapist after learning to heal from childhood abuse and trauma. Since then, I have been studying top techniques in the integrative holistic medical field to be able to help myself, as well as my clients to find hope and healing. For more about my personal journey, please see the links at the end of this article.
So, What Exactly is PTSD?
In 2013, the American Psychiatric Association revised the PTSD diagnostic criteria in the fifth edition of its Diagnostic and Statistical Manual of Mental Disorders (DSM-5; 1). PTSD is included in a new category in DSM-5, Trauma- and Stressor-Related Disorders. Full copyrighted criteria are available from the American Psychiatric Association (1). Here I am just listing a few.
To be diagnosed with PTSD, the person was exposed to:
Death.
Threatened Death.
Actual or Threatened Serious Injury.
Actual or Threatened Sexual Violence (including any kind of abuse or domestic violence, experiencing it directly or indirectly by observing it).
Typical Symptoms of PTSD can Include:
Nightmares.
Flashbacks.
Emotional Distress.
Intrusive Thoughts.
For example, for years following the abuse I endured, I had continued nightmares, developed a sensitivity to criticism, and an aversion to anyone talking loudly. I would experience physical sensations, such as vomiting or upset stomach. Basically, I developed a trigger of loud voices.
Another example is the people who were exposed to violence, including shooting and hearing guns. They develop an emotional distress with ANY loud noises that resemble gunshots. It can take years to heal and not have experiences of emotional distress when the trigger presents itself. Unfortunately, we recently heard of several shootings in schools, including the one that took place close to where I live in Parkland, Florida.
For a person to meet the criteria for PTSD, the symptoms need to last at least a month, and they have experienced distress and functional impairment in several key areas of life, such as socially and occupationally. (*)
If your loved one is struggling with PTSD, what can you do?
Here are 5 Ways to Help Someone Struggling with PTSD:
Be there for them and most of all, listen without judgment.
Give them space when they need it and don't minimize their feelings. This includes saying to them that they need to let go of the past when they are not yet ready. Everyone is different, and everyone responds differently to treatment. Some interventions may work better than the others. However, just knowing you are there for them will make a big difference. I am fortunate that I am finally in a loving relationship. It took me many years to trust somebody else.
Understand that healing takes time and that there is no time limit.
I experienced most of the abuse between ages 15-17 and to this day, I still need to detach from my mom who was the abuser, when I get triggered by her negativity or criticism. Self-love and self-compassion are key.
Educate yourself on what PTSD is and how you can help.
Check out the website such as the National Center for PTSD https://www.ptsd.va.gov. You may want to join a support group as you also need to learn how to take care of yourself while supporting your loved one suffering from PTSD.
Spend time in nature, which can be very healing.
Many of us spend long hours in the office, by the computer, in the artificial light and because of this, do not get enough sun which is important for the natural production of vitamin D. Instead of watching TV, go to the park or beach and listen to the sounds of nature. The worst thing for somebody suffering from PTSD to do is to watch violent shows on TV, which can only make things worse. For this reason, I have stopped watching the news and don't even have cable. Instead, I watch funny shows on Netflix or spiritual and wellness series on Gaia.com.
Focus on small progress and offer positive feedback and reassurance.
Remember, every journey starts with a small step. Encourage your loved one to celebrate small accomplishments and to start a gratitude journal.
Do you know of any other tips to help someone struggling with PTSD that were not mentioned above? Please share them with me in the comments section below!
– Mateja
---
If you would like to start your healing journey, please consider scheduling a 30-minute complimentary consultation with me.
---
---
URL's to My Previously Mentioned Articles:
http://blog.thewellnessuniverse.com/my-ongoing-journey-from-abuse-and-trauma/
http://blog.thewellnessuniverse.com/victimhood-to-authenticity-7-tips-to-heal-your-past/
(*) Source Link: 
https://www.ptsd.va.gov/professional/PTSD-overview/dsm5_criteria_ptsd.asp
---
---
How did this article make you feel? Leave your comments for Mateja below. Please share this if you liked it. Thank you!
---
---
* Please See Our Disclaimer Below *
---
---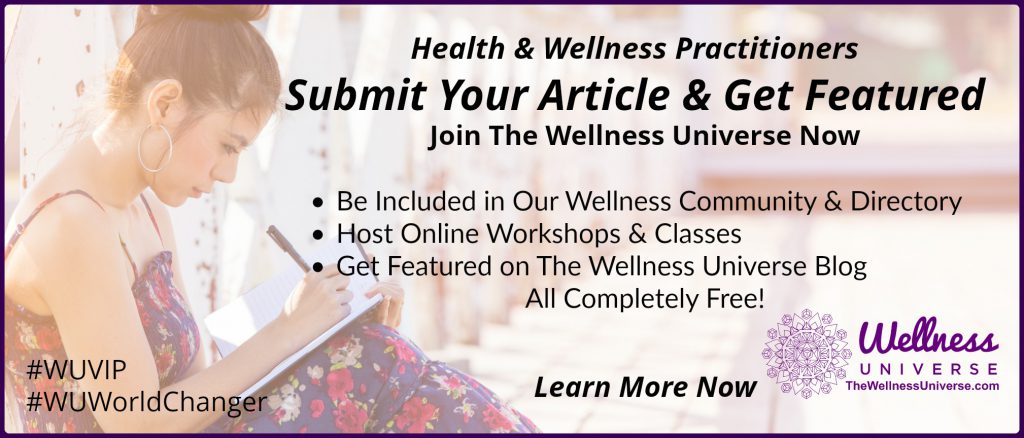 ---
---
Find great products and services for your well-being from members of The Wellness Universe!