In recent times, the development of technology has unconsciously kept individuals indoors.
Many have lost the will to enjoy the beauty of nature, the lovely breeze, and the wonderful sun rays. All of which is good for the health of individuals, physically, emotionally, psychologically, socially, and even spiritually. Don't get me wrong, exercising indoors isn't bad and technology definitely isn't bad, but creating a balance is best for us most of the time. I'm sure you will agree that life thrives on balance. Speaking of this, what exercises can whisk you outdoors, so you could enjoy the benefits above?
Here are 5 Simple Ways to Get You Exercising Outdoors:
Long Distance Walks:
Walking with a calculated distance can help you get outdoors. Take this long walk with the aim of enjoying the beauty and benefits nature has to offer, giving your body an unstrained whole body workout. While walking brings an awareness to body posture, walk erect, allowing your arms to swing comfortably by your sides, and have your feet facing at the 12 o'clock position as you go on. You may increase your pace and walk briskly, consciously lifting the legs slightly higher to promote mobility in the knee and hip joints, while contracting and relaxing the muscles. Set a goal with the distance you want to cover. Most of all, enjoy your walk. The outdoors can take a load of stress off.
Plyometric Exercises:
This wonderful physical activity can be fun outdoors. Box jumps can help you increase your energy bouts, strength, stamina, and keep you focused on what you intend to accomplish. You may use low benches in parks or gardens, or even logs from trees in the woods. If you consider plyometric exercises, be sure to start slowly and carefully, wear the correct gear with good footwear padding, and take some rests in between.
Recreational Exercises and Sports:
Take your pick. There are so many to get you out of the indoors and straight into the outdoor world. Sports that range from tennis, golf, football, soccer, handball, and several others will definitely not be played indoors. Aside from their tremendous benefits of building strength, agility, and power, they also promote team spirit and improve your social wellness capacities. In addition to this, your body benefits from continuous movement of body parts, increased intake of fresh oxygen from the environment, and essential amounts of vitamin D from the sunlight. So, go join the team!
Cycling:
Oh yeah, I know we've got that stationary bike at home, but then again, its stationary, no pleasant views, no challenges, no maneuvers and certainly no one to motivate you. There is definitely a huge difference in cycling at home and the outdoors. This gorgeous exercise when done in the outdoors can motivate you to overcome challenges and increase your agility skills with turns as you go on your way. It also increases your strength especially when cycling up and down hills, something you won't get to do on a stationary bike. So, take that cycling outdoors and enjoy its tremendous benefits.
Let's Go Kayaking:
Definitely outdoors, you can't make a decision to canoe or kayak in your living room, so this is definitely something to consider. You may make this a family activity or just do it with friends. It is a great way to remove fear, improve fitness levels, and have fun while enjoying the views nature has to offer. Kayaking and canoeing can offer the body strength, precision, and improved focus. It can also enhance the emotional and mental state of mind by removing fear from the individual. However, if you haven't done this, make sure you go with trained personnel and get your life jackets on.
There are definitely a lot more to get you out of that hiding fort and put you on the map as an outdoor enthusiast. You just have to give it a try and notice the difference it makes in your life and in the lives of those around you. Who knows, you may be a source of inspiration to someone close by.
Wishing you happy moments exercising outdoors!
– Amanda
---
---
How did this article make you feel? Leave your comments for Amanda below. Please share this if you liked it. Thank you!
---
---
* Please See Our Disclaimer Below *
---
---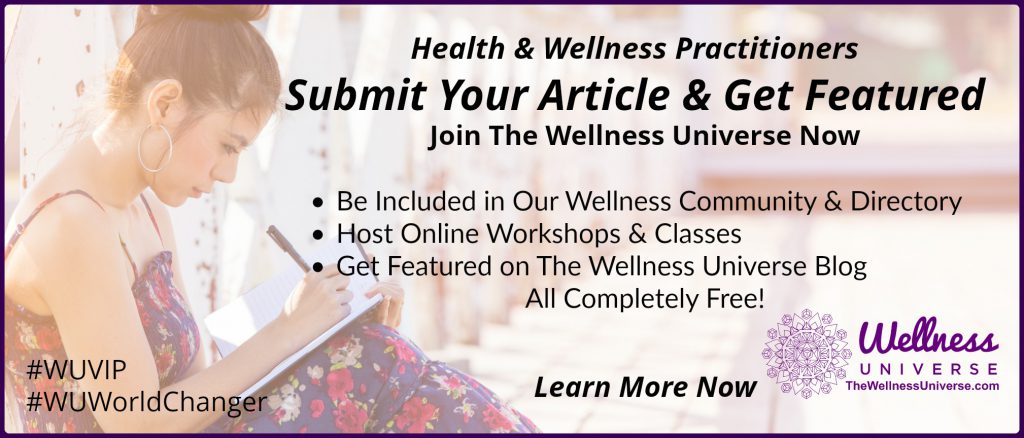 ---
---
Find great products and services for your well-being from members of The Wellness Universe!