Loss. What is loss?
One description of it is that gut-wrenching, heart-hurting thing that happens, that feels as though you will never recover from it. It may be due to a loved one dying, or a relationship ending.
The hurt happens because all of a sudden, a connection that you had, is no longer there.
You notice those little things you are missing due to the change in your life situation:
No more text or phone messages from the person telling you about their troubles.
The favourite restaurant that you visited is not the same anymore, you can't go there. It brings up too many memories of the meals and laughter you shared.
Your pet isn't there to pat and cuddle first thing in the morning.
The lifetime of memories you had associated with this person seems to surface out of the blue as if just to make you emotional. That emotion, the sadness, anger, sometimes denial, and hurt are all the natural process of grieving.
Grief can be felt when what happens is sudden, traumatic, or perhaps expected. We experience loss of the smallest life change. Grieving loss is a healthy and natural part of this life experience.
6 Coping Skills for Dealing with Loss:
Permit yourself to feel what you feel.
It is easy to think that you don't have time to be emotional; that it is not appropriate to show your feelings; that you won't ever stop crying or experiencing this deep sadness.
You may also think that it is not okay to be angry, given that the person is no longer here, and yet they left you, isn't that a good enough reason to be angry?
Not wanting to acknowledge the fact that the person is gone from your life, is normal. You will come to accept that they are no longer there, when you do. This experience of grieving is different for every one of us. Your journey is yours and yours alone. You are allowed to have YOUR experience, no matter what that may look like from the outside. If that is crying all day for six months, then that is perfect. Be kind to yourself and allow yourself to express what is real for you.
Today that might be anger and tomorrow sadness.
Talk about the person or animal, to others.
Talking about the person will bring up memories, and that is a good thing in dealing with loss. Merely acknowledging all of the good times that you had will allow you to remember your loved one or animal.
These memories help you remember what it is that you loved about the person, or pet. It provides you with some 'feel good' moments again, in a time that usually doesn't feel good.
Write down your memories of the special times you shared.
It is also a great idea to write down a list of the individual memories you shared. Writing a list works well when it is a loved one that you have lost. What special memories do you have? What do you miss about them no longer being there in person with you?
This list might be about the favourite restaurants that you visited together, or the music that you shared, the concerts you attended together. You might also list unique or memorable celebrations you shared. Each memory that you recall and write down on your list will support you in acknowledging your loss, and this assists you to move forward more healthily.
Visit the places you visited together and reminisce.
The thought of visiting a favourite restaurant without your loved one can seem traumatic and yet it is very cathartic to make the journey. Cry and be sad. Spend time to take in the space without your loved one present. It is helpful to notice that you can still go to that particular place and remember the time you shared, fondly. By allowing yourself the space to go there and be with your grief, you will notice that it gets more comfortable over time. Going back to your special place can be a great way to reconnect with those who are no longer in your life. These places can be your haven, for remembering.
Share your story and what you are missing about that person, or pet no longer being a part of your life.
Often, we feel uncomfortable talking about those who are not with us anymore, be that the loved one, or boyfriend/lover. It sometimes feels safer if we shut down our memories of them and yet the exact opposite is what has us find a place for them in our heart, and allows us to move on with life, without them in it. Talk to friends and family about your loved one. They will then likely share their memories with you too. Sharing can be a time of learning about your loved one. You may discover from others things about your loved one that you didn't know.
Notice there are days when it feels as though you are moving forward, then you drop back into sadness – this is not a linear process.
Grieving and dealing with loss is not a linear process. Some days it can feel as though you can live a more 'normal' life again and then the next you drop back into the depths of sadness and grieving.
All of it is okay. Everyone's grief journey is unique. Everyone will have 'good' days and 'bad' days. It is all normal, and very much a part of the grief journey.
The best thing you can do is allow yourself to grieve. Permit yourself to acknowledge your loss. Doing so will help you move forward.
– Karen
---
---
How did this article make you feel? Leave your comments for Karen below. Please share this if you liked it. Thank you!
---
---
* Please See Our Disclaimer Below *
---
---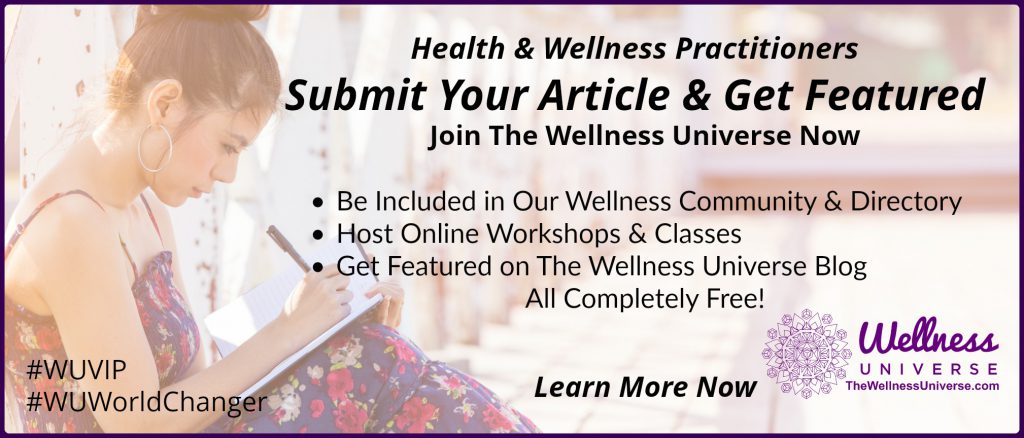 ---
---

Find great products and services for your well-being from members of The Wellness Universe!