More and more global and national leaders have come to understand that as women lead, negotiate, and legislate, everyone does better. And for this reason, closing the gender gap is critically important to solving our greatest challenges and improving the lives of people around the globe.
In the way of our collective potential and progress:
Girls are more likely to never attend a day of school
Women are more likely to live in poverty
Seven of ten females worldwide experience physical and/or sexual abuse by an intimate partner
Women earn less than men in almost every occupation
Women are significantly underrepresented in business and politics
According to the World Economic Forum's Global Gender Gap Report (2021), another generation of women will live their lives without gender equality. Due to the pandemic, we have experienced further setbacks. It is now estimated that it will take another 136 years to close the gender gap worldwide.
Yet look at the difference women leaders make:
Female physicians have better outcomes

Fewer patients die, have complications 30 days following surgery, or are readmitted to the hospital

Congresswomen pass an average of 2.31 bills versus 1.57 for Congressmen and obtain 9% more money for their districts
Higher representation of women executives and corporate board members yields higher rates of return
Peace accords last longer when women are part of the process

Peace is 35% more likely to last at least 15 years when women are part of the peace negotiations
The worst performing states in the United States on nine key quality of life and survival measures are Louisiana, Alabama, Mississippi, Tennessee, South Carolina, and West Virginia with the lowest female representation (12-19% of state legislators). The best performing states on these same nine measures are Massachusetts, Connecticut, Rhode Island, New Hampshire, Maryland, Hawaii, and New Jersey having the highest female representation (31% to 44% of state legislators).
The top-performing states have also passed both the State and Federal Equal Rights Amendment giving women in those states a much better quality of life while the poor performing states have not passed one, the other, or both of the State and Federal Equal Rights Amendment.
The data is clear. How it goes for women, goes the state, the nation, and the world. As women rise, every race, religion, and ethnic group rises with them.
The good news is we are growing more diverse in the White House, the halls of Congress, and in c-suites across America. Clearly, much work remains to be done to level the playing field, and we all play a significant role in making it happen.
I detail the 7 Habits of Equality in my book (Call Me A Woman: On Our Way to Equality and Peace). They are: Start the Kids Off Equally with One Identity—A Human Identity, Start the Marriage/Family on Equal Footing, Call Her a Woman, Respect and Appreciate Kind, Caring, and Peaceful Men, Speak Equality, Vote Equality, and Age with Grace.
The choices we make determine the speed of our progress in closing the gender gap. It is said we make about 35,000 choices every day. What an opportunity we have to make choices that reflect our belief in, and our commitment to, equality.
Right now, most people are living more habits of inequality than habits of equality in each of the seven areas identified by the 7 Habits of Equality. These areas include how we raise our children, marriage, how you perceive and label women, how you perceive and label men, the words you choose moment by moment, the choices you make at the polls, and the different ways you may view aging for women and men.
Our habits make us who we are, individually and collectively. Our path toward gender equality begins with a human identity, one based on love, compassion, and care, rather than a binary, gender-based identity that limits and lessens our individual and collective potential. To reach the state of equality we must choose it with our words, our choices, our traditions, and our votes.
We become our habits. Whether it's more vegetables on the plate or women at peace tables around the world, we all win as each of us gets healthier and our lives more equitable.
Connect with Laurie on The Wellness Universe.
---
All information, content, and material are for informational purposes only and are not intended to serve as a substitute for the consultation, diagnosis, and/or medical treatment of a qualified physician or healthcare provider. The information supplied through or on this page, or by any representative or agent of The Wellness Universe, is for informational purposes only and does not constitute medical, legal, or other professional advice. Health-related information provided through this website is not a substitute for medical advice and should not be used to diagnose or treat health problems or to prescribe any medical devices or other remedies. The Wellness Universe reserves the right to remove, edit, move or close any content item for any reason, including, but not limited to, comments that are in violation of the laws and regulations formed pursuant to the Federal Food, Drug, and Cosmetic Act. None of the posts and articles on The Wellness Universe page may be reprinted without express written permission.
---
The Wellness Universe presents Soul Language Expert Lisa Dadd, Consultant & Soul Language Certified Sales Trainer guiding you through a 12-month program for heart-centered, business-minded wellness-preneurs.
Catch the recorded session(s) and be sure to join the next LIVE class!

Register today: https://bit.ly/SoulSales
---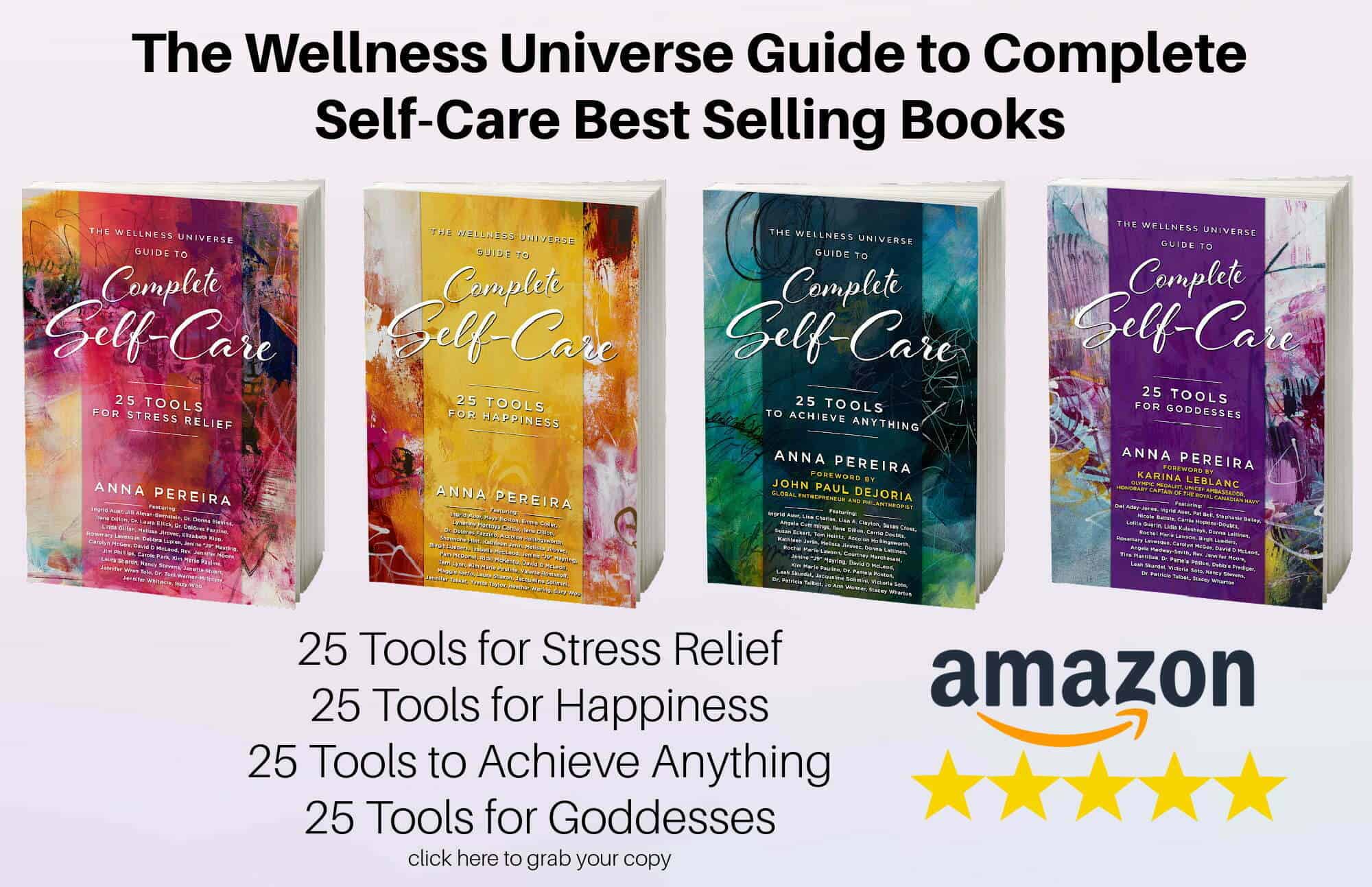 With over 250 independent reviews see how our self-care books are helping thousands of people around the world. Digital and paperback books are available now.
---
Self-development, self-care, and inspirational classes and sessions by Wellness Universe World Changer instructors who support your total well-being.
Visit The Wellness Universe Lounge today!
---
The Wellness Universe is here to serve your best well-being. If you are experiencing anxiety, grief, overwhelm, guilt, anger, or seeking ways to cope and get help for stress, relationships, parenting, or any other issue during this challenging time, we have wonderful resources for you to connect with. Our WU Best Help members are offering reduced rates, sliding scale payment options, and even pro-bono sessions.
WU Best Help
Laurie Levin refers to herself as a Transformation Coach. She helps others transform and master their own wellbeing. She specializes in emotional and physical well-being including healthy nutrition and lifestyle habits, healthy weight loss and the HeartMath® stress reduction techniques.