My Journey with Self-Publishing a Best-Seller Part 1: Behind the Scenes — Exploring the World of Children's Writing.
We all have stories to tell.
Stories that touch the heart. Stories that teach us lessons. Sometimes, stories are drawn from our own experience, or we may hear someone else's story that's so compelling, we MUST tell it to the world! I discovered someone else's story that called to my heart. I just never realized it would take so long to share it with the world.
Just as my story's characters needed faith, belief, and perseverance, I too had to hold onto those values to make my dream come true.
How My Story Began:
I remember how beautiful that day was. Leaving at the crack of dawn, my videographer friend, Rick Erwin, picked me up for our shoot at the International Crane Foundation (ICF) in Baraboo, Wisconsin. My job was to interview both the Amoco executives who sponsored the video project, and also Dr. George Archibald, the co-founder of the nonprofit organization. I also was to write the video script.
I never realized that ICF has been saving the world's cranes. The video's purpose was to simply educate Amoco's international marketing executives about their good work for the environment; especially in sponsoring the outdoor Whooping Crane exhibit at the International Crane Foundation.
We drove down an isolated road. As we passed the gates of this sanctuary, my ears heard a compelling call; the unmistakable trumpeting call of the cranes! I would never forget it. I knew I was witnessing a prehistoric animal and I felt as if I was treading on sacred land. I loved meeting these prehistoric cranes and it was a magical experience.
Interviewing George Archibald was a pleasure. After the cameras stopped rolling, George casually brought up his personal crane story. It would stay in my mind for over two decades.
"Do you know I used to dance with a rare Whooping Crane?" he asked casually.
I thought he was kidding. "Come on…."
"No, it's true," he answered seriously, much to my astonishment.
The George and Tex Story:
George told me about his friendship with a Whooping Crane named Tex. Tex was born at the San Antonio Zoo in Texas, and was raised by Fred, her zookeeper. Since Tex was rare, Fred wanted to protect her from harm and kept her isolated in his home. Big mistake! During those first sixteen days, Tex's brain became imprinted on people. She felt people were her real family, especially men, but not birds.
At the time, Whooping Cranes lived on the edge of extinction. Scientists were trying to figure out how to keep the species alive. They had tried getting Tex to lay a fertile egg, but she ignored other birds and she was only interested in people. When George and his college friend, Ron Sauey created The International Crane Foundation, they managed to move Tex and a male Whooping Crane to their place.
George had known that all cranes choose a partner and do a mating dance before laying an egg. Since Tex refused other birds, George wondered if she'd accept him as her dance partner? She did!
But, getting Tex to lay a fertile egg was another challenge. No one had ever done that before. It took a great deal of faith, belief, and perseverance. Six years of dancing each spring.  George's scientists also helped out with "special injections." (I wasn't going to use the words, "artificial insemination" in a children's story.)
I remember how inspired I felt after hearing George's story. I knew it would make a terrific children's book, but could I do it? Little did I know what I was about to embark on.
Here are 3 Lessons I Learned that will Help You on Your Writing Journey:
Lesson #1: Writing Requires Believing in Yourself —
Writing starts on the inside. Whether you're tapping into your own stories or sharing someone else's experience, you need to believe you can do it. The right side of our brain is mainly creative, while the left side is the critic. When you write, you have to allow that right side of your brain to flow freely.
Natalie Goldberg, the author of "Writing Down the Bones," gives a recommendation that if you get stuck figuring out what to write, you can just start by writing across the page, "I don't know what to write, I don't know what to write…"  (Anything that gets your words on paper!)
Lesson #2: Be Prepared for Challenges —
Believing in yourself is simply a choice. Once you're ready to do whatever it takes to write your story, be prepared for highs and lows. The journey of overcoming obstacles and rewriting are parts of the process of becoming a good storyteller. So, never give up on yourself.
Remember: Your story is worth telling! The greatest challenge is inside your head, so believe in yourself!
Lesson #3: Helpful Tips for Successful Writing —
If you have no experience in writing, here are a few suggestions:
Writing groups can give you feedback. I joined a national organization called SCBWI (Society of Children's Book Writers and Illustrators). They have chapters in every state. You can learn from published writers and make the most of your manuscript.
Take a writing course or two.
You're never too old to take a class and learn from an experienced teacher.
Find another writer to be an accountability partner.
Set goals for your writing progress and check up on each other. It's easier to analyze your writing when you have an outsider's perspective.
Write from the heart first and edit later.
When you write your story, write from your heart. Don't worry about the words. Imagine an angel on your shoulder that is inspiring your fingers to write. After a few hours, a few days, a few months or perhaps even a year or two (OMG!), a book will magically appear.
BELIEVE IT and it will happen!
If you find it tough to sit for a long time, consider narrating your story first.
Record your narration on your phone, and then edit the words. Then you can add them to a book.
Stay tuned for Part 2 of this series next week where I will share the behind-the-scenes in launching my story!
– Lynn
---
---
How did this article make you feel? Leave your comments for Lynn below. Please share this if you liked it. Thank you!
---
---
* Please See Our Disclaimer Below *
---
---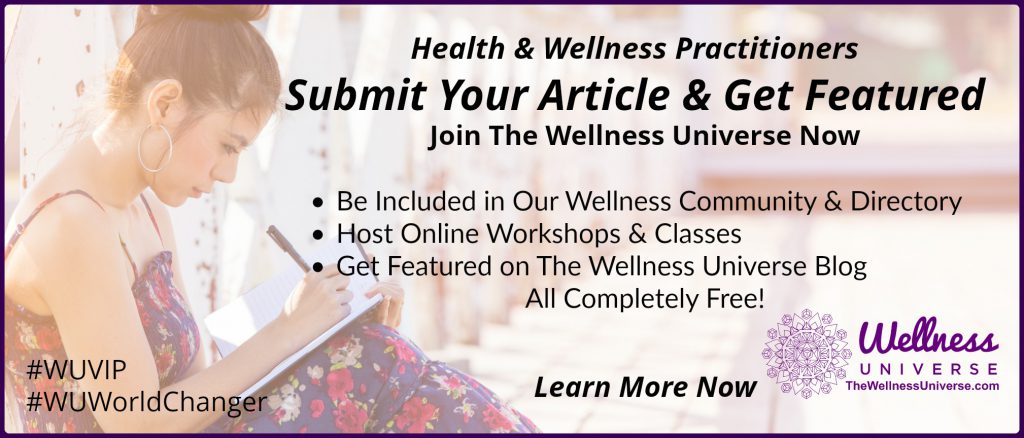 ---
---
Find great products and services for your well-being from members of The Wellness Universe!