My Journey with Self-Publishing a Best-Seller Part 2 — Behind the Scenes of Launching My Story. Late joining this series? Catch up on Part 1!
It's Never Too Late to Write Your Story!
The friendship between George and Tex, a man and a rare bird, got me excited enough to write a story. I just didn't realize what it would take to get published.
I envisioned becoming a best-selling children's author. But during the many ups and downs, I got discouraged and put the manuscript aside.
Just as George persevered, I too needed to keep going. It wasn't easy. Luckily, I did have people and situations that pushed me forward. Having faith, belief, and perseverance became the key to launching my story.
I'd like to share what I learned:
Lesson #1: Be Prepared to do Research.
After George told me his story, I contacted the San Antonio Zoo in Texas and Patuxent Wildlife Research Refuge in Maryland. I found key people who provided historic details.
I experimented with writing my story from different perspectives. I wrote it as a biography. In another version, I focused on Tex. A third version became a "couples" story.
Eventually, I chose the last version and started sending out the manuscript to publishers.
Lesson #2: Know the Pros and Cons of Publishing.
Traditional publishing takes time. A LONG time! I found publishing companies who accepted manuscripts without an agent. It took from 3-6 months before I received a response. Naturally, I accumulated rejection slips. Sometimes, an editor wrote a few words of encouragement.
Finally, one day, it happened. I got an acceptance letter! How thrilling! I received a contract and signed it. I was in heaven. I was promised an advance and a royalty. The publisher also talked about making my book into a video. Wow!
But things can happen. The small publishing company ran out of funding. They couldn't publish my book. I was stunned. What next? I thought, "I'll rewrite the story again. Maybe I could make it better." I sent out the manuscript again. But the silence was deafening. I started to lose hope, and years slipped by.
One day, my son Andrew asked about my story. I shrugged, pointing to my filing cabinet.
"It's on hold," I said with embarrassment.
"Why don't you just forget it and move on?" he asked.
What he said made sense. But I'd be admitting defeat. How could I do that? But, what good was it doing sitting in a file? Andrew was right. I needed to make a decision. I needed to give up or make it happen. It was time to take action!
I chose to self-publish my children's book.
It wasn't easy, but I got it done. I learned how to raise money and find the right illustrator. I needed to oversee its marketing. And the learning process has been ongoing.
I hired social media experts to work with me. Last year, my story became an Amazon best-seller. I even received "The 2017 Conservation Author of the Year" from the Illinois Conservation Foundation for raising environmental awareness. What a joy!
So, after writing your story, consider how you'd like it published, by a traditional publisher or through self-publishing. It's helpful to know what you'll face in both situations.
What to Expect from Traditional Publishers:
Unless you have an agent, you'll need to submit your own manuscript to traditional publishers. Some will only look at manuscripts from an agent. You want to find a publisher who accepts manuscripts in your genre. This information can be found online.
When you're accepted, most traditional publishers pay you a fee plus a royalty of 5-10%. Some traditional publishers are a "work for hire." That means you're paid a flat fee without royalties.
Before self-publishing "Dancing with Tex," I wrote a children's book, "Social Justice: How You Can Make A Difference." It was a work-for-hire from Capstone Press. I accepted the project because I loved the topic and wanted an author's byline (credit).
Traditional publishers still want you to get involved in promoting your own book. Remember, they are investing money to create YOUR book, and they want a return. If you're speaking, networking, and doing publicity, you'll give publishers a greater reason to publish your book.
From My Perspective, the Drawbacks in Traditional Publishing Are:
It takes at least 1-2 years to see your book get published.
Most manuscripts don't get out of the slush pile. In many cases, you must have an agent before any company will even review your material.
Unless you have a best-seller or are a recognized leader in your field, you'll usually only get a small royalty from your traditionally published book.
If you Self-Publish, You'll Want to be Aware of:
Watch Out for Disreputable Companies:
Some self-publishing companies charge exorbitant prices and may take some of your rights. Be very careful. Check online for their reviews. Read agreements carefully. Consider hiring a literary attorney.
You must pay to get published. However, you'll get a higher royalty. You can also get a return on your investment by giving presentations and selling your book afterward.
You have to do your own marketing or hire someone to help you.
You're in charge of distribution. It takes a great deal of time.
Lesson #3: Be Willing to Leap into The Unknown:
If you're willing to take a leap into the unknown, you can fund the cost of self-publishing through crowd-funding. There are different crowd-funding sites, so you'll want to check them out online. I worked through Indiegogo.com. Kickstarter is another well-known site, but you'll only receive your funds if you reach your desired goal.
Here are some tips:
Study the pages of other crowdfunding sites. Which ones are raising money? What makes them compelling?
Create incentives or "thank you" gifts for contributors.
Put together a video that shares your story and then post it on the site.
In my case, I had waited long enough for a traditional publisher. Self-publishing empowered me to get my book done. It took enormous time, but it was worth it.
Are you ready to take action on your story? Then I advise you to go for it!
Stay tuned for the final part of this series next week!
– Lynn
---
---
How did this article make you feel? Leave your comments for Lynn below. Please share this if you liked it. Thank you!
---
---
* Please See Our Disclaimer Below *
---
---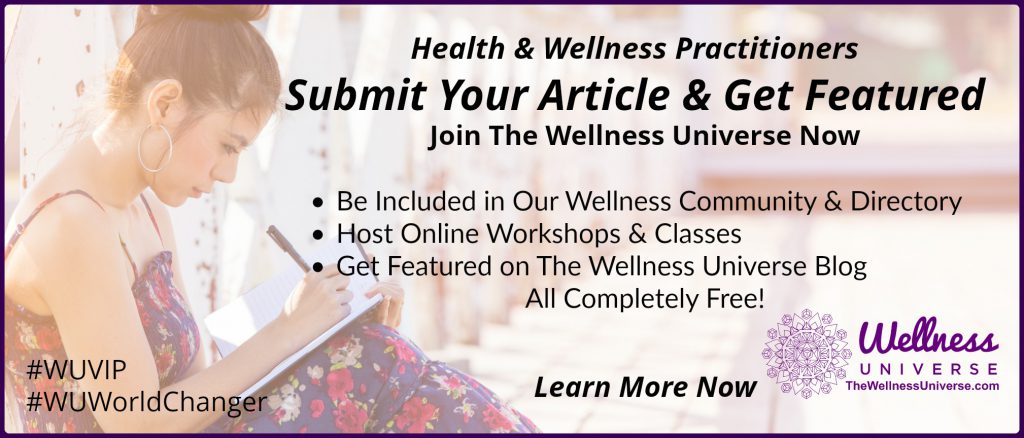 ---
---
Find great products and services for your well-being from members of The Wellness Universe!