Do not feel bad if you do not know what CAH (Congenital Adrenal Hyperplasia) is or have never heard of it.
The majority of my doctors have never heard of it and they completed Med school. There is at least one nationwide organization, http://www.CaresFoundation.org that fundraises for research, advocates, provides specialized supplies, and has annual conferences to educate and raise awareness. CAH affects one in ten thousand people, but there are several different types depending on your genetics. It is nothing you catch in the air. Your parents were carriers. Thankfully, CAH is now one of the diseases newborns are immediately checked for at birth. Early detection is key to survival.
My CAH:
As if it were challenging enough to have a rare condition, my DNA decided that I would not be the mirror image of the typical CAH sufferer. This makes treatment all the more difficult for me, as well as my doctors. My form of CAH makes me one in a million.
My Major Struggles with CAH:
My major struggles consist of staying hydrated, staying healthy, and staying alive. My body does not retain salt or water like normal people, so I have to be sure to salt my food and drink plenty. If I vomit, get dehydrated, or bleed profusely, I can go into Crisis. I am then at risk of a stroke. From there, death is easily attainable. I wear a medical ID bracelet that specifies that I need stress dosed steroids in a case of Crisis.
Here are 10 Ways I Cope Living with CAH:
FAITH:
I put my life into God's Hands and am grateful for every day and every year I am alive. Because every day is precious to me, I try to accomplish a great deal.
PERCEPTION:
I see some of my 'symptoms' as a blessing such as infertility. I chose to adopt my children before I learned that I would be infertile, so I consider myself blessed with infertility. My husband and I have adopted thirteen children chronicled in my book, Phoenix Bound.
SENSE OF HUMOR:
I see the humor. When we are willing to laugh at ourselves and our struggles, we tend to cope better, have a healthier mindset and encourage others to see the humor in their lives. I strive to be a light in the darkness.
DR'S ORDERS:
I (almost) never miss a dose of my prescribed medication, annual bloodwork, and scheduled doctor appointments. I do what the doctor says, and I pay attention to my body.
HEALTHY MINDSET:
I strive to eat healthily, use healthy cleaning alternatives, and stay in shape. In other words, I do what I can to counteract my congenital difficulties with overall health. I am not perfect in this area, but I strive to do the right thing. I don't add unhealthy substances such as alcohol, drugs, or tobacco.
PREPARE FOR THE STORM:
I am prepared for Crisis. I teach my spouse and children about my condition, keep my medications and crisis kit available, and have a flash drive with instructions on how to administer my shot.
SELF REPORT:
I am honest with my doctors asking them tough questions even if I do not know if it's applicable to my congenital condition. As knowledgeable as the doctors are, they cannot fully understand our condition unless we self-report. I have a list of things I would like to discuss with the doctor in my hand at the time of my appointment.
RESEARCH SPECIALISTS:
I sought out a Doctor who studies CAH, I know there are two in the United States. They can be found on free sites such as the caresfoundation.org.
AFTERCARE:
I take the steps to improve my health after a Crisis or near-death experience and keep the door of communication open with my spouse and my children. It is never easy to come face to face with your vulnerability, but it is nothing to be ashamed of, it is something to be dealt with head-on.
CONDITION:
I call it a Condition rather than a disease to offset the negative tone of it. Despite the challenges of living with a rare disease, I see it as just part of who I am and what sets me apart from others. For whatever reason, this is my cross to bear.
Do you also live with CAH or know someone who does? Please share your experiences with me in the comments section below!
– Angie
---
---
How did this article make you feel? Leave your comments for Angie below. Please share this if you liked it. Thank you!
---
---
* Please See Our Disclaimer Below *
---
---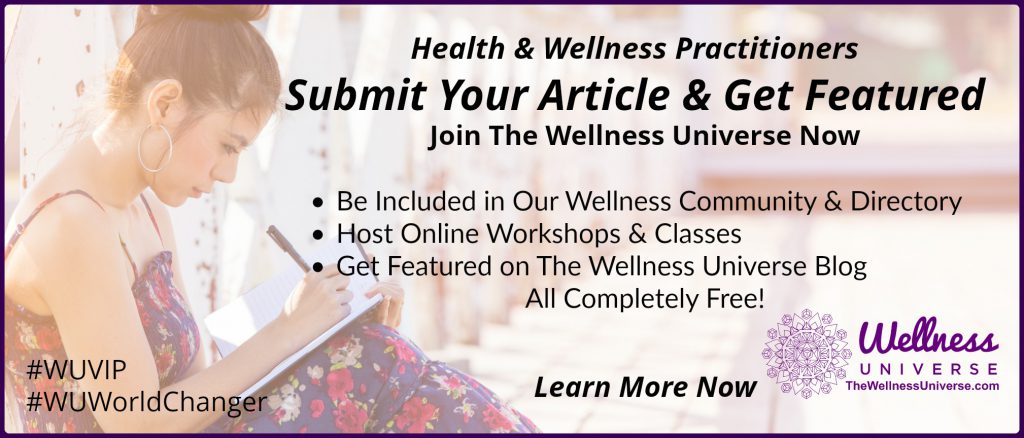 ---
---
Find great products and services for your well-being from members of The Wellness Universe!