A modern woman has so many places to turn, to help her fine-tune her appearance.
There are more than 200 million posts on Instagram, alone, with the hashtag #beauty; that's a lot of detailed, brand-specific information.
For most women, this obsession with beauty tips and tutorials is a harmless diversion. Knowledge is power, and it's fun to be able to completely transform your look by switching up lipstick shades. (The hashtag #lipstick, if you're wondering, appears over 20 million times.)
As a dating coach, I sometimes encounter single women who've gotten stuck in a circular beauty-seeking trap.
We know that men consume beauty. So, we consume products in order to attract men.
Yet, that's not all there is to the mating game. In the quest for self-improvement, these women aren't seeing past their own surface appeal.
I went to high school with identical twins, Sheryl and Sharon. The girls were both lovely, kind, a little shy, and nearly impossible to tell apart based on physical appearance alone. In 1981, we went to a Van Halen concert together, and these sisters nearly caused a riot. They were just so striking and mysterious, in matching white mini-skirts and Debbie Harry platinum-blonde bobs. Each of the twins is now happily married, and each married a man who believes that she is the only woman for him.
In other words, Sheryl's husband thinks Sharon is nice enough, but that his wife is definitely the real catch. Sharon's husband can't even imagine having dated Sheryl as he only had eyes for one of the twins, and that was his future wife.
How did each man "know" in his heart, that he was pursuing his true love match? Isn't one mysterious blonde pretty much interchangeable with another?
The part of you that speaks to a man on a deep, unconscious, and lasting way, I call that your healing essence.
And it is unique to you and your relationship. A man can find another woman physically appealing, for sure. But the healing part that is something he treasures and can't get just anywhere.
Each woman brings her own vibe to the mixture, but the healing essence is made up of these ingredients:
Peace—because she trusts that he acts with good intentions
Silence—because this particular moment may not require words
Compassion—because his battles are her battles; they are on the same team
The exact proportions are going to vary daily with each couple, based on her needs and his needs. In a healthy relationship, there can be anger, sadness, and disagreement on the surface but underneath: healing essence, calibrated just right. When a man says, "she just gets me," this is what he is referring to.
Now, some women keep their essence locked up tight.
Releasing healing energy is a form of sharing, and it does require some vulnerability on your part. It's difficult for a man to bond with a woman, in a meaningful, long-term way, if he can't receive her peace and compassion. When a woman has been single for a long time, she can lose touch with this ability. Or, if she has been attached to someone who is untrustworthy, who has drained her energy and peacefulness, she may need to take action to restore her energy balance.
Yoga, meditation, and massage are among the many therapeutic ways to unlock your healing essence.
And it's so worth it, to invest in this aspect of your beauty. To inspire a man's love without seeking it or chasing it is an amazing feeling. And to know that you are giving him something special in return, something he needs but can't quite put into words that is the secret to a fulfilling, life-long bond.
So, should you throw away those lipsticks?
No, the sensual, feminine being finds pleasure in embellishment and decoration.
It can be a healthy and appropriate way to play and be creative. But don't stop there. You have much more to offer the right man. Instead of keeping your connection at the cosmetic level, you can share your most beautiful self in a way that he finds truly unique and irreplaceable.
– Robyn
---
---
How did this article make you feel? Leave your comments for Robyn below. Please share this if you liked it. Thank you!
---
---
* Please See Our Disclaimer Below *
---
---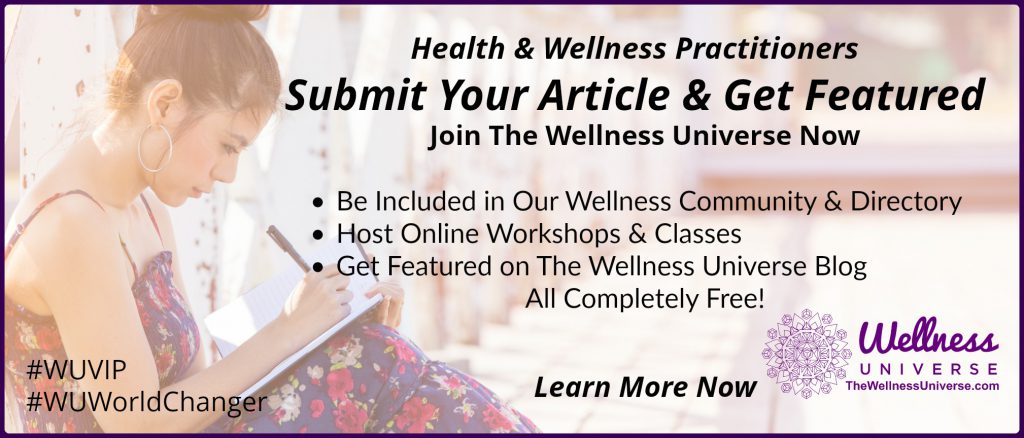 ---
---
Find great products and services for your well-being from members of The Wellness Universe!