Growing up, I was very outgoing.
In fact, my friends were super jealous of the fact that my boy-crazy-self was able to walk up to just any guy, no matter how old he was, and hit on him. I have to chuckle now at all the brazen confidence I had back then. As I grew up, and life happened, I often fantasized what my children would be like. I always saw them as being similar to me, outgoing, friendly, willing to help others, and very independent. What I had not counted on was the fact that their father's DNA would have more to say about their personality than I would. This is in addition to their DNA and their astrological makeup.
My first born was a girl born under the sign of Leo with a Virgo rising.
As a new mom, I could not have anticipated the lengths this child would go to stay in her comfort zone. And that apparently meant that she would not let me out of her sight for one moment. During the period I was breastfeeding her, she actually wouldn't let anyone give her milk except me. She refused a bottle, straw, spoon, you name it. And so, at night, she laid on my chest and feasted to make up for all the calories her stubborn self wouldn't take during the day.
As she grew, I knew I had my hands full. She was super shy and didn't play with the other kids at pre-school.
The exception was on that rare occasion when one child grabbed her pacifier and took it away. She was definitely independent because this two-year-old girl had the gall to go and snatch her pacifier back, and even took it as far as hitting the boy. You would think that was the end of the story, but the funny part, I can laugh about it now, is that she went back over later on in the day and hit the boy again, just to make sure he knew where she was coming from. Into her toddler years, she didn't talk much, but she wouldn't let anyone hold her and I always had to be nearby. At birthday parties she was invited to, I had to stand in line with her while she waited her turn for activities.
And to this day, she is now 13, she still can be very demanding. What I noticed over the years was, as she grew and interacted with other people, she was still very reserved. I found that she would suffer in silence. And that was by far the most painful thing to know as a mother. I remember one day when she was in first grade, she apparently needed to throw up, but she was so shy and quiet that she was too scared to tell the teacher, instead, she threw up right on the floor next to her desk.
How do you explain to a teacher that your child is so stubborn and scared and shy that she won't speak up even if she's sick?
They didn't have time to see to her, they had too many kids in the classroom. I felt so bad that I went up to the school many times just to sit in class with her and make sure she was getting what she needed. When she got a bit older, around 3rd grade, I noticed more maturation and little more sociable aspects peek through. She only had one or two friends and hardly ever went on playdates, but there was a slow change happening. At least she would talk to some of the kids at this point. People found it so hard to believe after meeting me that she was my child. Not one iota of outgoingness in her. I remember when she and my son were toddlers, I went to a party and while my son was holding on to my leg for dear life, she had the other leg with her nails dug in so deep, I wasn't going anywhere.
Fast forward many years later, and with all hilarity, I look at this outspoken, hormonal teen with all her friendship angst, and it really does amaze me how she has changed.
One of the main contributing factors I feel that really helped open her up was that I put them both in Kung Fu after her brother, who was two years younger, had been bullied. By the end of a year of taking martial arts, what a difference it made in their confidence and being more vocal. For my daughter, though she didn't want to continue, she was bursting from her shell by the time she was in 4th grade. She even went as far as creating a YouTube channel. For my son, who was also equally if not even more shy, I saw him blossom and have a bigger social life than even I have.
Raising shy children hasn't been easy.
But finding ways to boost their confidence, talking to them by providing a safe, secure and loving environment so that they can begin to explore and use their voice, I feel are all ways to help children break free from the walls that surrounded them. With effort and patience, some children will come out and go on to be interactive with others.
It may not be martial arts, but finding some kind of social venue that is in their interest is something that I would recommend to help break your child out of their shy shell.
– Nadia
---
---
How did this article make you feel? Leave your comments for Nadia below. Please share this if you liked it. Thank you!
---
---
* Please See Our Disclaimer Below *
---
---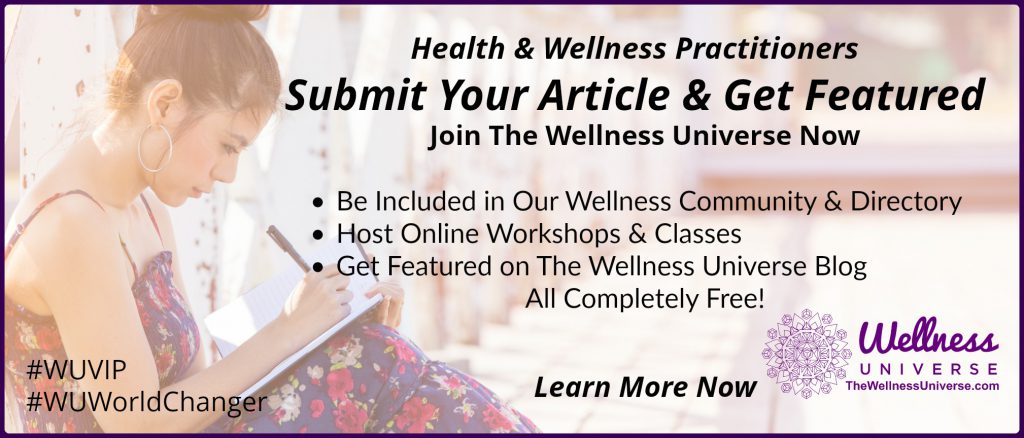 ---
---
Find great products and services for your well-being from members of The Wellness Universe!