Surprisingly, most people don't realize how important it is to talk with our dead immediately after they die.
And what is the first thing we should say?
Goodbye.
Yes, goodbye.
Death Confuses the Dead and the Living:
Of course, dying is traumatic on both sides. The dying are letting go of their physical bodies and everything they knew in that lifetime. Since we're biologically programmed to survive, dying is hard, even if it happens abruptly. Those living are losing someone important to them (human or animal), and the thought of living on without their beloveds is daunting.
Death is a huge transition, and a lot can get lost in the process for both sides.
This is completely normal. Dying can be very confusing, whether it happens suddenly or is prolonged, as in a lingering illness. As a medium who works with the dead, especially the stuck dead, those who have not yet made it to the afterlife, I know how rocky the transition from life to death can be.
For example, the dead may actually not realize they are dead. In fact, many of the dead I work with tell me it took a while for them to realize that they were dead (and yes, sometimes I have to tell them, no matter how many years have passed). Why? Because immediately after they die they are often still present in the place they died, wondering why they can't get the attention of their grieving loved ones.
Or they are caught in the moment of transition, and the shock of it holds them there.
A startling case that demonstrates this is one of a mediumship student who called me for help, saying she thought a confused dead man was talking with her. When we connected with this man, my student got his name and location. He was unconscious, unable to respond to his distraught parents sitting beside his bed. Except he wasn't unconscious. While we were helping him, I Googled his name and location, and discovered we were talking with him exactly one year after his death! When we gently explained this to him, his confusion cleared and he was able to move on to the afterlife.
Animals, too, are often startled at leaving their bodies, although they are often more relaxed about it than people are. For example, I've had animals tell me how curious it was to suddenly be looking down at their bodies, and their humans; unlike most people, though, animals often know what happened.
How to Help Our Dead and Ourselves:
Losing a beloved, human or animal, may be part of life, but it also can lead to anguish and despair. The good news? We can help our dead, and ourselves, get through a death safely on the journey to healing from grief and loss.
The most important thing you can do is to say goodbye to your dead. As soon as you know they're gone, immediately stop what you're doing and say goodbye. Even if it's been years since a beloved died, human or animal, and you're just now realizing you didn't say goodbye, go ahead and do it! It matters.
Next, urge them to seek their afterlife. Often the dead won't move on, even if they realize they've died because they don't want to leave their grieving survivors. What both sides must know is no one completely heals until the dead have moved on to their afterlives. The dead only heal in the afterlife, and, once they are there, the living start to heal, too. And both sides can more easily connect.
This is why funerals matter. Our dead and the living have the opportunity to formally say goodbye, to recognize that a major transition has occurred, and to begin to move forward on their separate paths.
At a loss for words?
Try these:
Say, "Hey, you've died. It's okay! I'm sorry, I'll miss you, so will all your friends and family, but it's time to move on. Goodbye, I love you, love yourself. It's okay to move on, we'll connect better when you do."
I've seen these simple words really help. Try them.
– Robyn
If you'd like a mediumship session with me to connect with your dead or an intuitive or spiritual consultation, please contact me on my website.
---
---
How did this article make you feel? Leave your comments for Robyn below. Please share this if you liked it. Thank you!
---
---
* Please See Our Disclaimer Below *
---
---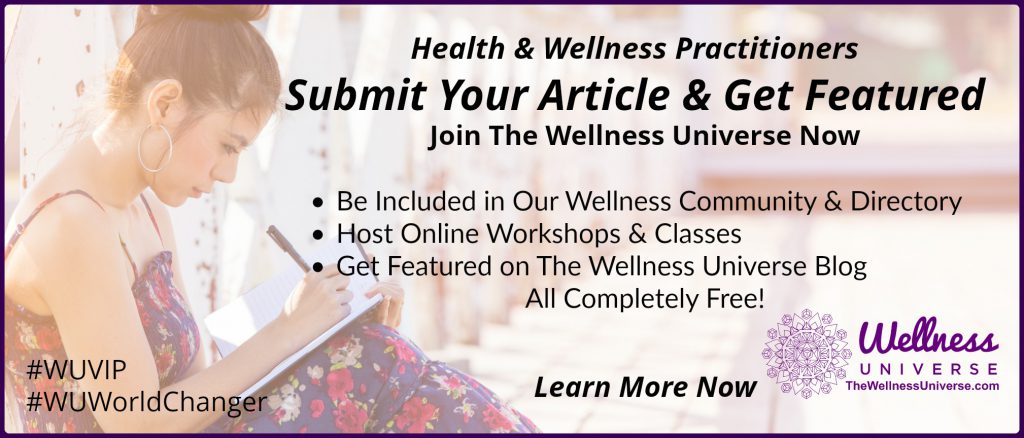 ---
---
Find great products and services for your well-being from members of The Wellness Universe!