You may have experienced the benefits of Reiki for yourself, feeling stress and tension melt away, bringing balance and greater peace of mind, even helping you manage a chronic condition.
Did you know that Reiki can work even better for your pets?
Reiki is energy therapy and working with and understanding energy comes naturally to all animals. It's part of their survival instinct and helps them navigate through the world.
Whether you have a dog, cat or horse, they can recognize the benevolent energy of Reiki and are drawn to it. Once they sense the unconditional love that is the energy of Reiki, they will choose how to accept and experience it. The beauty of Reiki is that it works on all levels: physical, mental, emotional and spiritual.
It can help animals heal faster after a procedure or surgery, soothe anxiety and fears related to past trauma, reduce or eliminate behavioral and emotional problems, and pave the way for a peaceful end-of-life transition.
Reiki for Dogs:
Each animal's experience of Reiki is different because each species is different, and each animal is different. Dogs tend to be more tactile and seem to prefer a hands-on approach after first getting acquainted. They will sit or lie down next to me, and go into a "Reiki nap."  Because Reiki has an intelligence all its own, it knows where to go and what to heal, regardless of where I place my hands. And it knows just what the animal needs during the healing session, which usually lasts about 30 minutes.
Reiki for Horses:
Reiki works very well for animals who have been abused or abandoned. In my work with horses at a rescue facility in Littleton, Colo., Reiki beamed from a distance of 10-15 feet can be very effective in enabling the horse to release post-traumatic stress and tension.  It also helps to build a bridge for the horse to learn to trust again, which can be a long process.
A pregnant mare who had been rescued from three auctions was very unapproachable, but she loved Reiki. She would drop within five minutes of receiving the energy from outside her stall and after many sighs, snorts and releases, lay on the ground, totally relaxed. After gentle training and more Reiki sessions, Pumpkin has come a long way.
One time, another horse just backed up to me and placed her hind end under my hands. For about 20 minutes she took in Reiki through her root chakra. Many times, horses will walk up to me and place a certain part of their body under my hands where they want the Reiki energy and then they will move around so my hands reach different parts of their body.
Reiki for Cats:
Cats are a little like horses. They usually prefer to absorb the energy from a short distance away. Some will sit across the room in a comfortable position and close their eyes or curl up next to me. A client once had two cats who were not getting along. The new cat in the household, Emme, sat next to me during the session, and the older cat Patsy took a spot on a couch behind me. After about an hour, I ended the session and Patsy continued incorporating the Reiki, remaining in a deep sleep state.
Before the session, the pet parents told me they lost a cat who was very close to Patsy. They both grieved the loss and Patsy took care of them, neglecting herself in the process. She had never had the chance to grieve her lost companion and could not accept the new kitty. Reiki was able to heal the unresolved grief in Patsy and removed the blocks to a harmonious relationship with Emme. The next day, the two cats were getting along with no more hissing and even touching noses in a friendly greeting.
Animals have emotions and connectedness and grieve losses, just as we do. And as we need time to come to terms with this loss, so do animals. Reiki offers strong, yet gentle energetic healing that is driven by unconditional love, the most powerful force in the Universe.
Knowing When to Let Go:
Reiki can also help us with difficult end-of-life decisions after the vet tells us nothing further can be done. The human/animal bond is strong and after sharing many years with our beloved pet, knowing when to let go is difficult.
A friend texted me recently because her dog, Gadget, was fighting cancer and having a difficult time. She asked for distant Reiki, so I requested a picture and then holding an image of Gadget in my mind, I meditated on Reiki and told Gadget that I saw her as whole, healed, and complete. I also told her it was okay to leave if she needed to and that she was much loved by her people and they wanted the best for her. I sent distant healing for about an hour and repeated the process the next morning. Then I texted my friend to see how Gadget was doing. She said, "We had to let her go last night. I kind of thought Reiki gave her the ability to let go." 
It is always difficult losing a beloved animal. Sometimes when it is too hard for us to let go, our animal will hold on out of love for us. As a pet owner, it is a gesture of your unconditional love for them to release them to the light and let them transition. Know that they are always in your heart and that they will feel your love forever because unconditional love knows no time, space or boundaries. It is eternal and will never die.
The energy of Reiki and the energy of unconditional love gives the gift of release, kindness, and compassion to those pets that you love, and also, to yourself.
– Mary
---
---
How did this article make you feel? Leave your comments for Mary below. Please share this if you liked it. Thank you!
---
---
* Please See Our Disclaimer Below *
---
---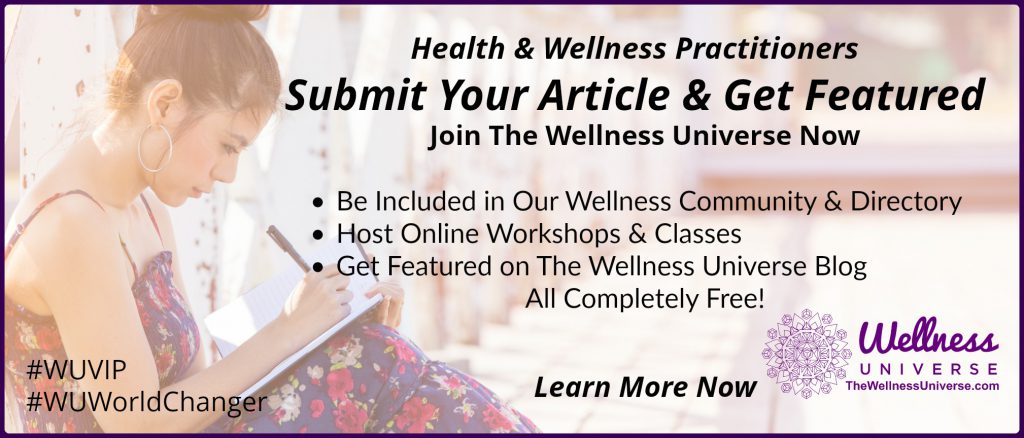 ---
---
Find great products and services for your well-being from members of The Wellness Universe!