Hello and happy January! Happy New Year and Happy New You! January is usually a time of embracing a clean slate, new opportunities, and resolutions galore; however, the angels ask us to treat ourselves better during 2023 by tending to our precious selves.
They're urging us to embrace radical self-care each day during January. What a great way to begin the year. Self-care is essential, and it is not selfish nor is it optional. Think of it as a public service and a way to increase the level of love, joy, and peace in the world by treating yourself more compassionately and being a contagion for good.
Think of embracing your inner wisdom, and using your creativity and intuition as acts of self-care. Taking better care of ourselves leads to a deeper sense of inner peace and calm.
To experience peace does not mean that your life is always blissful. It means that you are capable of tapping into a blissful state of mind amidst the normal
chaos of a hectic life.

– Jill Bolte Taylor
These loving self-care affirmations can help you enjoy the month of January and kick the new year into high gear as you radiate more love for yourself, your family, your friends, and in turn, the world.
What is an affirmation?
It is a short, powerful statement used to shift our thoughts more positively. We have an estimated 50,000 thoughts a day, and most of them are not pretty. Often, we are very critical of ourselves. We would never dream of talking to another the way we "speak" to ourselves in our inner dialogue. I invite you to join me each day and recite these angel affirmations to bring more goodness and grace into our lives.
An affirmation only needs to feel about fifty percent true for it to resonate with you. Affirmations that begin with the words "I am" are incredibly powerful. Whatever follows the "I am" becomes your truth.
Be vigilant with the thoughts you think and say about yourself. You want to select empowering statements that improve the energy vibration of your life. For example, if you say, "I am tired. I am sick. I am broke. I am not worthy. I am stuck," you are calling more of that low energy toward you.
You can shift those thoughts with affirmations.
This month we'll focus on self-care and self-love, one affirmation for each day in January.
As I begin the year, I take tender, loving care of myself.
Today, I make time for myself during my busy day. I am so worth it.
Today, I spend time considering and tending to my well-being as I gaze upon the year before me.
I give myself a few minutes of fun during my busy day.
I remember that it is important to take care of myself and that it benefits all of my relationships.
Counting my blessings is excellent self-care.
Today, I spend some time pondering my dreams and desires.
Unplugging from technology is an excellent idea, even if it's for an hour or two.
I spend a few minutes in quiet contemplation which aids my inner peace.
Creativity is excellent self-care.
Nature is a great way to cultivate self-care.
Today, I say yes to me.
Today, I remember to hydrate regularly.
I indulge in a little cozy goodness because I am worth it.
Connecting with a loving friend or family member is great self-care.
Today, I indulge my inner child which is wonderful self-care.
Today, I look for opportunities and dream big.
I give myself a big hug and treat myself with compassion.
Today, I choose to lighten up and let ease guide my choices.
Today, I remember that laughter is excellent medicine.
Today, I seek wonder and beauty during my busy day.
Today, I celebrate a loving event or memory.
Today, I allow ease to guide my decisions.
I place my hand on my heart, breathe deeply, and ask what message it has to share with me.
Today, I celebrate a loving event or memory.
Counting my blessings instead of worrying is excellent self-care.
My body is a vessel, and I remember to fill my cup up with what I need before becoming depleted.
Today, I make time to enjoy a hobby or favorite past-time.
Today, I allow myself the gift of stillness and tranquility.
Today, I allow myself to have some fun with childlike enthusiasm.
Loving movement is great self-care.
Ready to Live Life Better in 2023? Check out our Well-Being for ME in Twenty Twenty-Three which is a year-long journey of self-discovery that will positively impact your life to live life better through peace, love, joy, and ease and includes 98 affirmation cards, journaling prompts, practices, tips and so much more. Learn more HERE.
Need more positivity and are on Facebook? We focus on Gratitude, Love, Appreciation, and Delight/Devotion and I do a free weekly mini-angel reading for all in my group. Visit Angel Circle of Gratitude NOW.
Connect with Janette on The Wellness Universe.
---
All information, content, and material are for informational purposes only and are not intended to serve as a substitute for the consultation, diagnosis, and/or medical treatment of a qualified physician or healthcare provider. The information supplied through or on this page, or by any representative or agent of The Wellness Universe, is for informational purposes only and does not constitute medical, legal, or other professional advice. Health-related information provided through this website is not a substitute for medical advice and should not be used to diagnose or treat health problems or to prescribe any medical devices or other remedies. The Wellness Universe reserves the right to remove, edit, move or close any content item for any reason, including, but not limited to, comments that are in violation of the laws and regulations formed pursuant to the Federal Food, Drug, and Cosmetic Act. None of the posts and articles on The Wellness Universe page may be reprinted without express written permission.
---
Living Beyond Grief, Creating an Inspired Life After Loss. 
The Wellness Universe partners with Grief Warrior Rachel Vasquez in this Wellness for All course to transition your life from grief to hope. Join Rachel as she hosts each session live, empowering you and supporting your journey. You are not alone.
Catch the recorded session(s) and be sure to join the next LIVE class! 
Register today: https://bit.ly/WULivingBeyondGrief
---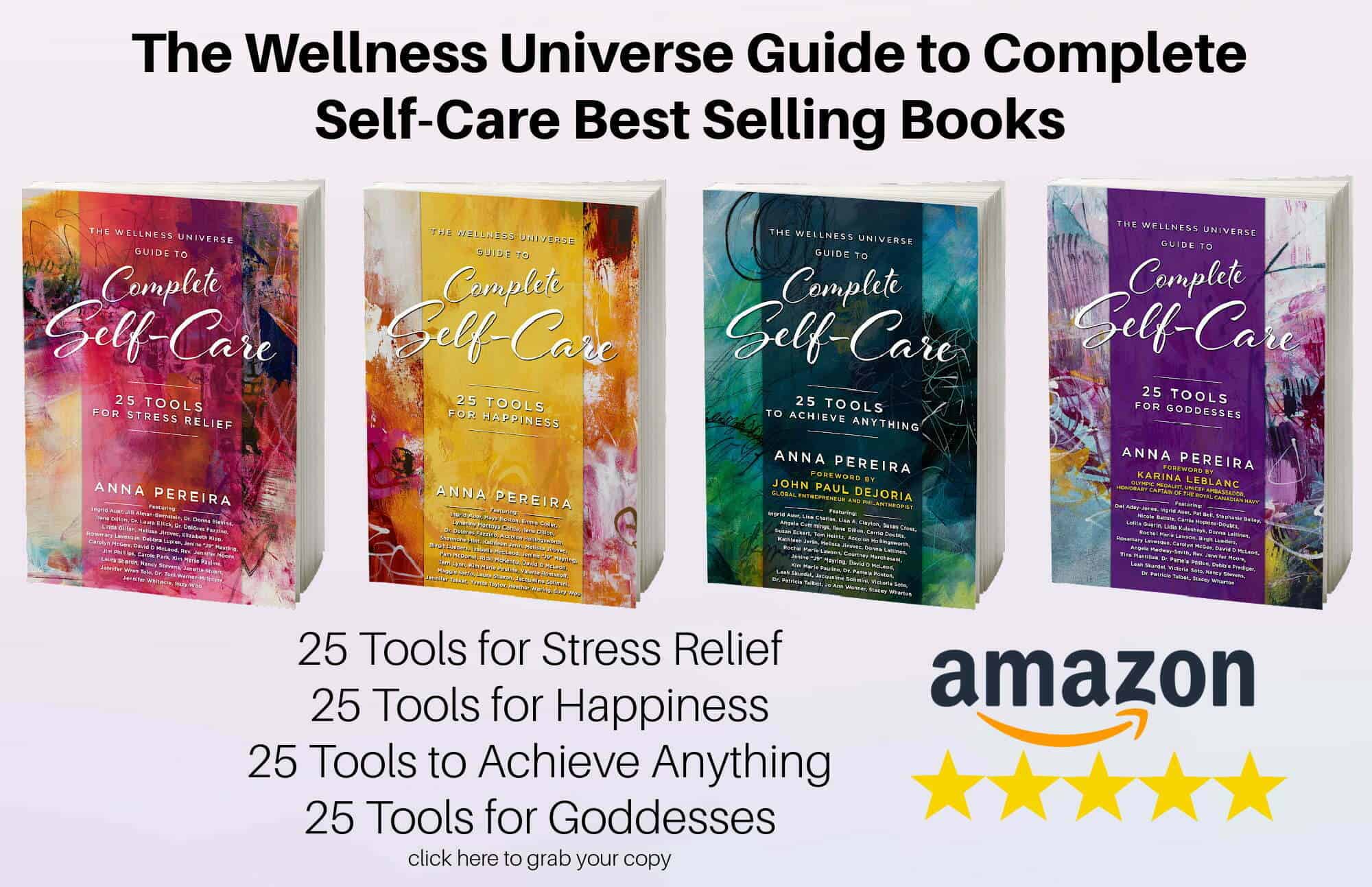 With over 250 independent reviews see how our self-care books are helping thousands of people around the world. Digital and paperback books are available now.
---

 Connect to the people that help you live your best life: The Wellness Universe
I'm Janette, founder of Angel Angles which exists to spread more love, joy and peace into the world. Angel Angles also shares the Divine beauty which resides within us all. Helping us remember what beautiful, loving, amazing people we are and what a beautiful. loving world we live in.