Hello and happy March! March is when spring is knocking on the door of our hearts here in the Northern Hemisphere. Our friends below the equator are getting ready for their fall.
We are ready to get outside and play after a long season of winter. New growth, renewal, and opportunity abound around every corner. The world seems fresh and full of possibility. Our spirit is reawakening after a season of rest.
Spring is far more than just a changing of seasons; it's a rebirth of the spirit.

– Toni Sorenson
These loving self-care affirmations can help you enjoy the month of March more than ever as you open the windows and doors of your heart and invite in the energy of expansion, growth, and renewal.
What is an affirmation?
It is a short, powerful statement used to shift our thoughts more positively. We have an estimated 50,000 thoughts a day, and most of them are not pretty. Often, we are so critical of ourselves. We would never dream of talking to another the way we "speak" to ourselves in our inner dialogue.
I invite you to join me each day and recite these angel affirmations to bring more goodness and grace into our lives.
An affirmation only needs to feel about fifty percent true for it to resonate with you. Affirmations that begin with the words "I am" are incredibly powerful. Whatever follows the "I am" becomes your truth.
Be vigilant with the thoughts you think and say about yourself. You want to select empowering statements that improve the energy vibration of your life. For example, if you say, "I am tired. I am sick. I am broke. I am not worthy. I am stuck," you are calling more of that low energy toward you.
You can shift those thoughts with affirmations.
This month we'll focus on rebirth, renewal, growth, and expansion, with one affirmation for each day in March.
I am ready to expand my heart and mind just a little bit more.
I enjoy being creative during my busy day.
Today, I make time for fun even when busy.
I am ready for some fun and games and remember that laughter is good medicine for me and others.
I remember that being authentic is excellent self-care.
Gratitude is a huge focus in my life. There is always a reason to be thankful.
Today, I venture out and try something new.
I anticipate a great day and look for miracles in my midst.
Today, I stretch myself a bit beyond my restricted comfort zone.
It's Friday and a great day to have some fun. My inner child wants to play.
Connecting with like-minded souls benefits us all.
Today, I embrace self-care as a loving practice.
Today, I look back in gratitude as I realize how far I have come.
Today, I trust that all is truly well. I am right where I need to be.
Today, I show kindness to another which blesses us both.
Today, I look around my world with fresh eyes. I pause and appreciate it with a heart full of love and gratitude.
Today, I view others through the lens of love and compassion.
Today, I remember to breathe.
Today, I let ease guide my choices.
Today, I remember that laughter is excellent medicine.
Today, I welcome the new season and enjoy her many gifts.
Today, I express love and compassion to myself and others.
I place my hand on my heart and listen to the message it has to share with me.
Today, I reach out and connect with a friend or loved one.
My body is a sacred vessel and thrives on love and care.
I look for the many blessings in my life and celebrate them.
I begin my day with a heart full of love and gratitude.
Today is a good day. Amen, and so it is.
I am ready for new adventures.
I welcome the gift of this day.
Today, I appreciate those around me even more.
Ready to Live Life Better in 2023? Check out our Well-Being for ME in Twenty Twenty-Three which is a year-long journey of self-discovery that will positively impact your life to live life better through peace, love, joy, and ease and includes 98 affirmation cards, journaling prompts, practices, tips and so much more. Learn more HERE.
Need more positivity and are on Facebook? We focus on Gratitude, Love, Appreciation, and Delight/Devotion (GLAD) where I host a free weekly mini-angel reading for all in my group. Visit Angel Circle of Gratitude NOW
Connect with Janette on The Wellness Universe.
---
All information, content, and material are for informational purposes only and are not intended to serve as a substitute for the consultation, diagnosis, and/or medical treatment of a qualified physician or healthcare provider. The information supplied through or on this page, or by any representative or agent of The Wellness Universe, is for informational purposes only and does not constitute medical, legal, or other professional advice. Health-related information provided through this website is not a substitute for medical advice and should not be used to diagnose or treat health problems or to prescribe any medical devices or other remedies. The Wellness Universe reserves the right to remove, edit, move, or close any content item for any reason, including, but not limited to, comments that are in violation of the laws and regulations formed pursuant to the Federal Food, Drug, and Cosmetic Act. None of the posts and articles on The Wellness Universe page may be reprinted without express written permission.
---
The Wellness Universe welcomes back Dr. Lynn Anderson Ph. D, ND, Holistic Health Expert Leader, Author, and Speaker in partnership with The Wellness Universe, Wellness for All programming instructing her live virtual flex course: Work Your KARMA, so Your Life Works for You.
Register today prior to the LIVE launch:https://bit.ly/WorkYourKarma
---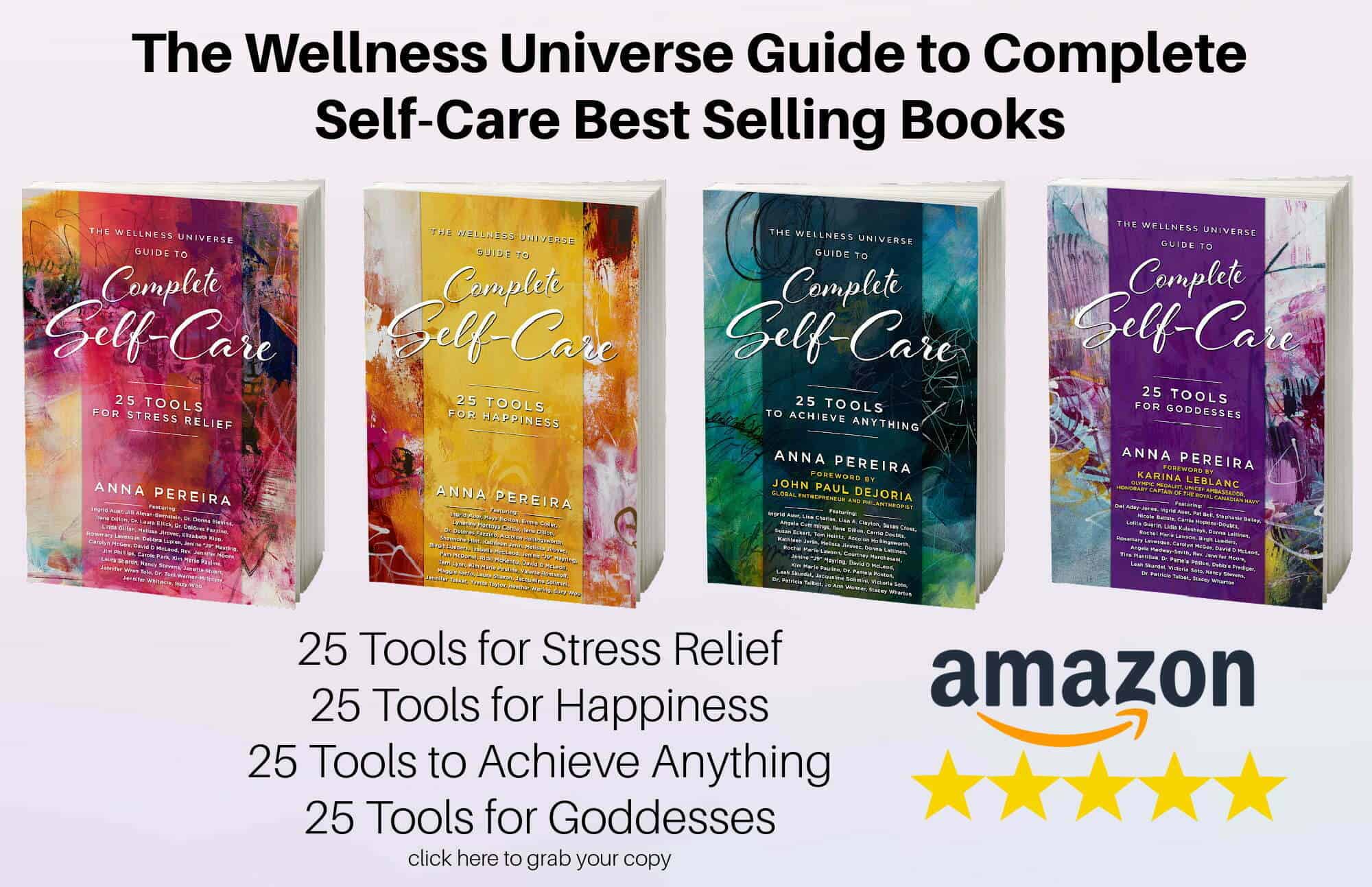 With over 250 independent reviews see how our self-care books are helping thousands of people around the world. Digital and paperback books are available now.
---

Connect to the people that help you live your best life: The Wellness Universe
I'm Janette, founder of Angel Angles which exists to spread more love, joy and peace into the world. Angel Angles also shares the Divine beauty which resides within us all. Helping us remember what beautiful, loving, amazing people we are and what a beautiful. loving world we live in.