Welcome to May! May is traditionally a month we focus on the return of warmer weather, roses blooming, Mother's, and getting out in nature where everything is green and vibrant here in the Northern Hemisphere.
These affirmations all begin with the word May, in honor of the month of May, and may they bless you every single day. May they "Drench you in Love."
Remember to continue to treat yourself well, which includes positive and loving self-talk. Affirmations can boost our inner dialogue and positively impact our lives.
What is an affirmation?
It is a short, powerful statement used to consciously affect your thoughts positively. We have an estimated 50,000 thoughts a day, and most of them are not pretty. Often, we are very critical of ourselves. We would never dream of talking to another person the way we "speak" to ourselves in our inner dialogue. I invite you to join me each day to recite these angel affirmations to bring more goodness, grace, and nourishment into our lives.
An affirmation only needs to feel about 50% true for it to resonate with you. Affirmations that begin with the words "I am" are incredibly powerful. Whatever follows "I am" becomes your truth.
Be vigilant with the thoughts you think and say about yourself. You want to select empowering statements that improve the energy vibration of your life. For example, if you say, "I am tired. I am sick. I am broke. I am not worthy. I am stuck," you are calling more of that low energy toward you.
You can shift those thoughts with affirmations.
This Month's Affirmations
This month we'll focus on giving and receiving blessings by nourishing our body, mind, and spirit; one affirmation for each day in May.
May I be on the lookout for healing and happiness today.
May I honor the precious gift of my life by indulging in some well-deserved self-care.
May I trust that all is well today and that I am loved, supported, and protected every step of the way.
May I treasure my loved ones, friends, and neighbors as the unique gifts they are in my life.
May I find fun along the way today.
May I go safely into the world knowing I am loved, protected, and supported.
May I seek the love and light which surrounds me always today.
May I appreciate the beauty of nature today.
May my heart be filled with love and gratitude for the many blessings of my life.
May I feel worthy and deserving of every blessing flowing to me always.
May goodness and grace fill every cell of my being.
May I walk softly upon the Earth knowing I am safe and protected.
May I bravely contemplate the dreams and desires of my heart.
May I honor the precious women in my life who have guided me to become the person I am.
May love guide and direct my every response.
May I embrace the miracles in my midst.
May I treat myself as a precious beloved for indeed I am.
May I ease into the new week with a sense of gratitude and peace.
May I unleash my creativity in all I do today.
May I flow easily and effortlessly as I navigate my day.
May I see things through the lens of Divine love.
May I allow my cup to runneth over with joy and gladness.
May I slow down enough to notice the blessings in my life and cherish them.
May I take the time to value myself with some loving self-care today.
May I look for and find joy in all I do today.
May I walk with ease and grace knowing all is well and that I am blessed.
May I embrace the beauty of the sun, moon, and stars today.
May I appreciate the magnificence of nature which includes flora, fauna, and animals.
May I allow myself the gift of laughter which is a healing balm to me and others.
May I enjoy it all today.
May I delight in a favorite past-time today.
These Angel Affirmations have been the catalyst for the Drenched in Love book, inspirational card deck, and 31-day experience. Check them out HERE
To help you keep self-care in the forefront this month, enjoy my free, gorgeous self-care rituals journal to bring more love, joy, and peace into your life. My gift to you as an opt-in to my love letters from the angels. Get yours HERE.
Connect with Janette on The Wellness Universe.
---
All information, content, and material are for informational purposes only and are not intended to serve as a substitute for the consultation, diagnosis, and/or medical treatment of a qualified physician or healthcare provider. The information supplied through or on this page, or by any representative or agent of The Wellness Universe, is for informational purposes only and does not constitute medical, legal, or other professional advice. Health-related information provided through this website is not a substitute for medical advice and should not be used to diagnose or treat health problems or to prescribe any medical devices or other remedies. The Wellness Universe reserves the right to remove, edit, move, or close any content item for any reason, including, but not limited to, comments that are in violation of the laws and regulations formed pursuant to the Federal Food, Drug, and Cosmetic Act. None of the posts and articles on The Wellness Universe page may be reprinted without express written permission.
---
The Wellness Universe welcomes Linda Dieffenbach, Healing Arts Practitioner & Coach, in partnership with Wellness for All programming for her 12-session course, "Your Transformational Healing Journey: Heal Your Chakras. Heal Your Life." 
Register today prior to the LIVE launch: https://bit.ly/HealYourChakraswLindaD
---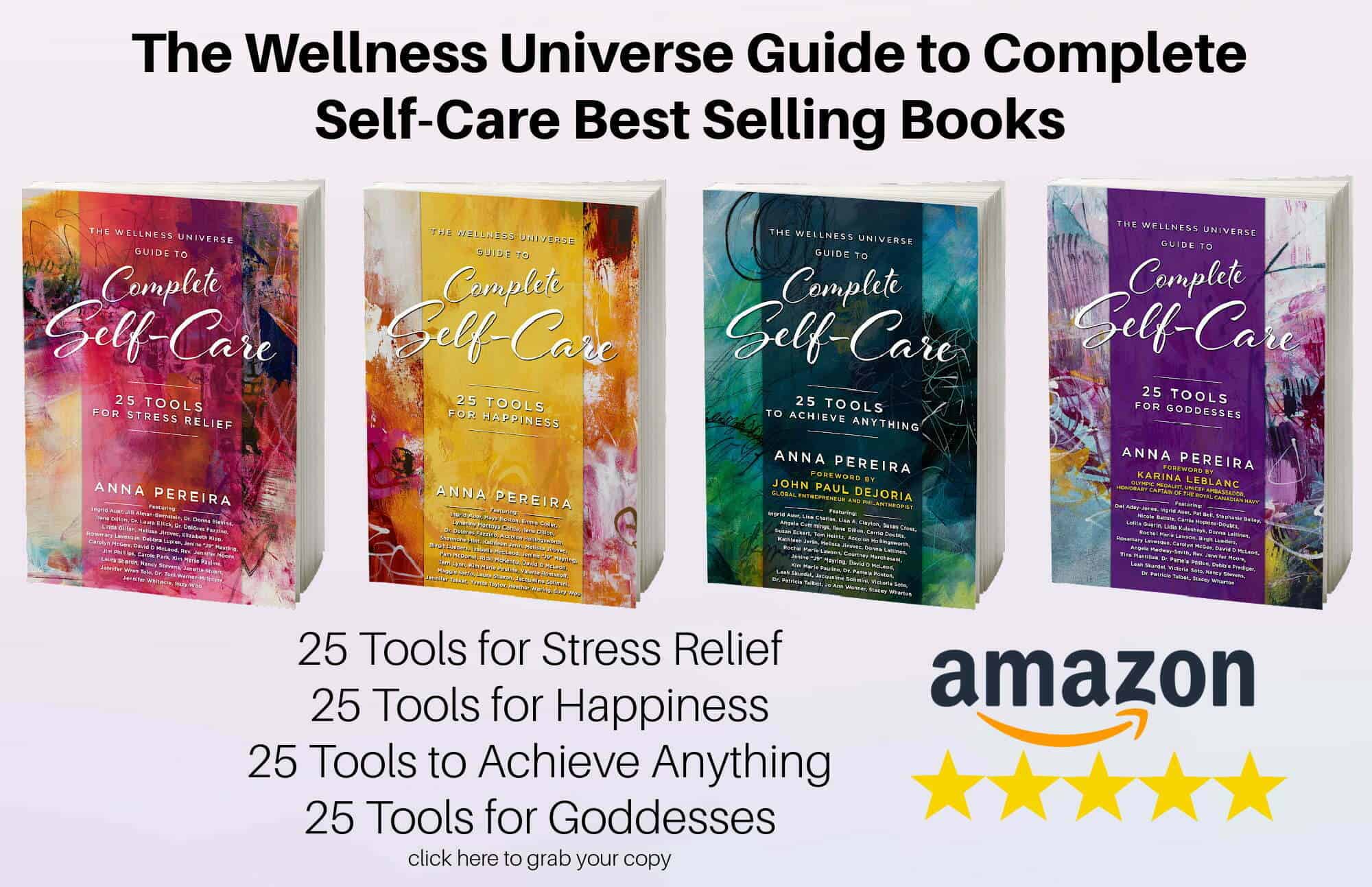 With over 250 independent reviews see how our self-care books are helping thousands of people around the world. Digital and paperback books are available now.
---

Connect to the people that help you live your best life: The Wellness Universe
I'm Janette, founder of Angel Angles which exists to spread more love, joy and peace into the world. Angel Angles also shares the Divine beauty which resides within us all. Helping us remember what beautiful, loving, amazing people we are and what a beautiful. loving world we live in.