"I don't have time."
"I can't fit that in."
"I can't exercise."
When you sit down to think about your health and wellbeing, chances are you do think about exercise. You know you should do something; you know it's good for you on multiple levels, but you just can't conceive of where to fit exercise into your life.
Luckily, exercise doesn't have to last a long a long time, doesn't have to require any equipment or gym memberships, and will help you feel better. Here's how you can fit fitness into your day, no matter how busy you are.
Take Advantage of Small Amounts of Time
Exercise is cumulative, so you can do small chunks that will add up over time. There are so many opportunities to walk and stand more, even in bad weather! Taking phone calls? Walk around the house. Brushing your teeth? Stand on one leg or do a few small squats.
Anytime you go to sit down, sit, and stand five times before you settle down. Driving to a place with a large parking lot? Park far away. Have a mall near you? Walk an extra length of the mall before you leave. Carry your own bags.
Do Things That Make You Feel Good
While exercise may seem patently unpleasant, I would bet that there are some movements or activities that you truly enjoy. I know folks who love to walk their dog, or play pickleball, organize things, garden, and even clean the house. Daily activity is what you need, and all of it counts as exercise!
Want to add some strength work to your walks? Carry a backpack with a 5# bag of dog food (or a 5# weight) or use light wrist weights.
Modify As Needed
If standing hurts, start moving while lying down or sitting. There are tons of great seated and chair exercises! Feeling energetic? Go faster and enjoy. Feeling tired? Slow down and do more stretching. Just move!
Enjoy groups? Find a walking or cycling group. Like working out at home? Great – there are tons of online options. Want personal training? Awesome – you can have that online or in person. Do what works for you!
Exercise is Cross-Training for Life
We'd all like to be able to help in any situation, and this is where exercise comes in. Two of the women who take my 30-minute online Strong Bones Pilates classes helped a friend move her treadmill last week.
They knew how to lift from their legs and effectively use their bodies, and were amazed. They helped move a large, heavy object and felt great after. A win-win-win!
Shorter Bursts of Exercise Are Efficient
Look, we all are looking to get the most done in the least period of time. Fitting short periods of exercise in your day will help you feel less stress about time, while giving your body some love. This is efficiency!
If you'd like to see some short and effective workouts, there are some great free videos on my YouTube channel, as well as my pay-what-you-can Wellness For All course, Exercise for Bone Health, Strength, and Mobility
Connect with Lynda on The Wellness Universe.
---
All information, content, and material are for informational purposes only and are not intended to serve as a substitute for the consultation, diagnosis, and/or medical treatment of a qualified physician or healthcare provider. The information supplied through or on this page, or by any representative or agent of The Wellness Universe, is for informational purposes only and does not constitute medical, legal, or other professional advice. Health-related information provided through this website is not a substitute for medical advice and should not be used to diagnose or treat health problems or to prescribe any medical devices or other remedies. The Wellness Universe reserves the right to remove, edit, move, or close any content item for any reason, including, but not limited to, comments that are in violation of the laws and regulations formed pursuant to the Federal Food, Drug, and Cosmetic Act. None of the posts and articles on The Wellness Universe page may be reprinted without express written permission.
---
The Wellness Universe welcomes Marisa Ferrera, Women's Empowerment Coach & Mentor/Connection Practice Certified Coach and Trainer in partnership with Wellness for All programming with her 12-session course, based on her book of the same name, Magnify Your Magnificence, Your Pathway to the Life & Relationships You Truly Desire.
Catch the recorded session(s) and be sure to join the next LIVE class!
Register today:https://bit.ly/MagnifyYourMagnificence
---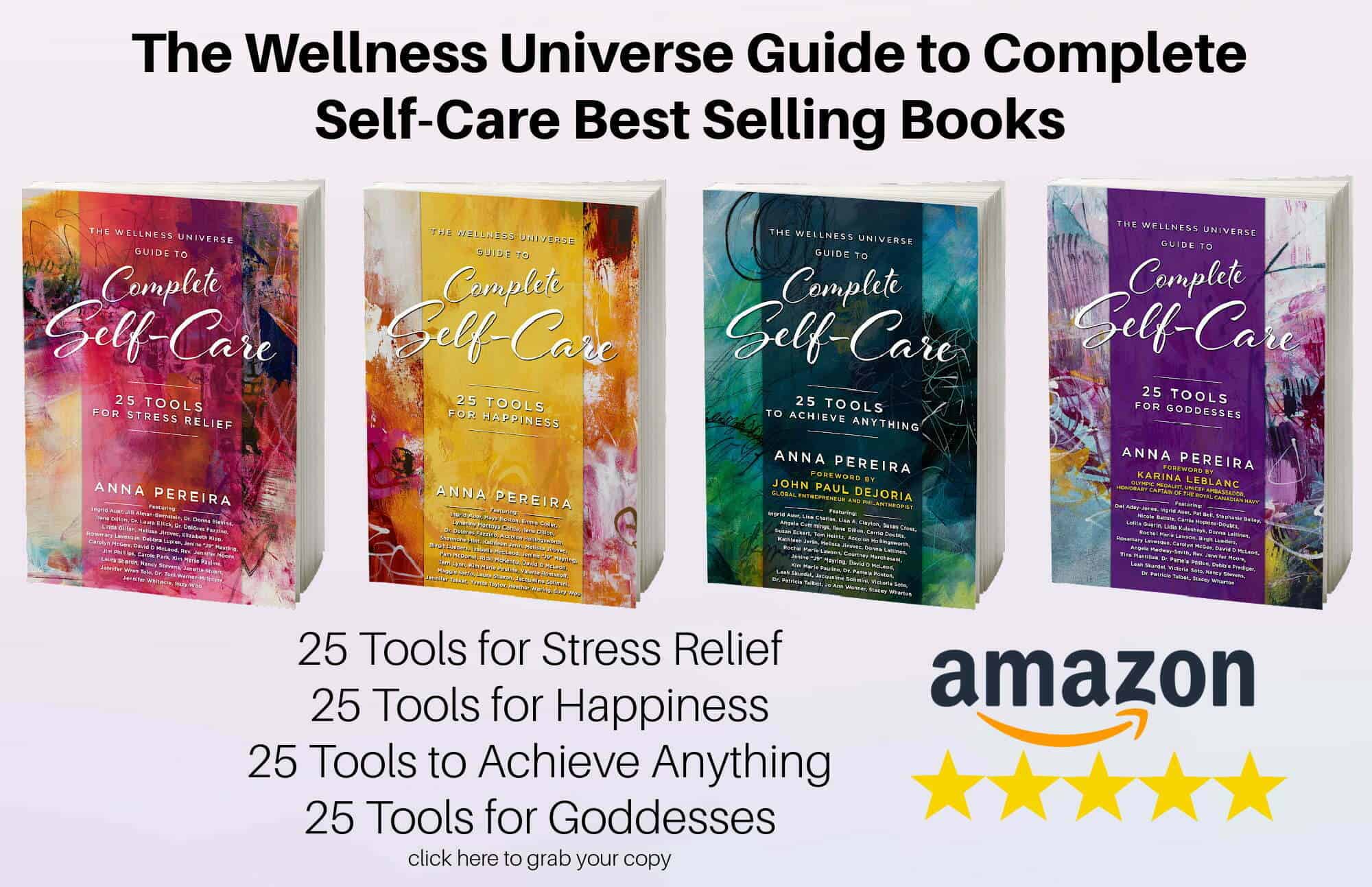 With over 250 independent reviews see how our self-care books are helping thousands of people around the world. Digital and paperback books are available now.
---

Connect to the people that help you live your best life: The Wellness Universe
For over 33 years, Lynda Lippin's clients (including Donna Karan, Laurie Anderson, and Joe Walsh) have trusted her to help them get stronger and function better, with less pain. In fact, former Financial Times travel editor Rahul Jacob says that Lynda is the best Pilates teacher and personal trainer he's ever worked with. Currently, Lynda is the CEO of 
Lynda Lippin Pilates
, LLC, where she helps women over 50 increase their bone density, and eliminate chronic pain through her online 
Strong Bones program
, 
Strong Bones classes
, and private sessions. She also serves Pilates Teachers through the 
Pilates Teacher Mastermind®
, a business accelerator and continuing education program.