Why Heart Health?
I recently asked a few of my friends what they thought the number one cause of death is for women in the US. Their answers ranged from breast cancer to car accidents, but nobody had the correct answer – heart disease.
That's right, heart disease is the number one killer of women in the US!
According to the Centers for Disease Control, 44% of women have heart disease. Like my friends, most women don't realize that they should be very concerned about heart health, including blood pressure and cholesterol levels.
Symptoms of Heart Attack Are Different In Women
Most of us have learned the common signs of heart attack – pain on the left side of your chest, shoulder, or even left arm; and angina, or the feeling of heaviness in the chest with trouble breathing. These, however, are common signs in men.
Women present differently. While women can have angina and chest pain, we often have much more subtle symptoms that can easily be blown off or mistaken for something else. How many women live daily with reflux, heartburn, neck pain, abdominal or back pain, exhaustion, and nausea?
All of the above are symptoms of heart attacks in women.
Signs of Heart Disease in Women
High blood pressure is the most common sign of heart disease. Blood pressure shows how hard your heart has to work to pump blood around your body. If you have any plaque built up in your blood vessels, there is less room for the blood to flow through and therefore the pump of your heart has to work harder. 45% of women in the US have high blood pressure, and many are untreated.
High LDL cholesterol is another sign, as this is the cholesterol that forms the plaque clogging up your blood vessels. Add in stress, excess weight, inactivity, an unhealthy diet, alcohol, and tobacco use, and you have a setup for heart disease.
There are also specific signs that are women-only. Did you know that early menstruation and early menopause can cause heart disease? How about polycystic ovary syndrome? Or pregnancy-related issues like gestational diabetes and blood pressure, pre-term delivery, and having a very small or very large baby?
What You Can Do
Luckily, there are many things you can do to improve your heart health! The top things are the basics – manage your weight by eating well and moving more, manage stress, quit tobacco, and limit alcohol.
I tend towards high blood pressure and high LDL cholesterol. I had early menstruation and early surgical menopause. And I tend to internalize my stress until I literally blow up.
In taking more control of my own heart health, I first started meditating daily. I use free apps like Insight Timer, and it takes 5-20 minutes each morning. The difference in how I handle stress is profound!
I exercise daily for 15-30 minutes and also walk at least 60-90 minutes each day.
And I focus on eating well. Getting in more produce is huge for me!
And, if you'd like more help and information on exercise and nutrition, I encourage you to head over to my Exercise for Bone Health, Strength, & Mobility course replays in the Wellness Universe Lounge. This donation-based course has a home workout in the very first lesson, so you'll have an idea of how online exercise instruction works.
If you'd like to start exercising right now, I invite you to check out my online Strong Bones Pilates Studio, where I offer safe and effective osteoporosis-friendly classes, programs, and private training to help you get stronger faster.
Connect with Lynda on The Wellness Universe.
---
All information, content, and material are for informational purposes only and are not intended to serve as a substitute for the consultation, diagnosis, and/or medical treatment of a qualified physician or healthcare provider. The information supplied through or on this page, or by any representative or agent of The Wellness Universe, is for informational purposes only and does not constitute medical, legal, or other professional advice. Health-related information provided through this website is not a substitute for medical advice and should not be used to diagnose or treat health problems or to prescribe any medical devices or other remedies. The Wellness Universe reserves the right to remove, edit, move, or close any content item for any reason, including, but not limited to, comments that are in violation of the laws and regulations formed pursuant to the Federal Food, Drug, and Cosmetic Act. None of the posts and articles on The Wellness Universe page may be reprinted without express written permission.
---
The Wellness Universe welcomes Marisa Ferrera, Women's Empowerment Coach & Mentor/Connection Practice Certified Coach and Trainer in partnership with Wellness for All programming with her 12-session course, based on her book of the same name, Magnify Your Magnificence, Your Pathway to the Life & Relationships You Truly Desire.
Catch the recorded session(s) and be sure to join the next LIVE class! 
Register today:https://bit.ly/MagnifyYourMagnificence
---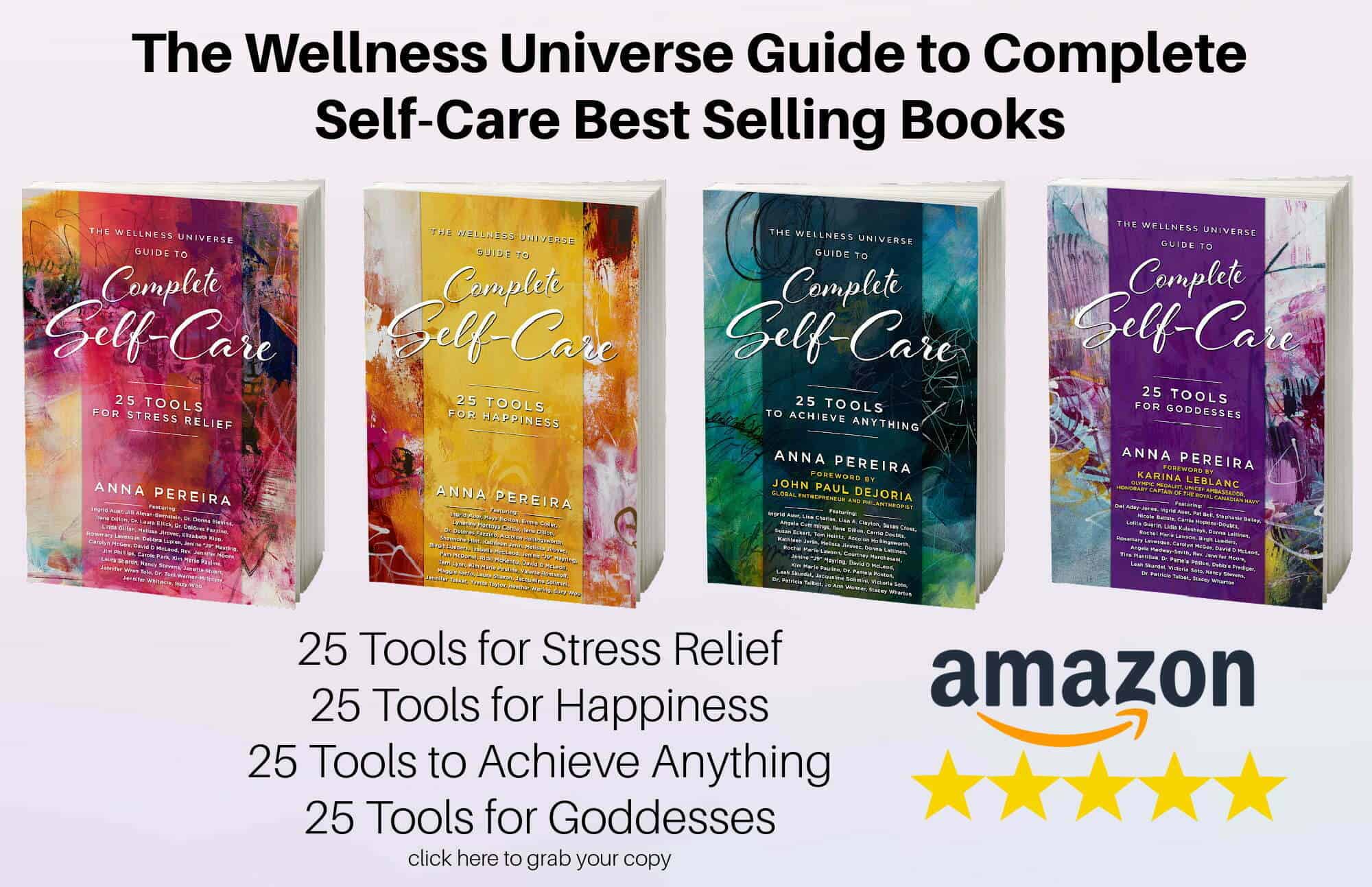 With over 250 independent reviews see how our self-care books are helping thousands of people around the world. Digital and paperback books are available now.
---

Connect to the people that help you live your best life: The Wellness Universe
For over 33 years, Lynda Lippin's clients (including Donna Karan, Laurie Anderson, and Joe Walsh) have trusted her to help them get stronger and function better, with less pain. In fact, former Financial Times travel editor Rahul Jacob says that Lynda is the best Pilates teacher and personal trainer he's ever worked with. Currently, Lynda is the CEO of 
Lynda Lippin Pilates
, LLC, where she helps women over 50 increase their bone density, and eliminate chronic pain through her online 
Strong Bones program
, 
Strong Bones classes
, and private sessions. She also serves Pilates Teachers through the 
Pilates Teacher Mastermind®
, a business accelerator and continuing education program.