Self-care is the practice of taking care of your physical, mental, and emotional health. I personally find this difficult. I tend to want to make sure everyone else is taken care of before I look at myself. I have to remember that self-care is NOT selfish!
Then I remember what they always tell us in the airplane. Should you take care of your children first? No. If you can't breathe, you can't help anyone else. Taking care of yourself allows you to be in a space to take care of others.
It is especially important to practice self-care during uncertain times like we are in right now. After all, we can't control what other people do, but we can control what we do.
Here are a few tips for self-care in uncertain times:
Take care of your physical health.This includes eating healthy foods, getting regular exercise, and getting enough sleep. When you are physically healthy, you're better able to cope with stress and anxiety.
Take care of your mental health.This includes finding healthy ways to manage stress and anxiety, such as meditation, journaling, or spending time in nature. It is also important to stay connected with loved ones and to seek professional help if you need it.
Take care of your emotional health.This includes finding activities that you enjoy and that make you feel good. Even watching a funny movie can help! It's also important to express your emotions in a healthy way, such as talking to a friend or therapist.
Here are some specific self-care activities that you can do during uncertain times
Spend time in nature.Spending time in nature has been shown to reduce stress and improve mood. Go for a walk in the park, hike in the woods, or simply sit outside and enjoy the fresh air. I try to find the pockets of green in NYC and use them!
Meditation is a great way to reduce stress and anxiety and to improve focus. There are many different types of meditation, so find one that works for you and stick with it. There are many great meditations on YouTube and free apps like Insight Timer.
Journaling is a great way to process your emotions and to gain perspective on your thoughts and feelings. Write about whatever is on your mind, and don't worry about grammar or spelling.
Connect with loved ones.Make time for the people who are important to you. Can't see them in person? Zoom, FaceTime, call! Talk to them about what's going on in your life and listen to what they have to say. Spending time with loved ones (who aren't necessarily family) can help you to feel supported and connected.
Do something you enjoy. Make time for activities that you enjoy and that make you feel good. This could be reading, listening to music, watching a movie, spending time with your pet, or anything else that you enjoy.
Seek professional help if you need it.If you are struggling to cope with stress, anxiety, or other mental health challenges, don't be afraid to seek professional help. A therapist can teach you coping skills and help you to develop a self-care plan that is right for you.
Repeat after me,,, self-care is not selfish. It's essential for your overall well-being. Take care of yourself, and you'll be able to cope with stress and adversity and enjoy your life.
Connect with Lynda on The Wellness Universe.
---
All information, content, and material are for informational purposes only and are not intended to serve as a substitute for the consultation, diagnosis, and/or medical treatment of a qualified physician or healthcare provider. The information supplied through or on this page, or by any representative or agent of The Wellness Universe, is for informational purposes only and does not constitute medical, legal, or other professional advice. Health-related information provided through this website is not a substitute for medical advice and should not be used to diagnose or treat health problems or to prescribe any medical devices or other remedies. The Wellness Universe reserves the right to remove, edit, move, or close any content item for any reason, including, but not limited to, comments that are in violation of the laws and regulations formed pursuant to the Federal Food, Drug, and Cosmetic Act. None of the posts and articles on The Wellness Universe page may be reprinted without express written permission.
---
⚽️ Achieve Your Goals: Culture & Wellness Solutions
at Soccerex 2023
Wednesday, October 25, 2023, at 12:00pm ET/9:00am PT at the The Wellness Universe Lounge
🎫 3 lucky Zoom attendees will each win one delegate ticket to Soccerex Miami 2023, valued at $645 each.
For 27 years, across nearly 50 events around the globe, Soccerex has led the global conversation of soccer while uniting leaders from around the world under one roof. The Wellness Universe will preview its newest wellness offering, Wellness Universe Corporate, at Soccerex Miami 2023 to support organizations in achieving their goals through company culture and holistic wellness solutions.
Register now and plan to join us live on October 25 for your chance to win one of three delegate tickets to Soccerex Miami 2023!
---
The Wellness Universe welcomes Marisa Ferrera, Women's Empowerment Coach & Mentor/Connection Practice Certified Coach and Trainer in partnership with Wellness for All programming with her 12-session course, based on her book of the same name, Magnify Your Magnificence, Your Pathway to the Life & Relationships You Truly Desire.
Catch the recorded session(s) and be sure to join the next LIVE class!
Register today:https://bit.ly/MagnifyYourMagnificence
---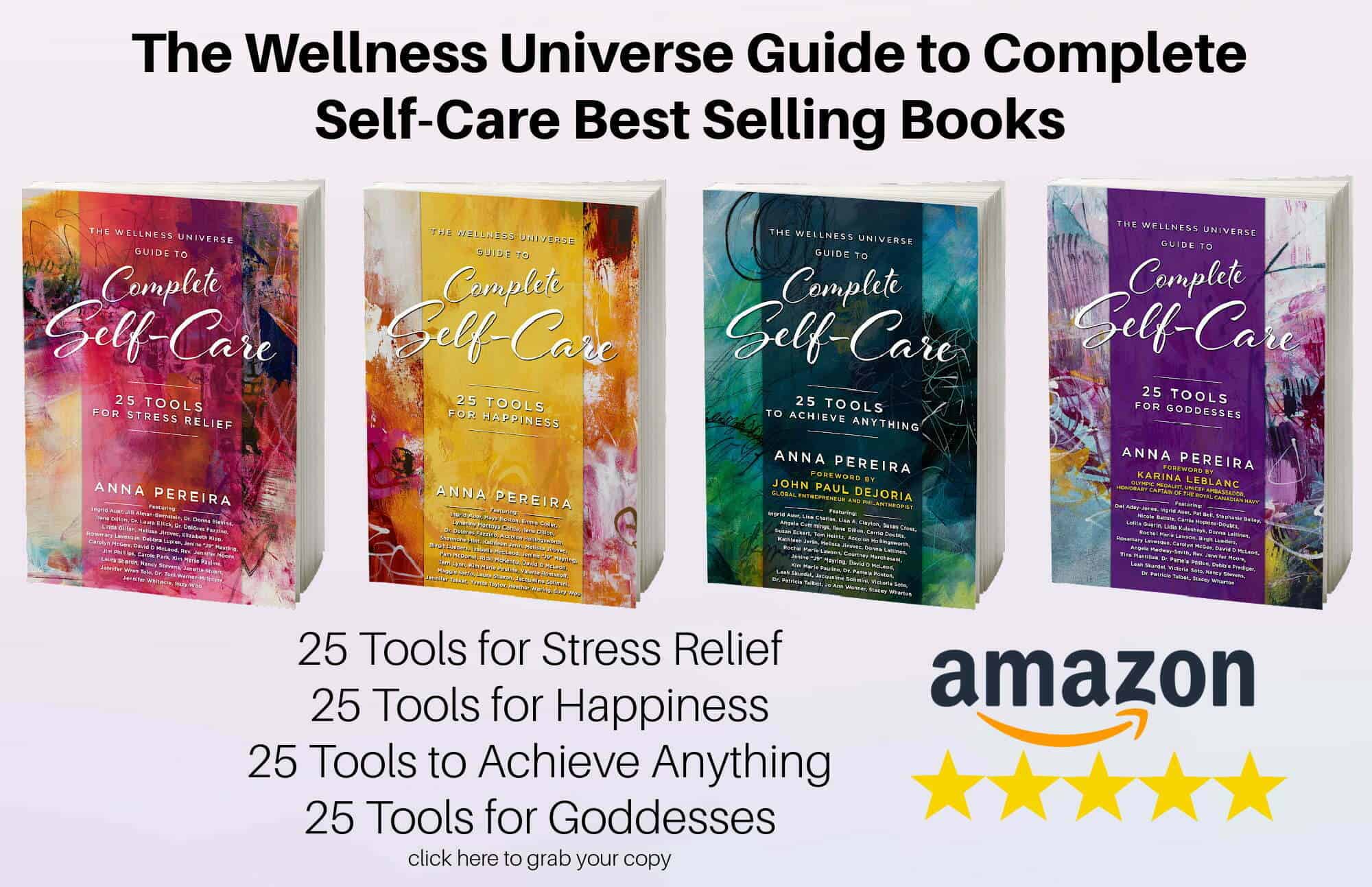 With over 250 independent reviews see how our self-care books are helping thousands of people around the world. Digital and paperback books are available now.
---

Connect to the people that help you live your best life: The Wellness Universe
For over 33 years, Lynda Lippin's clients (including Donna Karan, Laurie Anderson, and Joe Walsh) have trusted her to help them get stronger and function better, with less pain. In fact, former Financial Times travel editor Rahul Jacob says that Lynda is the best Pilates teacher and personal trainer he's ever worked with. Currently, Lynda is the CEO of 
Lynda Lippin Pilates
, LLC, where she helps women over 50 increase their bone density, and eliminate chronic pain through her online 
Strong Bones program
, 
Strong Bones classes
, and private sessions. She also serves Pilates Teachers through the 
Pilates Teacher Mastermind®
, a business accelerator and continuing education program.