Welcome to Life Mastery Soul Memos, Episode 27! Each month, WU World-Changer and Life Mastery Coach, David McLeod shares a new soul memo with you!
Episode 27, November 2022: Compassion for the Ego-Mind
As someone on a self-declared path of enlightenment and transcendence, I occasionally find myself struggling with a stubborn and sometimes out-of-control ego-mind. Even though I have many beautiful moments of bliss and peace, there are still times when my ego-mind gets the best of me, and that sense of peace vaporizes into a puff of quickly disappearing mist. Perhaps you've had experiences like this in your own life.
When this happens to me, I notice just how fearful and judgmental my ego-mind can be, and even though I don't often voice my fears or judgments out loud, they still seem to be pretty intense in my mental awareness.
As I have learned in my deep studies of the psyche—particularly in the area of psychic shadow—the ego-mind is not actually "bad." It just engages in dysfunctional and sometimes destructive beliefs and actions as a response to its own internal escalated levels of fear.
(Please watch the video for more!)
Remember, we all have ego-minds, and we are all subject to our own internal programming and conditioning. The more compassion you can bring to your own ego-mind, the greater your level of understanding and the more you reduce judgment. As you understand, you recognize that everyone else is operating according to their internal programming and conditioning, just like you. So, if you think about it, what is there to judge? Let compassion soften your heart.
If you find yourself challenged by an agitated ego-mind, try to keep yourself calm and open yourself to a compassionate conversation where you listen without judgment to what your ego-mind is trying to tell you. Learn from the exchange and bring unconditional love to a part of you that is just doing its best to keep you safe. The more you do this, the more you will see compassion growing everywhere in your life!
---
All information, content, and material are for informational purposes only and are not intended to serve as a substitute for the consultation, diagnosis, and/or medical treatment of a qualified physician or healthcare provider. The information supplied through or on this page, or by any representative or agent of The Wellness Universe, is for informational purposes only and does not constitute medical, legal, or other professional advice. Health-related information provided through this website is not a substitute for medical advice and should not be used to diagnose or treat health problems or to prescribe any medical devices or other remedies. The Wellness Universe reserves the right to remove, edit, move or close any content item for any reason, including, but not limited to, comments that are in violation of the laws and regulations formed pursuant to the Federal Food, Drug, and Cosmetic Act. None of the posts and articles on The Wellness Universe page may be reprinted without express written permission.
---
The Wellness Universe presents Success Expert Leader Gael Wood in partnership with Wellness for All programming supporting you to reach your goals in Reach for Your Dreams! Practical and Energetic Practices to Reach Your Goals.
Catch the recorded sessions and be sure to join the next LIVE class! 
Register today: https://bit.ly/WUReachForYourDreams
---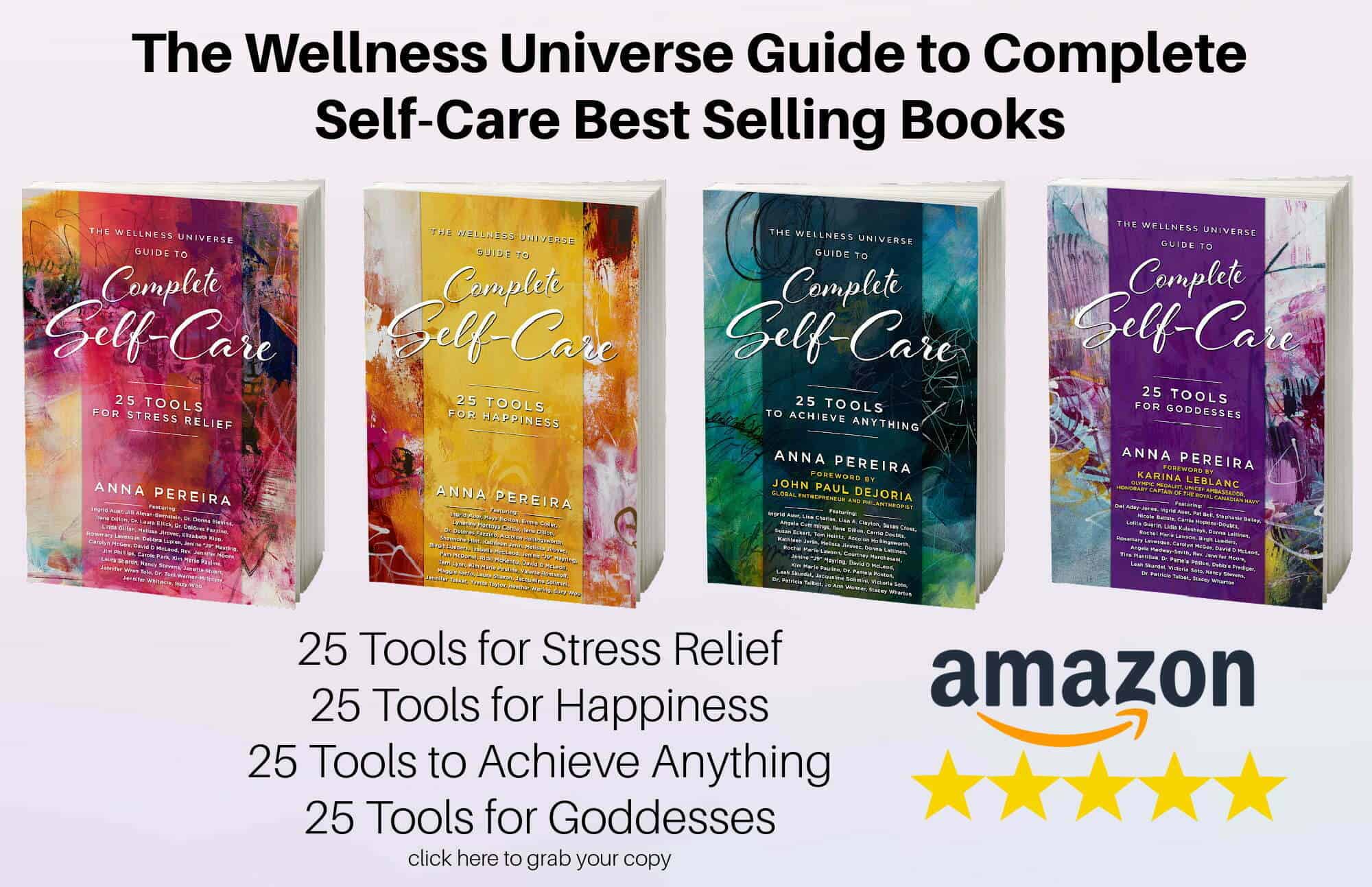 With over 250 independent reviews see how our self-care books are helping thousands of people around the world. Digital and paperback books are available now.
---
Self-development, self-care, and inspirational classes and sessions by Wellness Universe World Changer instructors who support your total well-being.
 Visit The Wellness Universe Lounge today!
---
The Wellness Universe is here to serve your best well-being. If you are experiencing anxiety, grief, overwhelm, guilt, anger, or seeking ways to cope and get help for stress, relationships, parenting, or any other issue during this challenging time, we have wonderful resources for you to connect with. Our WU Best Help members are offering reduced rates, sliding scale payment options, and even pro-bono sessions. WU Best Help
As a Certified Master Life Coach, David shares wisdom, insights, personal lessons, and expertise in countless ways that help people all over the world to become true Masters of their lives. David is a Featured Bestselling Author and Mentor Ambassador with The Wellness Universe, and also serves on the WU Leadership Council. Connect with him at
https://www.thewellnessuniverse.com/world-changers/davidmcleod/