Many of you are angry with the world; angry with your spouse or partner; your children; your boss; even yourself.
What is the source of your anger? You may think it is because of something that is happening outside of yourself, and we are here to tell you that all anger, just like every other emotion you feel, comes from within you.
This is often a difficult concept to fully grasp and understand for it seems as if you would not feel angry if your external circumstances were different. The truth is that you would not feel anger if your internal circumstances were different.
Think about it this way. The exact same external circumstances may exist for two different people, and one may experience feelings of anger and another not. If the external circumstances were truly the cause, one would expect that all who have this experience would have the same feelings; right?
So why is it that different people have different emotions when faced with very similar external situations?
The reason for this is very simple. Each of you is a unique individual with unique past experiences that shape who you are today. Each of you carries within you memories from the past, many of which are unconscious, that often dictate your emotional reactions to various situations.
When you are ready to own your emotions by taking 100% responsibility for them and no longer blame others or circumstances for them, then you will have the power to experience your world differently; in a way that brings you joy rather than pain.
This is a process, and it is possible for each of you for many have already begun this journey and are reaping the rewards.
Marisa's Musings
I used to really believe that my anger was a direct result of what others said or didn't say, did, or didn't do. It seemed logical to me that if they showed up differently in my life, then I wouldn't feel angry.
What I didn't realize at that time was that it wasn't the actual situation that made me feel angry. It was my unmet expectations and what I made it all mean.
I've learned over the years that each of us interprets our experiences in our own way and it's our interpretation of events that cause the feelings we experience within us. This is why you and I may experience different feelings even when we have a similar experience.
I also learned that my interpretations and what I make things mean are a direct result of my past conditioning and all my past unhealed emotions and wounds.
The more I take responsibility for my anger and any other feelings that pop up for me, like hurt, disappointment, frustration, etc., the more I'm able to look deeper within me to see the underlying cause of this pain, and the more I'm able to heal, let go, and experience more joy in my life.
Connect with Marisa on The Wellness Universe.
———————
If you have an unresolved conflict within yourself or with another person, I invite you to schedule a Connection Practice Coaching Call and experience a breakthrough.
---
All information, content, and material are for informational purposes only and are not intended to serve as a substitute for the consultation, diagnosis, and/or medical treatment of a qualified physician or healthcare provider. The information supplied through or on this page, or by any representative or agent of The Wellness Universe, is for informational purposes only and does not constitute medical, legal, or other professional advice. Health-related information provided through this website is not a substitute for medical advice and should not be used to diagnose or treat health problems or to prescribe any medical devices or other remedies. The Wellness Universe reserves the right to remove, edit, move or close any content item for any reason, including, but not limited to, comments that are in violation of the laws and regulations formed pursuant to the Federal Food, Drug, and Cosmetic Act. None of the posts and articles on The Wellness Universe page may be reprinted without express written permission.
---
The Wellness Universe presents Ahana Lara, MindShift Marketing Expert Leader guiding you through 'MindShift Marketing: How to Ensure Results in Your Marketing and Your Business' 6-month program that will help you accelerate your business success and enjoy marketing. Register today prior to the LIVE launch:  https://bit.ly/MindShiftMarketing
---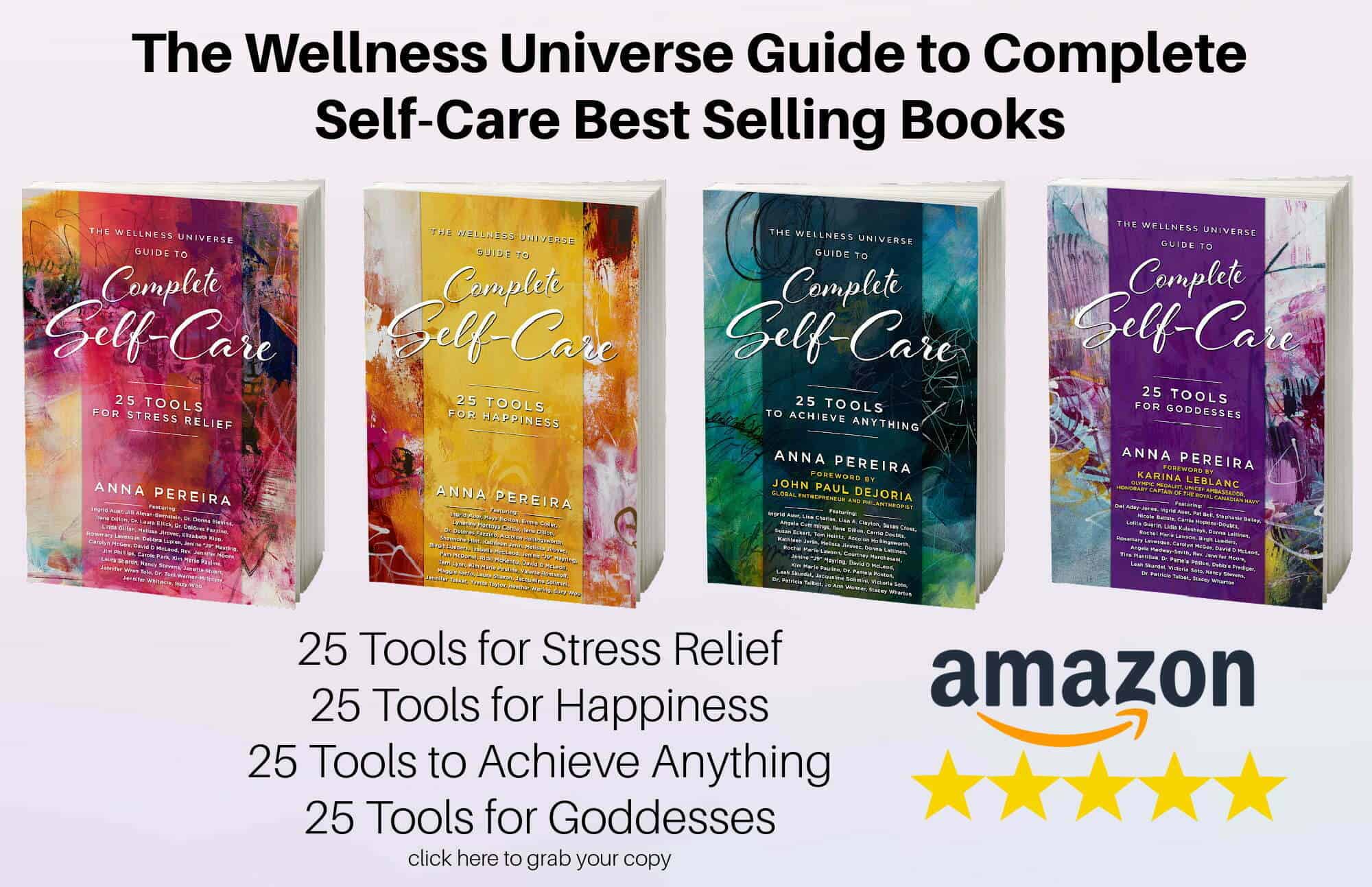 With over 250 independent reviews see how our self-care books are helping thousands of people around the world. Digital and paperback books are available now.
---
Self-development, self-care, and inspirational classes and sessions by Wellness Universe World Changer instructors who support your total well-being.
 Visit The Wellness Universe Lounge today!
---
The Wellness Universe is here to serve your best well-being. If you are experiencing anxiety, grief, overwhelm, guilt, anger, or seeking ways to cope and get help for stress, relationships, parenting, or any other issue during this challenging time, we have wonderful resources for you to connect with. Our WU Best Help members are offering reduced rates, sliding scale payment options, and even pro-bono sessions. WU Best Help
As a Women's Empowerment Coach & Mentor,  Marisa empowers women to authentically express themselves and create healthy boundaries so they can experience deeper connections and more harmonious family relationships. She invites you to join her FB community if this interests you.  
https://www.facebook.com/groups/MagnifyYourMagnificence/