You Are More Than Enough!
One of the biggest lies you've been told is that you are not enough: not good enough, not smart enough, not tall enough, not short enough, not giving enough, not young enough, not old enough, etc.
All of these lies, and many others, have led you to believe that you are not worthy or deserving or capable of living the life you desire. This is the biggest lie of all, for you are more than enough and you are more than worthy and more than capable of creating and living the exact life that you want.
No, you can't change the past, however from this moment forward you can shift your attention from the lies and focus on the Truth and from this place, you will become more and more aware of the unlimited possibilities that exist for you.
If this information is new to you, you may find it difficult to believe. All we ask is that you keep an open mind and take it one step at a time. Allow this new information to enter your being. Try it on and see how it feels. If you don't like it, you can reject it.
You may find your mind jumping in trying to convince you that it's too late for you to live your dreams or it's not possible for you to attract into your life all that you wish to experience. Just remember that your mind has been conditioned since your birth to accept all the lies that others have accepted as truth and to not wish for too much or you will be disappointed.
Your mind will tell you it's better to play it safe and live inside the box. "You better not step outside of the box," your mind will say, "because you don't know what's out there and it could be worse than what you are experiencing now." Your mind has been trained for so many years to keep you safe and the best way it can do this is to keep you in a state of fear.
Everything you want, however, is on the other side of fear. If you are willing to walk through your fears and let go of the lies, one by one, you will free yourself from the confines of the box you have been living in and experience life the way it was meant to be experienced—as a reflection of your deepest desires.
Marisa's Musings
I know what it feels like to believe in not being enough. I felt this way throughout my entire childhood and into my early adult years. I don't think I've ever met someone who didn't feel this way at some point in their lives and many people still feel this way. For some, it's so extreme that it immobilizes them and keeps them in a constant state of pain and despair.
I hid in my "box" for so many years, fearful of the unknown. Even though it was very uncomfortable and confining in my box, I was familiar with it and knew what to expect and how to handle things.
Stepping outside of my box took a lot of courage. I clearly remember when I made a conscious decision that I wanted more in my life, and I realized that nothing was going to change for me if I continued to play it safe and not step out of my comfort zone.
When I first started to peek outside of my box, I would step out for a short time and run back in where I felt safer. Over time, I began to spend more and more time outside of my box, exploring the world from a new and more expansive perspective.
The more I explored, the more confident and courageous I became. I don't even recognize the life I used to live and I'm so happy that I chose to live outside of my box. The experiences I've had and the life I'm living today are beyond what I thought would ever be possible for me.
This is why I'm so inspired and committed to empowering you to step outside of whatever box or boxes you're hiding in so you can create the life and relationships you desire and deserve. If I can do it, I KNOW you can do it too!
Connect with Marisa on The Wellness Universe.
---
All information, content, and material are for informational purposes only and are not intended to serve as a substitute for the consultation, diagnosis, and/or medical treatment of a qualified physician or healthcare provider. The information supplied through or on this page, or by any representative or agent of The Wellness Universe, is for informational purposes only and does not constitute medical, legal, or other professional advice. Health-related information provided through this website is not a substitute for medical advice and should not be used to diagnose or treat health problems or to prescribe any medical devices or other remedies. The Wellness Universe reserves the right to remove, edit, move or close any content item for any reason, including, but not limited to, comments that are in violation of the laws and regulations formed pursuant to the Federal Food, Drug, and Cosmetic Act. None of the posts and articles on The Wellness Universe page may be reprinted without express written permission.
---
The Wellness Universe introduces you to Gayle Nowak Visibility Sage and Soul Session Guide in partnership with Wellness for All programming bringing you Unmask Your Magic, Soul Sessions: Healing and Clearing to Achieve Success.
Catch the recorded session(s) and be sure to join the next LIVE class! 
Register today: https://bit.ly/UnmaskYourMagic
---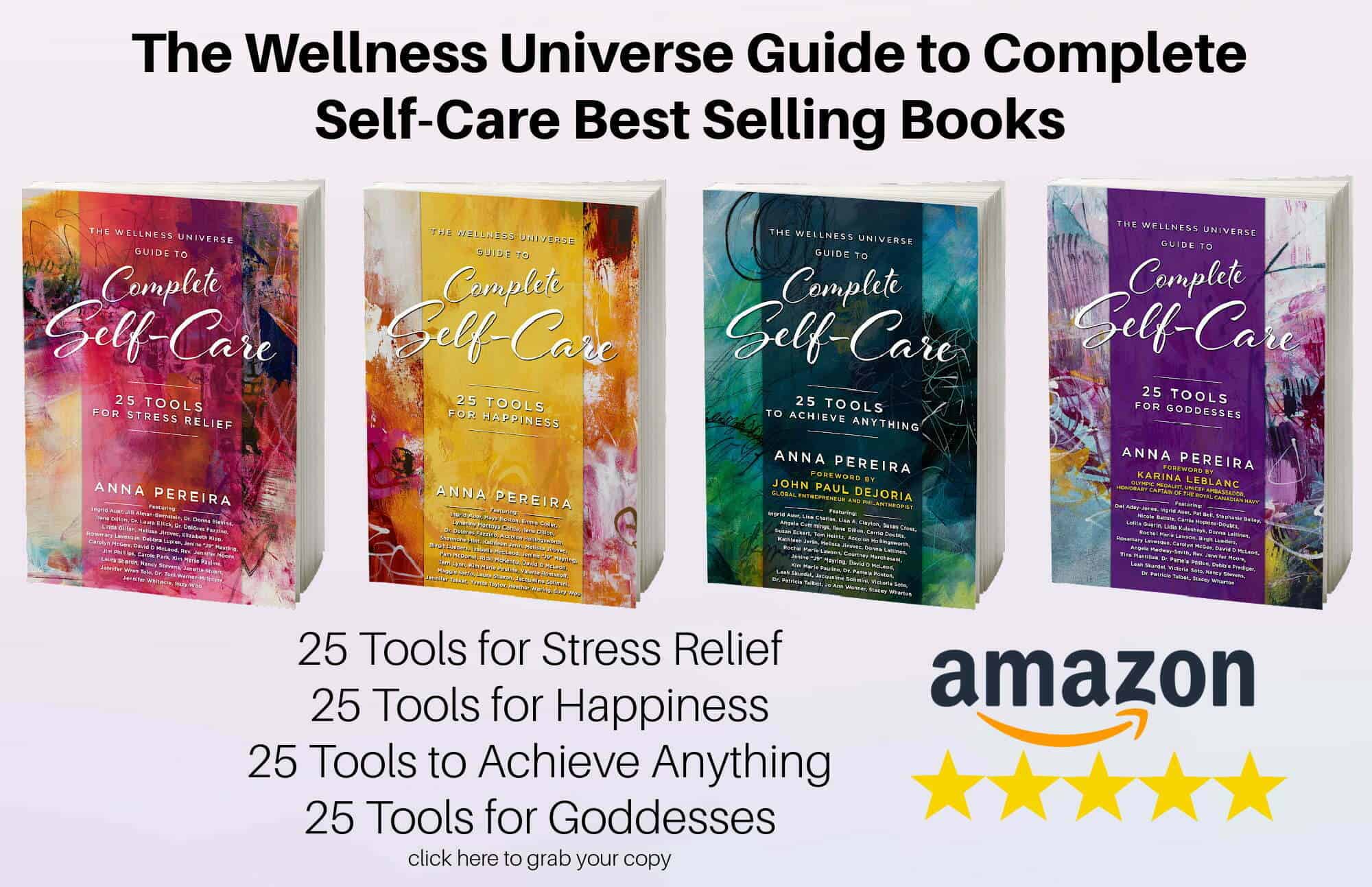 With over 250 independent reviews see how our self-care books are helping thousands of people around the world. Digital and paperback books are available now.
---
Self-development, self-care, and inspirational classes and sessions by Wellness Universe World Changer instructors who support your total well-being.
 Visit The Wellness Universe Lounge today!
---
The Wellness Universe is here to serve your best well-being. If you are experiencing anxiety, grief, overwhelm, guilt, anger, or seeking ways to cope and get help for stress, relationships, parenting, or any other issue during this challenging time, we have wonderful resources for you to connect with. Our WU Best Help members are offering reduced rates, sliding scale payment options, and even pro-bono sessions. WU Best Help
As a Women's Empowerment Coach & Mentor,  Marisa empowers women to authentically express themselves and create healthy boundaries so they can experience deeper connections and more harmonious family relationships. She invites you to join her FB community if this interests you.  
https://www.facebook.com/groups/MagnifyYourMagnificence/