How It All Started
When I started teaching Pilates over 34 years ago, I was also a Ph.D. student in Philosophy, with specialties in Ancient Greek Philosophy, Ethics, and Feminist Theory. As an adjunct Professor, I taught my students how to think critically, break down arguments, and recognize injustice and fallacies.
My Pilates clients have always been mostly strong, independent women who found themselves waylaid by chronic pain, joint replacements, and low bone density. Watching how the rest of their lives improved when they started to feel stronger and in less pain pushed me to do more of that work.
As a child of mentally ill parents, I was lucky to have strong, bright women around me who helped propel me forward. I'm so happy that now I can pay that forward and help empower another generation of strong, educated women!
Pilates Instructors
Pilates, while founded by a man – Joseph Pilates – has generally attracted mostly women and teachers as clients. While that is shifting (major league sports players, notably Harry Styles, and Giancarlo Esposito), women dominate the industry and often need support and coaching to really grow their businesses.
While Pilates certification programs teach you the Pilates system and how to teach it, most don't focus on business at all. Teachers come onto the market not even knowing about liability insurance, taxes, and trademarks, let alone how to market and sell.
Women Are Scared
I see a lot of women who are scared – scared to move, scared they will hurt themselves or break a weak bone, and scared to speak up for themselves in medical settings. I also see a lot of Pilates Teachers who are scared – scared that they won't make enough money or have enough clients. Scared that they don't know enough to not hurt people.
To help my clients in more ways, I added coaching certification and reiki into my toolbox, allowing me to support women spiritually and emotionally, as well as physically.
How I Help
My academic background allows me to synthesize complex ideas and boil them down to clear and specific data, and this, believe it or not, is what primarily helps my clients. Whether they are consumers or Pilates Teachers, they are often confused, unsure of what to do, and unable to sift through the ridiculous amount of information out there.
So, when I come in with actual facts that I can back up, and then follow it with actionable advice, whether exercise instruction, business coaching, or help with mindset and stress relief, my clients can breathe a sigh of relief. Suddenly they can relax, follow my guidance, and get positive results.
And nothing makes me feel better than that! Empowering women to build better businesses and to feel and function better helps the world. Their relationships, family dynamics, and work dynamics inevitably change for the better.
For more information or to get in touch with me, go to my Wellness Universe profile.
---
All information, content, and material are for informational purposes only and are not intended to serve as a substitute for the consultation, diagnosis, and/or medical treatment of a qualified physician or healthcare provider. The information supplied through or on this page, or by any representative or agent of The Wellness Universe, is for informational purposes only and does not constitute medical, legal, or other professional advice. Health-related information provided through this website is not a substitute for medical advice and should not be used to diagnose or treat health problems or to prescribe any medical devices or other remedies. The Wellness Universe reserves the right to remove, edit, move, or close any content item for any reason, including, but not limited to, comments that are in violation of the laws and regulations formed pursuant to the Federal Food, Drug, and Cosmetic Act. None of the posts and articles on The Wellness Universe page may be reprinted without express written permission.
---
The Wellness Universe welcomes Linda Dieffenbach, Healing Arts Practitioner & Coach, in partnership with Wellness for All programming for her 12-session course, "Your Transformational Healing Journey: Heal Your Chakras. Heal Your Life." 
Register today prior to the LIVE launch: https://bit.ly/HealYourChakraswLindaD
---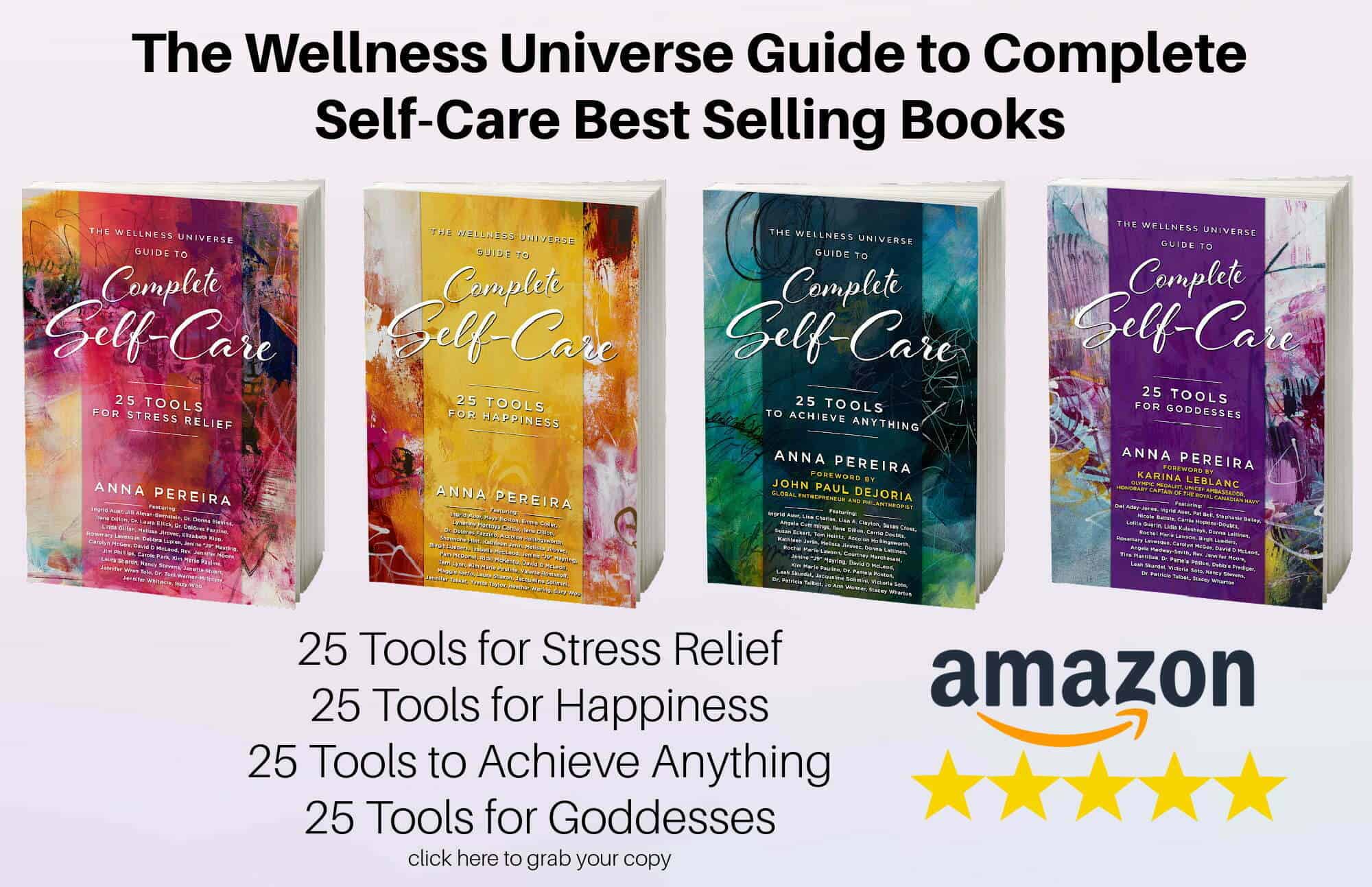 With over 250 independent reviews see how our self-care books are helping thousands of people around the world. Digital and paperback books are available now.
---

Connect to the people that help you live your best life: The Wellness Universe
For over 33 years, Lynda Lippin's clients (including Donna Karan, Laurie Anderson, and Joe Walsh) have trusted her to help them get stronger and function better, with less pain. In fact, former Financial Times travel editor Rahul Jacob says that Lynda is the best Pilates teacher and personal trainer he's ever worked with. Currently, Lynda is the CEO of 
Lynda Lippin Pilates
, LLC, where she helps women over 50 increase their bone density, and eliminate chronic pain through her online 
Strong Bones program
, 
Strong Bones classes
, and private sessions. She also serves Pilates Teachers through the 
Pilates Teacher Mastermind®
, a business accelerator and continuing education program.