It can feel like a challenge to look at current events and not feel the pain and grief of those we observe suffering. But the Akashic Masters say that bearing witness is a call to upgrade by examining our own lives, both past, and present, to heal the wounds that prevent us from moving into forgiveness and compassion. If we can trust that the world stage is pointing us to our own healing, collective change is possible.
The speed of change
The energy of the world has never moved at such a quick pace. Change seems to be happening, often multiple times a day, in a way that can make us feel unstable.
A lot of people choose to get angry about it. Some do it overtly, taking it out on other cars on the road when driving or snapping at grocery store cashier. Others are more covert, double parking in a way that inconveniences people or not returning a misdelivered letter to its rightful owner.
Anger is always an option. But it's just that. An option. We can choose other ways to deal with the emotions that arise from the energy shifting in the world right now.
Start with the mirror
Christine scheduled an appointment with me because "I can't deal with the person I've become." She told me she had tried many different things over the last few months, including stress-relieving techniques and meditation, but just couldn't seem to quell the rage.
"It's no wonder I feel this way," she said. "All you have to do is turn on the news and the horrible way we treat each other is everywhere. I know why I'm angry, but I don't know what to do about it."
Digging deeper to find the cause
We opened her Akashic Records and in a quick turn, several past lives were revealed.
In one, she had been an orphan, raised on the streets where she never really knew the comfort of a safe home. The second that we got a glimpse of showed us her life as someone who had been wrongly accused of a crime, spending a decade in prison.
But it was the third life that the Akashic Masters showed us that really had an impact. Christine had been an extremely talented painter in a time when women were not permitted to be professional artists.
Not only was she not permitted to express herself creatively, but her father also married her off to a man twice her age where she was forced to birth and raise his heirs. The agony we each felt from the denial of her true self in that lifetime was profound.
The power of opening your eyes
When our whirlwind trip into her past lives concluded, Christine immediately understood her current anger. "I still behave this way." She was emotional. "I am in a marriage I wish I weren't. I hate my job. My sister treats me like crap. And I allow it. I allow all of it."
We talked about the powerlessness she felt in each of the past lives we were shown. The correlation between how she lived then and how she was living now was very clear.
We worked with the Akashic Masters to release the emotional pain from those past lives. I gave her some of the healing prayers that I channeled from the Record Keepers to continue to release anger, and shame and assist with empowerment, we also created an intention for Christine to begin to take the steps needed to enable her to feel her true power in this life.
Sustainable change
I heard from her six months after our session. "I've been on the accelerated program," she laughed. "All the therapy and couples counseling. The money I've paid to career coaches over the years. None of it provided anywhere near the understanding or empowerment I got from seeing the results of living that way."
Within a year, Christine separated from her husband, set boundaries with her sister to eliminate the treatment she had once accepted, and she had returned to school so she could become a teacher, something she'd always wanted to do but was discouraged from trying by her husband because it didn't pay much.
There are still things that upset her about what goes on in the world around her. Let's face it, it hasn't really gotten better since I met with her. But now when she chooses to take action about something, it is coming from a place of wanting to share power, not from being a victim. That makes all the difference in the world in the results.
I know that we are all feeling the impact of the energy that is changing rapidly around us. We are being called to Higher Ground. And the Akashic Masters remind me all the time that in order to make that journey, we must be willing to upgrade our own lives.
I encourage you to take a step in that direction. Be bold. Be courageous. Look in the mirror and consider exploring your own Akashic Records so that you can identify the true source of the discomfort that you feel. I promise it will support the desires of your soul to live a more authentic life and contribute to a world that we all can live in comfortably.
Connect with Lisa on The Wellness Universe.
---
All information, content, and material are for informational purposes only and are not intended to serve as a substitute for the consultation, diagnosis, and/or medical treatment of a qualified physician or healthcare provider. The information supplied through or on this page, or by any representative or agent of The Wellness Universe, is for informational purposes only and does not constitute medical, legal, or other professional advice. Health-related information provided through this website is not a substitute for medical advice and should not be used to diagnose or treat health problems or to prescribe any medical devices or other remedies. The Wellness Universe reserves the right to remove, edit, move or close any content item for any reason, including, but not limited to, comments that are in violation of the laws and regulations formed pursuant to the Federal Food, Drug, and Cosmetic Act. None of the posts and articles on The Wellness Universe page may be reprinted without express written permission.
---
The Wellness Universe presents Maggie Sarfo, Personal Growth Expert Leader and Akashic Records Consultant guiding you through The Purpose Evolution Series, a 6-month program that will transform your life.
Catch the recorded session(s) and be sure to join the next LIVE class! Register today: https://bit.ly/PurposeEvolution
---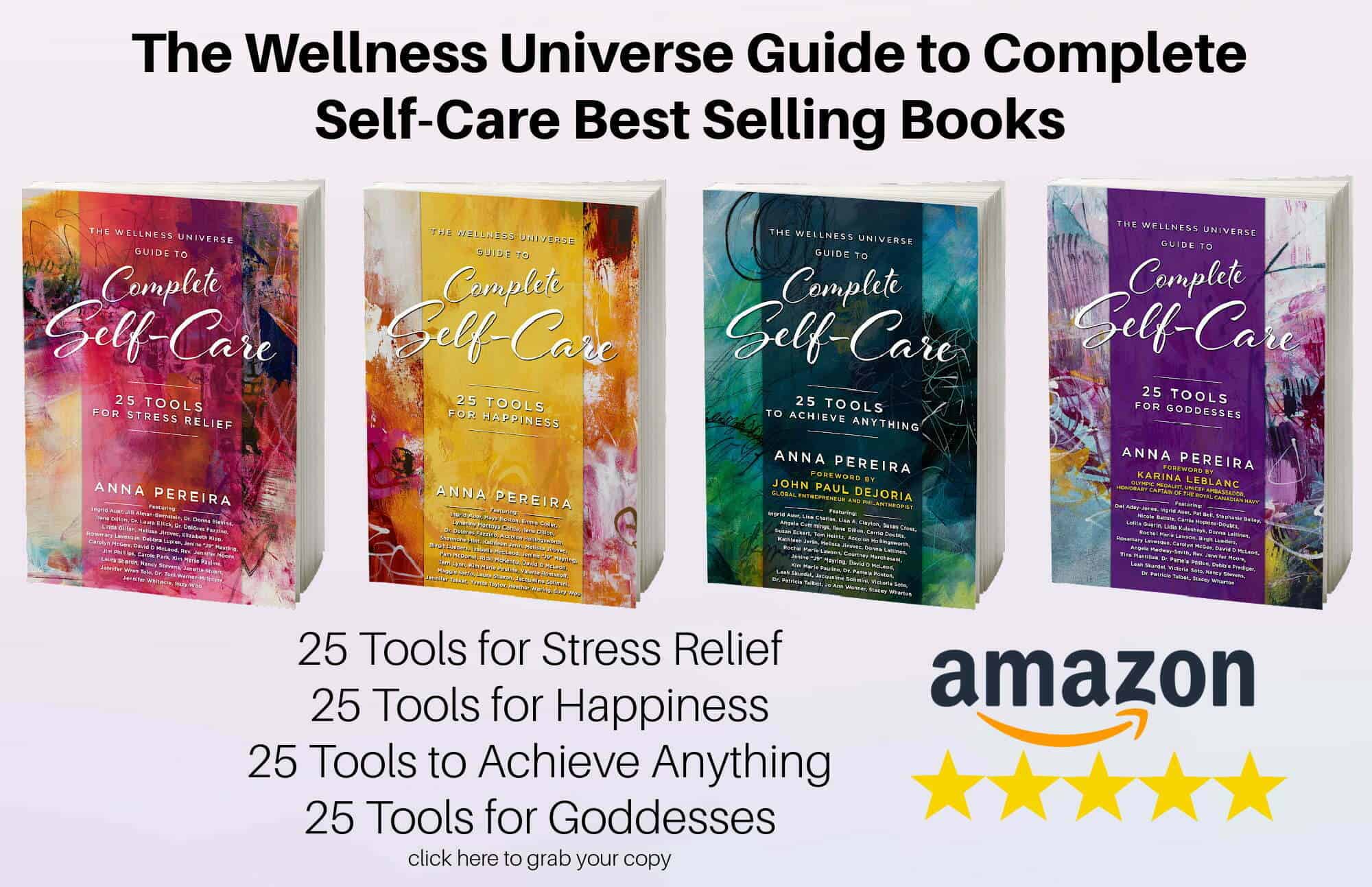 With over 250 independent reviews see how our self-care books are helping thousands of people around the world. Digital and paperback books are available now.
---
Self-development, self-care, and inspirational classes and sessions by Wellness Universe World Changer instructors who support your total well-being.
 Visit The Wellness Universe Lounge today!
---
The Wellness Universe is here to serve your best well-being. If you are experiencing anxiety, grief, overwhelm, guilt, anger, or seeking ways to cope and get help for stress, relationships, parenting, or any other issue during this challenging time, we have wonderful resources for you to connect with. Our WU Best Help members are offering reduced rates, sliding scale payment options, and even pro-bono sessions. WU Best Help
Lisa Barnett is the founder of the Akashic Knowing School of Wisdom where thousands of students across the globe have learned how to access their personal Soul wisdom and guidance. The best-selling author of From Questioning to Knowing: 73 Prayers to Transform Your Life, and The Infinite Wisdom of the Akashic Records, Lisa offers tools created from two decades of spiritual healing that will empower you to find greater fulfillment, happiness, abundance, and health. Download Lisa's Free Akashic Meditation at: www.AkashicKnowing.com and stay tuned for Lisa's Tedx talk Emotional Trauma Revisited.