Welcome to September. September is traditionally a month we focus on back-to-school, fresh starts, harvest, abundance, cooler days, and pumpkin-spiced everything.
I used to love back-to-school. Time to see classmates, new clothes, lunch boxes, and of course, school supplies. I always have loved paper, folders, binders, pencils, pens, and markers. What was your favorite back-to-school tradition or treat? I'd love to hear. You can comment below.
The Angels invite us to enter the month with the energy of new beginnings, fresh starts, resuming schedules, and a sense of gratitude and delight. Affirmations can and do help with increased positivity in our lives.
What is an affirmation, and why are they important?
It is a short, powerful statement used as a tool to enhance our thoughts positively. We have an estimated 50,000 thoughts a day, and most of them are not pretty. Often, we are very critical of ourselves. We would never dream of talking to another person the way we "speak" to ourselves in our inner dialogue. I invite you to join me each day to recite these angel affirmations to bring more goodness, grace, and nourishment into our lives.
An affirmation must only feel about 50% true for it to resonate with you. Affirmations that begin with the words "I am" are potent, and whatever follows the "I am" becomes your truth.
Be vigilant with the thoughts you think and say about yourself. You want to select empowering statements that improve the energy vibration of your life. For example, if you say, "I am tired. I am sick. I am broke. I am not worthy. I am stuck," you call more of that low energy toward you.
You can shift those thoughts with affirmations.
This month we'll focus on new beginnings, fresh starts, resuming activities, and plenty in life. There is one affirmation for each day in September.
Today, I embrace the month with a sense of newness and golden opportunities.
I remember I can enjoy a little fun even during the busiest days.
I accept joy as my birthright.
I am worthy and deserving of exquisite self-care.
I release the need to labor, strive or struggle to meet my needs.
I take a break to have some fun which benefits my body, mind, and spirit.
I begin and end the day with love.
I easily adjust to new schedules and activities. I am resilient.
I need not prove my worthiness to anyone. I am enough just as I am.
Today, I celebrate just how resilient I am.
I embrace my freedom to live just as I came here to do.
Today begins a fresh start, and I can push the reset button anytime to start over.
Today, I enjoy exploring my creativity and allow joy to be my compass.
Today, I honor my devotion. Is it time for a new practice?
I allow my measurement of success to be the absolute joy I experience.
I allow my heart to be full of love and gratitude and remember that I am a spark of Divine Love.
I release a heavy burden weighing me down because I am so worth it.
Today, I generously treat myself as a beloved.
I am enough. I am enough. I am enough.
Today, I look for wonder and delight in my midst.
Today, I celebrate the love I have in my life.
I can look to the example of trees during fall and surrender, leaning into faith and standing firm in knowing that all is well, and I can weather any storm or drought.
I loosen my grip on control and outcomes. I rest in divine timing and order.
Surrender and trust are calling me.
I allow myself rest and relaxation, for I am worthy and deserving of this exquisite self-care.
I look for miracles and synchronicities, trusting they are always there for me.
I contemplate my vision for the season ahead, knowing that all is well, and I am worthy and deserving of every blessing.
I am learning to accept help when I need it. I relinquish control and allow.
I deserve and accept every blessing I desire as I am worthy just as I am.
I enjoy a special treat today. I am worthy and deserving.
Thank you for enjoying our monthly angel affirmations. Have you ever wondered what a 1:1 angel reading would be like for you? Angels are God's messengers and are pure, unconditional love. Their messages are uplifting, inspiring, beautiful, and customized just for you. I'd be honored to provide this service for you to gain clarity and connect to the divine wisdom of the angels. Find out more HERE.
To help you keep self-care at the forefront this month, enjoy my free, gorgeous self-care rituals journal to bring more love, joy, and peace into your life. it is my gift to you as an opt-in to my love letters from the angels sent on select Sundays. Get yours HERE.
Connect with Janette on The Wellness Universe.
---
All information, content, and material are for informational purposes only and are not intended to serve as a substitute for the consultation, diagnosis, and/or medical treatment of a qualified physician or healthcare provider. The information supplied through or on this page, or by any representative or agent of The Wellness Universe, is for informational purposes only and does not constitute medical, legal, or other professional advice. Health-related information provided through this website is not a substitute for medical advice and should not be used to diagnose or treat health problems or to prescribe any medical devices or other remedies. The Wellness Universe reserves the right to remove, edit, move or close any content item for any reason, including, but not limited to, comments that are in violation of the laws and regulations formed pursuant to the Federal Food, Drug, and Cosmetic Act. None of the posts and articles on The Wellness Universe page may be reprinted without express written permission.
---
 The Wellness Universe presents Carol Pilkington, a Self-development Expert Leader guiding you through Creating Joyful Relationships – Self-Development for Happier and Healthy Relationships 6-month program that will help you to enjoy fulfilling relationships.
Catch the recorded session(s) and be sure to join the next LIVE class! 
Register today:  https://bit.ly/CreatingJoyfulRelationships
---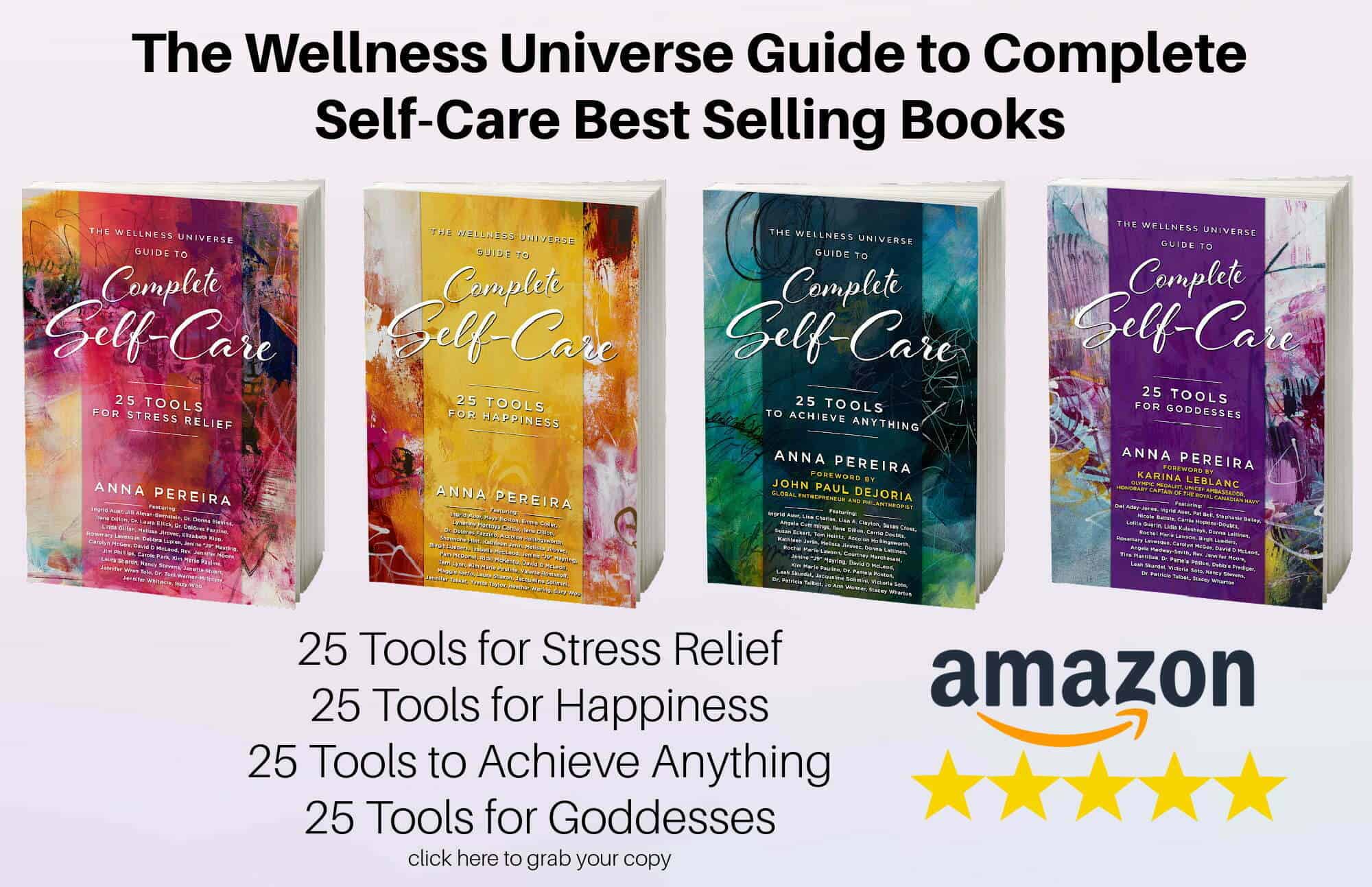 With over 250 independent reviews see how our self-care books are helping thousands of people around the world. Digital and paperback books are available now.
---
Self-development, self-care, and inspirational classes and sessions by Wellness Universe World Changer instructors who support your total well-being.
 Visit The Wellness Universe Lounge today!
---
The Wellness Universe is here to serve your best well-being. If you are experiencing anxiety, grief, overwhelm, guilt, anger, or seeking ways to cope and get help for stress, relationships, parenting, or any other issue during this challenging time, we have wonderful resources for you to connect with. Our WU Best Help members are offering reduced rates, sliding scale payment options, and even pro-bono sessions. WU Best Help
I'm Janette, founder of Angel Angles which exists to spread more love, joy and peace into the world. Angel Angles also shares the Divine beauty which resides within us all. Helping us remember what beautiful, loving, amazing people we are and what a beautiful. loving world we live in.