According to the mature happiness theory, inner harmony is an essential facet of well-being – and well-being correlates with mental health and resilience.
How do you find inner harmony when you're feeling stretched?
A client of mine is stretched between preschooler, teenager, disabled sibling, dying mother, spouse, and ex-spouse. Wowzer! That's a lot of stretching. Can you relate? I often feel stretched in multiple directions but not usually that many directions simultaneously.
Maybe you've heard the idea that you need to fill your own cup first and nourish others from your overflow.
When you're feeling stretched in multiple directions, remember, for there to be a WE, there first has to be a ME.
Treat yourself with the same love and care as you treat other people.
You are worthy of quality time with yourself.
How do you get quality time with yourself to build inner harmony and resilience when you're feeling stretched? You schedule quality time with yourself, and you sneak in bits during the day.
Schedule into your weekly or monthly calendar:
a massage
an Epsom salt bath
a walk-in nature
quiet time in the garden
a meditation break
an online or live yoga class
listening to a podcast
My client scheduled time for energy healing with me and left our session feeling refreshed and reconnected to her inner resilience.
What quality time with yourself will you schedule into your calendar in the next week?
Sometimes, the calendar looks so full that scheduling time for a massage or energy healing session can feel stressful; doing whatever it takes to open the calendar space, on top of getting to and from the location, can add three hours to an already busy day. Been there, done that. I get it!
Quality time with yourself is a gift you give yourself.
I notice if I don't schedule quality time with myself, my tank gets depleted, and I start feeling resentful of the time taken away from me. My resentment can turn into passive-aggressive behaviors like showing up late, or not following through on commitments because I just don't have the bandwidth to do it all. Can you relate to that one? What's your preferred way to refill your tank?
What do you do when you notice you're stretched beyond your limit, and you don't see how to make time for yourself in your schedule?
In Jazz Living, sometimes, we need to improvise. I often choose to sneak in moments of quality time with my inner well-being.
Today, amidst all the family party preparations, work commitments, and home care, I'm making space for myself within the cracks. As I clean my bathroom, I'm reveling in the joy I feel from the artwork decorating my walls. I recall and savor the stories of each piece of art gifted to me. While washing dishes, I revel in and savor the hot water on my hands with gratitude. Many people in the world don't enjoy the gift of hot water piped into their homes – whether they have it or not. When I take out the garbage, I stroll through my garden and thank the flowers for showering the world with their beauty. As I pause in the moment to revel in and savor positivity, I am building neural pathways in my brain that promote resilience.
Try it for yourself. Notice where in your day you can insert moments of pleasure, appreciation, and gratitude to refuel your tank. These micro-moments can help fill your cup from the inside until you can schedule a longer quality time session with yourself. Experiencing micro-moments of positivity helps cultivate inner harmony that builds your inner resilience muscles.
Here are three suggestions to schedule time for cultivating inner harmony and inner resilience. I invite you to:
Set aside quality time with your inner well-being. Here is a 22-minute Guided Meditation and Energetic Facial Massage to help you feel refreshed and rejuvenated today. https://youtu.be/fpLvfsGtFcE
Come to Mid-Week Reset Meditation on the first and third Wednesdays, 9:30-10amET for a rebalancing and refreshment break.
Join Resilience for Harmony: Tools, Tips & Exercises for Well-Being, Saturday, September 10, 2022, 10-11:30amET.
90-minutes with five resilience experts sharing strategies on building inner and outer harmony for resilience.
Free gifts and prizes for live participants. Register Today:  https://bit.ly/ResilienceForHarmony
Whether you schedule time in your week or you sneak micro-moments of positivity, choosing to consciously cultivate inner harmony will help build your inner resilience muscles that help you navigate change with grace.
Reach out if you would like to chat about your journey to inner harmony. I would love to hear from you!
Connect with Leah on The Wellness Universe.
Resource:
Inner Harmony as an Essential Facet of Well-Being: A Multinational Study During the COVID-19 Pandemic  By: David F. Carreno, Nikolett Eisenbeck, José Antonio Pérez-Escobar, and José M. García-Montes https://www.frontiersin.org/articles/10.3389/fpsyg.2021.648280/full
---
All information, content, and material are for informational purposes only and are not intended to serve as a substitute for the consultation, diagnosis, and/or medical treatment of a qualified physician or healthcare provider. The information supplied through or on this page, or by any representative or agent of The Wellness Universe, is for informational purposes only and does not constitute medical, legal, or other professional advice. Health-related information provided through this website is not a substitute for medical advice and should not be used to diagnose or treat health problems or to prescribe any medical devices or other remedies. The Wellness Universe reserves the right to remove, edit, move or close any content item for any reason, including, but not limited to, comments that are in violation of the laws and regulations formed pursuant to the Federal Food, Drug, and Cosmetic Act. None of the posts and articles on The Wellness Universe page may be reprinted without express written permission.
---
Susan Cross, Public Relations Expert Leader, PR Pro, Nature Conservationist, Best-Selling Author, and Speaker, in partnership with The Wellness Universe, Wellness for All programming teaches you how to create success with a PR plan. Susan guides you through an empowering and educational course designed to uplevel your message, deliver it with impact, and position yourself for success in the market with: Create Your Heart-Led PR Plan, for Mission-Driven Business Owners.
Catch the recorded session(s) and be sure to join the next LIVE class! 
Register today:   https://bit.ly/HeartLedPRPlan
---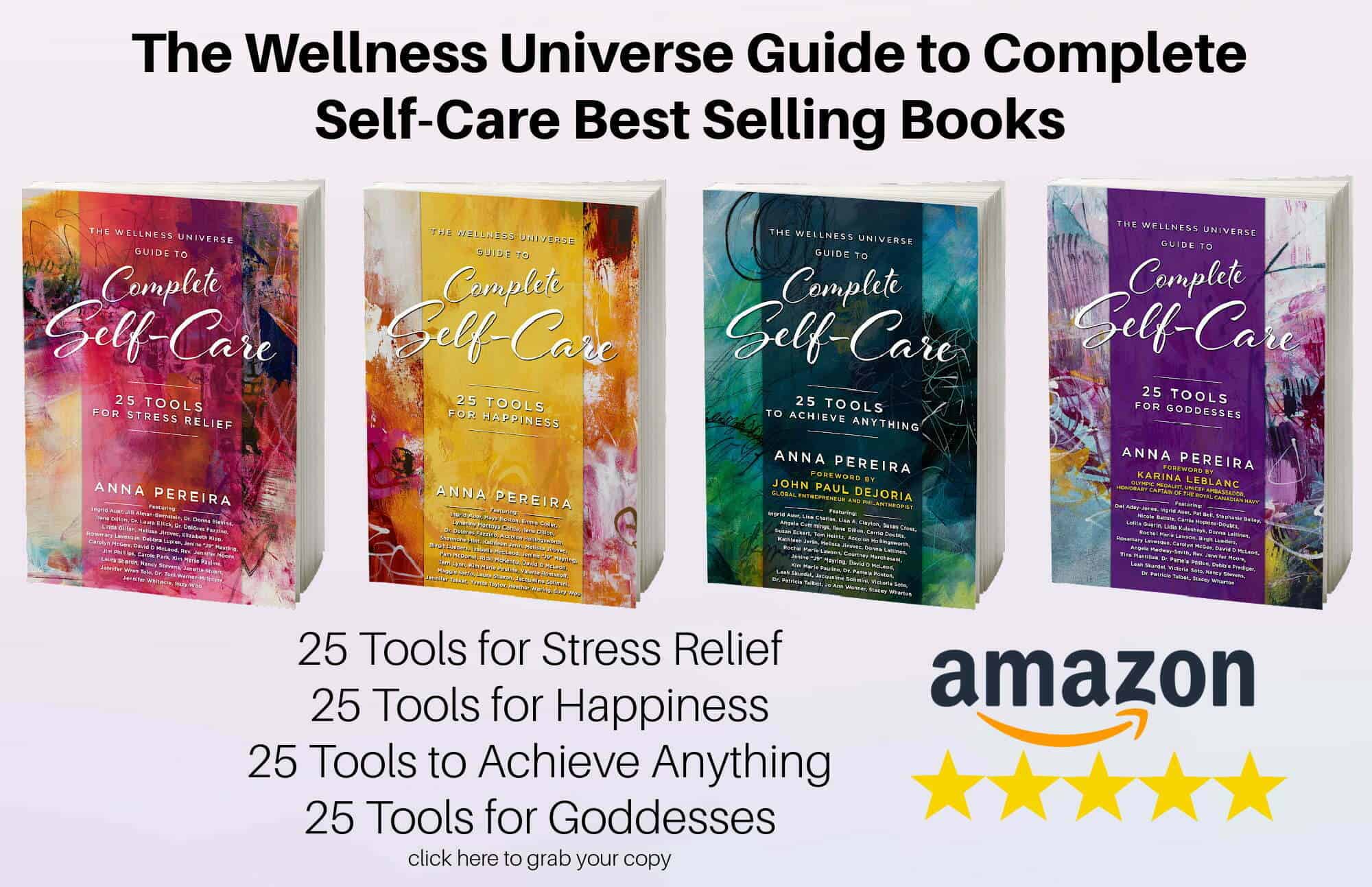 With over 250 independent reviews see how our self-care books are helping thousands of people around the world. Digital and paperback books are available now.
---
Self-development, self-care, and inspirational classes and sessions by Wellness Universe World Changer instructors who support your total well-being.
 Visit The Wellness Universe Lounge today!
---
The Wellness Universe is here to serve your best well-being. If you are experiencing anxiety, grief, overwhelm, guilt, anger, or seeking ways to cope and get help for stress, relationships, parenting, or any other issue during this challenging time, we have wonderful resources for you to connect with. Our WU Best Help members are offering reduced rates, sliding scale payment options, and even pro-bono sessions. WU Best Help
Leah Skurdal guides people to up-level their stress resilience to improve relationships. Leah shares intuitive insights in private Energy Healing to address the roots of disharmony. As an inspirational speaker and published author, Leah offers lively classes, experiential workshops, and keynotes.