Let's make this the best December yet filled with peace, calm, inspiration and grace. We can do this by deliberate intention daily and these Angel Affirmations are a great way to start your day.
What is an affirmation?
It is a short, powerful statement used to consciously affect your thoughts in a positive way. We have an estimated 50,000 thoughts a day and most of them are not pretty. Often, we are very critical of ourselves. We would never dream of talking to another the way we "speak" to ourselves in our inner dialogue. I invite you to join me each day during the month to recite these angel affirmations to bring more goodness and grace into our lives.
What makes these affirmations so special?
They are channeled messages from the Angels just for you, dear one. Lovely, angelic guidance to raise your vibration and fill your heart with joy.
Can you invest one minute a day in yourself to consciously improve your thoughts and your life this month? Can you afford not to? You will be astounded at the difference reciting these angel affirmations will make in your life.
An affirmation only needs to feel about 50% true for it to resonate within you, dear one. By stating an affirmation, you are calling that intention to you using the powerful Law of Attraction. By speaking the affirmation out loud, it becomes even more powerful as you activate your throat chakra.
Affirmations that begin with the words "I am" are especially powerful. Whatever follows the "I am" becomes your truth. Be vigilant with the statements you think and say about yourself. You want to select empowering statements that improve the energy vibration of your life. For example, if you say, "I am tired. I am sick. I am broke. I am not worthy. I am stuck," you are calling more of that low energy toward you.
You can shift those thoughts with more energizing and empowering statements such as "I am getting the rest I need. I am taking time to replenish myself. I am good with money. I am excited about…" These slight shifts have a positive, transformative effect on the quality of your day and your life.
Your invitation is to embrace this exercise of reciting an affirmation each day during December. Doing so will help to positively transform your thoughts, and your life, for the better. If you are new to the practice of affirmations, welcome. If you are seasoned in this practice, may you be blessed as well, dear one.
Please join me in reciting, reflecting, and pondering the list below; one affirmation each day for the month of December.
I begin the new month filled with peace and calm.
I gift myself a bit of fun during my busy day.
Today, I focus on peace and cultivate more and more of it in my life.
Today, I enjoy the gift of self-care.
I enjoy the gift of friends with a heart full of gratitude.
Today, I allow peace and calm to wash over me with a heart filled with love and gratitude.
Today, I seek peaceful resolutions in all situations.
Today, I seek infinite possibilities.
I listen and let my inner child romp and play.
I make time for the loved ones in my life.
Today, I make time to nurture myself because I am worthy and deserving of such care.
Today, I seek peace and calm during my busy day.
Today, I delight in a simple pleasure of the season.
I embrace the mantra that "All is well" and repeat it several times during my busy day.
Today, I give myself a break.
Today, I stand firmly in my personal power and radiate peace.
I am a beacon of hope and light in the world.
Today, I remember to prioritize my self-care.
Today, I enjoy the gift of light which brightens my life.
I remember that I have all the time I need to get things done.
Today, I celebrate the gift of the new season.
Today, I do a random act of kindness to bless myself and others.
Today, I allow goodness and grace to find and envelope me.
I allow gratitude to permeate every cell in my body. I radiate peace.
Today, I celebrate.
Today, I make time for a rest in my day.
Today, I allow myself to dream.
Today, I celebrate the gift of this past year.
Today, I consider the power of my words.
I take good care of myself. I treat myself as a beloved.
Today, I choose to celebrate the gift of my life and ring in infinite possibilities.
Ready to Live Life Better in 2023? Check out our Well-Being for ME in Twenty Twenty-Three which is a year-long journey of self-discovery that will positively impact your life to live life better through peace, love, joy, and ease and includes 98 affirmation cards, journaling prompts, practices, tips and so much more. Learn more HERE.
Need more positivity and are on Facebook? We focus on Gratitude, Love, Appreciation, and Delight/Devotion and I do a free weekly mini-angel reading for all in my group. Visit Angel Circle of Gratitude NOW.
Love, Janette
Connect with Janette on The Wellness Universe.
---
All information, content, and material are for informational purposes only and are not intended to serve as a substitute for the consultation, diagnosis, and/or medical treatment of a qualified physician or healthcare provider. The information supplied through or on this page, or by any representative or agent of The Wellness Universe, is for informational purposes only and does not constitute medical, legal, or other professional advice. Health-related information provided through this website is not a substitute for medical advice and should not be used to diagnose or treat health problems or to prescribe any medical devices or other remedies. The Wellness Universe reserves the right to remove, edit, move or close any content item for any reason, including, but not limited to, comments that are in violation of the laws and regulations formed pursuant to the Federal Food, Drug, and Cosmetic Act. None of the posts and articles on The Wellness Universe page may be reprinted without express written permission.
---
Healing. Here. Now. Mindfulness, Trauma, and Recovery, a course for self-care and healing brought to you in partnership with Aundrea Veney, Founding Director and Chief Vision Officer, and Wellness Universe Trauma Expert Leader exclusively for Wellness for All programming.
Register today prior to the LIVE launch:  https://bit.ly/HealingHereNow
---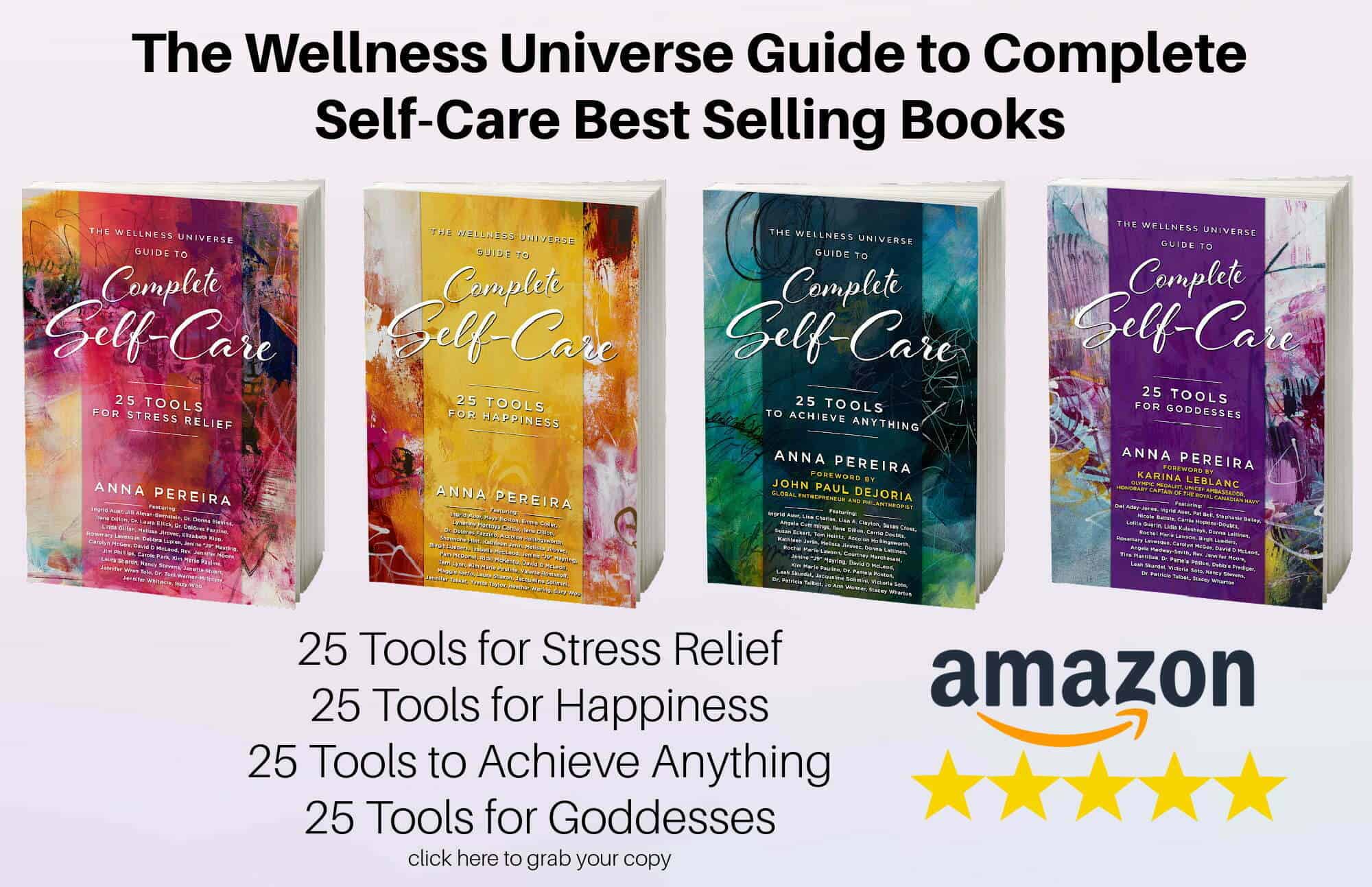 With over 250 independent reviews see how our self-care books are helping thousands of people around the world. Digital and paperback books are available now.
---

 Connect to the people that help you live your best life: The Wellness Universe
I'm Janette, founder of Angel Angles which exists to spread more love, joy and peace into the world. Angel Angles also shares the Divine beauty which resides within us all. Helping us remember what beautiful, loving, amazing people we are and what a beautiful. loving world we live in.