The holiday season used to trigger my sugar addiction. I used to start binging on sugar with Thanksgiving pie, picking up steam through the holiday cookie exchanges, and reveling in gift candy boxes. I hovered around dessert tables at holiday parties, trying one of everything, and refilling my plate with all my favorites. By January, I was 10 pounds heavier, bloated, low energy, lethargic, and feeling like a plump gingerbread cookie.
Part of the allure of sugar addiction for me were the memories associated with celebration and family love. "Feeling sad? Have a cookie."  "Feeling happy? Have a cookie."  "Be good and you can have a brownie." My grandpa always gave the grandkids ice cream when we visited the farm. In my memory is the equation, "Grandpa + ice cream = love." Does that sound familiar to you?
I'm still a cookie queen and especially enjoy making and eating Norwegian butter cookies as one of the family traditions. Back in the day, I ate more than my share of Norwegian Christmas cookies: rosettes, spritz, sandbakkels, and my favorite Krumkakke, a thin cone-shaped waffle cookie made on a special decorative iron. Nowadays, I enjoy butter cookies in moderation.
What are your favorite holiday treats?
Do you enjoy your holiday treats to the max as a once-a-year celebration?
Or do you enjoy a subdued treatful holiday in moderation?
Overcoming Sugar Addiction
When I was in my full sugar addiction, emotional pain triggered my craving for sweets. Sugar satisfied my craving to taste the sweetness of life. However, consuming sugary treats left me feeling empty inside. Eventually, digestive disruptions from a nasty candida yeast imbalance – with symptoms of gas, bloating, itching, and other gruesome unmentionables – made sugary treats unattractive. One of the best and hardest things I've done for myself was to get over my sugar addiction. I had to dig deep into my reservoir of inner resilience to find my strong desire for inner peace and harmony—stronger than my desire for sugar. I leaned into inner resilience to navigate the holidays and the complexity of life.
If you're wanting to reduce your sugar intake so you have more energy and less brain fog, trust you can do it! I believe in you! If I can get to the place of feeling satisfied with one cookie, you can too.
I used to deal with holiday stress through massive amounts of sugar—which is true for many people, especially during holiday fa-la-la. Sometimes holiday gatherings ignite dormant family conflicts or unleash beneath-the-surface tensions. Sometimes, the absence of a loved one at a traditional family gathering can trigger deep grief.
Resilience Tools
You need tools in your toolbox to handle the challenges of life —especially during the holiday season. That's why I'm hosting:
Resilience for the Holidays:
Tools, Tips & Exercises for Well-being
Saturday, December 10
10:00am – 11:30amET
Our five Wellness Expert speakers will bring different aspects of resilience into sharper focus to help you find more peace and enjoyment this holiday season. For more info and to register for this free/by donation Wellness For All program, Go Here: https://bit.ly/ResilienceForTheHolidays
Sometimes we get knocked off our center when our expectations go unmet for the holiday season being a certain way. Life is rarely as predictable as playing notes on a music page. More often we need to improvise and respond with agility when unpredictable changes require our flexibility. I call the ability to improvise and adjust to changes, The Art of Jazz Living.
Trust Your Body Wisdom
When we're practicing Jazz Living, we start by getting in touch with our body wisdom. Listening to my body wisdom opened a new doorway and taught me a new language. I learned to speak Body Wisdom 101.
I invite you to take a moment right now to get fully present in your body. Drop your attention from head to heart to belly. Notice your breath. Notice where you feel tension or tightness. Soften the muscles around your eyes. Relax the back of your tongue. Imagine you are combing snarls out of the tiny muscles along your jawbone in front of your ears. Breathe into the bottom of your lungs as if you were filling a water pitcher- filling the bottom first, then the middle, then the top. Listen for the quiet voice within. Not the yappy, complaining voice of ego. Listen for the still, small voice within your wisdom. Tell your inner wisdom, "I'm here. I'm listening."
Create space to hear your own wisdom.
Your body will communicate your own special, unique language of symbols, mood swings, aches, pains, itches, pressures, pinches, movements, and flow. It's trying to get your attention. Are you listening?
If you'd like a safe space to practice listening to your body and heart wisdom, please join us for the next class in the Jazz Living series, "Trust Your Body Wisdom: Improve Your Relationship With Yourself."
Register here: https://bit.ly/LeahSkurdal-BodyWisdom
I would love to connect and learn about your holiday traditions or cheer on your overcoming sugar addiction journey. You can reach out through my WU profile and set up a chat.
Connect with Leah on The Wellness Universe.
---
All information, content, and material are for informational purposes only and are not intended to serve as a substitute for the consultation, diagnosis, and/or medical treatment of a qualified physician or healthcare provider. The information supplied through or on this page, or by any representative or agent of The Wellness Universe, is for informational purposes only and does not constitute medical, legal, or other professional advice. Health-related information provided through this website is not a substitute for medical advice and should not be used to diagnose or treat health problems or to prescribe any medical devices or other remedies. The Wellness Universe reserves the right to remove, edit, move or close any content item for any reason, including, but not limited to, comments that are in violation of the laws and regulations formed pursuant to the Federal Food, Drug, and Cosmetic Act. None of the posts and articles on The Wellness Universe page may be reprinted without express written permission.
---
The Wellness Universe introduces you to Gayle Nowak Visibility Sage and Soul Session Guide in partnership with Wellness for All programming bringing you Unmask Your Magic, Soul Sessions: Healing and Clearing to Achieve Success.
Catch the recorded session(s) and be sure to join the next LIVE class! 
Register today: https://bit.ly/UnmaskYourMagic
---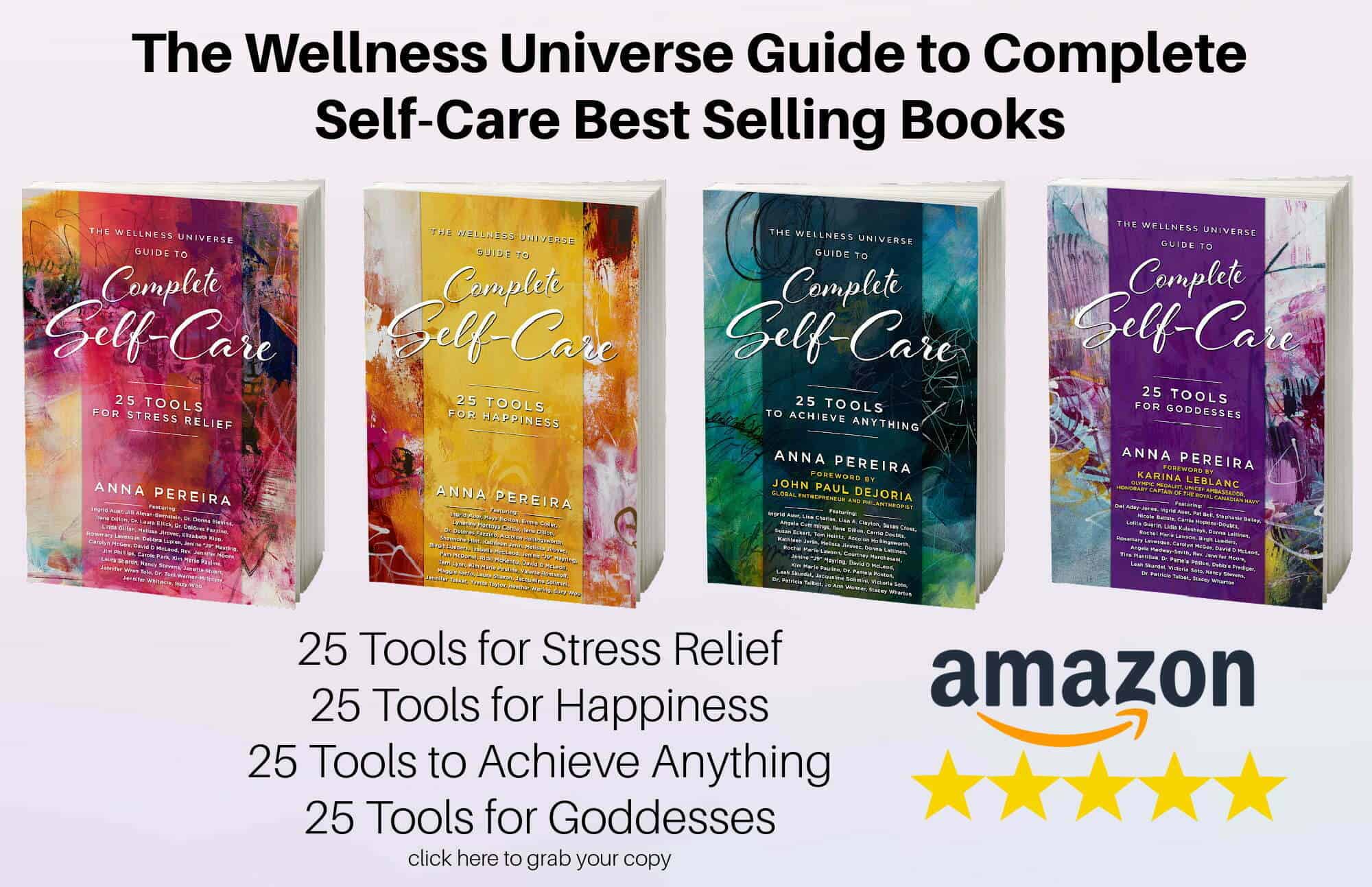 With over 250 independent reviews see how our self-care books are helping thousands of people around the world. Digital and paperback books are available now.
---

 Connect to the people that help you live your best life: The Wellness Universe
Leah Skurdal guides people to up-level their stress resilience to improve relationships. Leah shares intuitive insights in private Energy Healing to address the roots of disharmony. As an inspirational speaker and published author, Leah offers lively classes, experiential workshops, and keynotes.