At this time of the year, many countries celebrate some type of Thanksgiving. From Canada and Japan to the UK and Germany, the value of community, gratitude, and the fall harvest are cultural aspects worthy of being officially recognized. The Akashic Masters have shared with me that there is another type of gratitude that most of us don't practice. And it's a requirement if you want to live the life you came here for.
Focus of gratitude
For decades now, we've been hearing about the importance of gratitude. How it can help us transition from negativity. How it changes our neurochemicals. How it shifts our focus to feeling good. While most of this can be true and often beneficial, the spotlight for gratitude has mostly been on what we "have." Whether it be family, friends, a safe home, or money in the bank.
There's nothing wrong with feeling grateful for what you have in your life. But in the list of what you're grateful for, have you ever stopped to add yourself to the list?
Time for a new perspective
Rachel had been a client for several years when she reached out to me, frustrated about how she felt about her life. There wasn't anything specific – she enjoyed her job, loved her husband, and adored her kids. "It's just this general sense of unhappiness," she confessed. "With the life I have, I almost feel guilty about it."
She went on to share that she wrote in a gratitude journal every day and that even on the days when she was feeling really down, she found things to be grateful for. "Mostly things I take for granted," she admitted. "A working car. Food in the refrigerator. Toothpaste. I get down to the minutiae hoping that digging deeper into gratitude will help me not feel this way."
The Akashic Records come through again
She told me she hoped a new exploration of her Akashic Records would shed some light on how she was feeling. "I've tried therapy, a dozen self-help books, and going back to church," she laughed. "I even started taking a painting class. But nothing has moved me out of this place emotionally."
After creating an intention and opening her Akashic Records, it was clear we were in for a bit of a ride. Several lives were shown to us, and they all had the same theme.
In her first life, Rachel was a nurse in an orphanage. War had left many children without parents, and we were shown scenes of Rachel performing acts of kindness above and beyond her responsibilities. She made sweet treats for the children on her ward and asked her husband, a carpenter, to carve trucks and dolls out of scrap wood.
Then, she added her own touches by gluing yarn on the heads of the dolls or painting the fire trucks red. The expressions on the children's faces when they were presented with these gifts brought tears to both of us.
Next, we saw Rachel as a caregiver for her elderly mother. They hadn't had the best relationship, but Rachel was able to see through her mother's bravado and offer her kindness and compassion. She was there with her to the end, holding her hand as she left this plane.
Finally, we saw her as a farmer who worked tirelessly in the fields to make sure his wife and family had what they needed. He was up before dawn and rarely home for dinner before the sun set. He was a bit curmudgeonly, probably because he was exhausted, but it was clear that everything he did was for his family.
Recognition is key
When we were finished, Rachel immediately began talking about what an amazing person she was in each of the lives we were shown in her Akashic Records. "I really stepped up to the plate," she said. "I was able to manage my ego and see what was really most important."
I asked her what else she learned from seeing her past lives. After some contemplation, she spoke. "I am amazing in this life! I work really hard to be a good mother, a good wife to my husband, and a dedicated employee. I've never given myself the credit."
We discussed how important it is to find a way to appreciate ourselves. "We really don't do that, do we?" Rachel asked. "We just go along with the program and consider it to be normal, when the truth is I have done so much to nurture my kids, show my husband what he means to me and make sure the clients I deal with have what they need. It's time I appreciate myself."
She wrote to me a few months later to let me know she'd focused her energy on being grateful, not only for herself but for the work she's done to be the person she is. "This small shift has made an enormous difference in my life," she said. "I can't explain it. But it really has changed everything."
Gratitude can be such a healing emotion. When we remember to include ourselves in the equation, it becomes even more powerful. And exploring your Akashic Records can help you to recognize just how amazing you are so you can place some of that appreciation in your own direction.
Connect with Lisa on The Wellness Universe.
---
All information, content, and material are for informational purposes only and are not intended to serve as a substitute for the consultation, diagnosis, and/or medical treatment of a qualified physician or healthcare provider. The information supplied through or on this page, or by any representative or agent of The Wellness Universe, is for informational purposes only and does not constitute medical, legal, or other professional advice. Health-related information provided through this website is not a substitute for medical advice and should not be used to diagnose or treat health problems or to prescribe any medical devices or other remedies. The Wellness Universe reserves the right to remove, edit, move or close any content item for any reason, including, but not limited to, comments that are in violation of the laws and regulations formed pursuant to the Federal Food, Drug, and Cosmetic Act. None of the posts and articles on The Wellness Universe page may be reprinted without express written permission.
---
The Wellness Universe welcomes you to our Mid-Week Reset Meditation led by Leah Skurdal, Intuitive Wellness Guide.
Our group meditation is live every 1st and 3rd Wednesday. Sign up here: 
https://bit.ly/WUMidWeekMeditation
---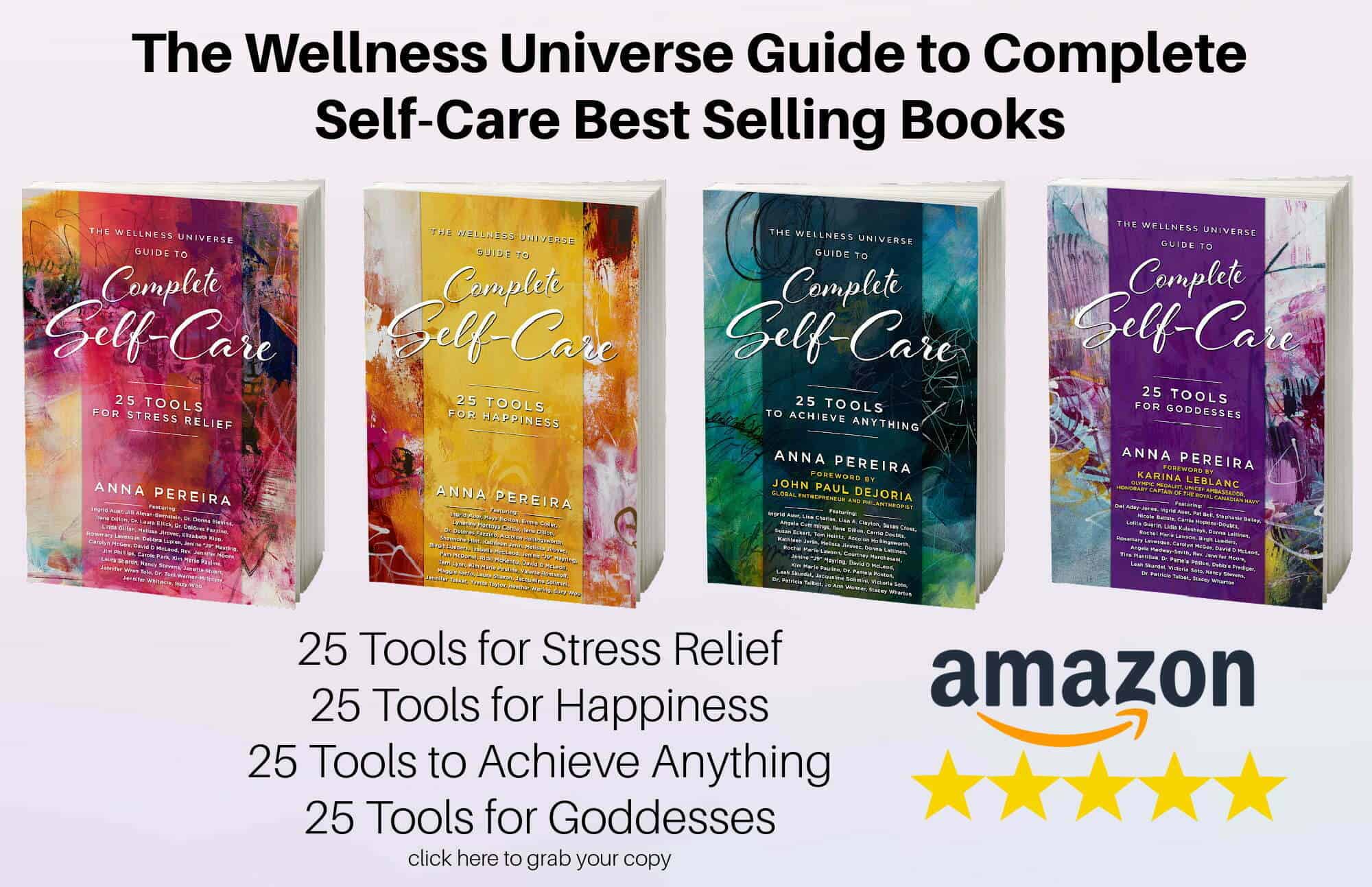 With over 250 independent reviews see how our self-care books are helping thousands of people around the world. Digital and paperback books are available now.
---
Self-development, self-care, and inspirational classes and sessions by Wellness Universe World Changer instructors who support your total well-being.
 Visit The Wellness Universe Lounge today!
---
The Wellness Universe is here to serve your best well-being. If you are experiencing anxiety, grief, overwhelm, guilt, anger, or seeking ways to cope and get help for stress, relationships, parenting, or any other issue during this challenging time, we have wonderful resources for you to connect with. Our WU Best Help members are offering reduced rates, sliding scale payment options, and even pro-bono sessions. WU Best Help
---
Lisa Barnett is the founder of the Akashic Knowing School of Wisdom where thousands of students across the globe have learned how to access their personal Soul wisdom and guidance. The best-selling author of From Questioning to Knowing: 73 Prayers to Transform Your Life, and The Infinite Wisdom of the Akashic Records, Lisa offers tools created from two decades of spiritual healing that will empower you to find greater fulfillment, happiness, abundance, and health. Download Lisa's Free Akashic Meditation at: www.AkashicKnowing.com and stay tuned for Lisa's Tedx talk Emotional Trauma Revisited.