When it comes to making new habits, you're no stranger to the process of setting goals for yourself.
Did you know that there's really only one thing you need to change in order to build a new habit and keep it?
It's a little something called your mindset, have you heard of it? Basically, it is the complete collection of thoughts, feelings, and beliefs that make up your personality, actions, and lifestyle. The things you hold to be true, are the things that your subconscious follows and directs your actions to do the same.
Your mindset is an incredibly important part of successfully building a habit and keeping it long-term. However, it often gets left out or not even mentioned at all which is why so many habits get lost on the way. Goal setting is awesome, but when it comes to building a new habit there's too much focus put on "the plan" to get there. The meal prepping, scheduling, time slotting, productivity apps, etc. all take front and center and your mindset gets left behind in the lurch.
This is not to say that being prepared and planning is a bad thing – quite the contrary – it is a part of the entire habit change process, but it's not the most important part. The reason why your mindset needs to be focused on is that it is responsible for the things that you do throughout the day. What you feel is important, you do. Anything that has a priority in your life, gets attention. The tasks you feel are no-brainers, get accomplished without a problem.
For instance, if you want to exercise more, read more, work more, work less, have more time with your friends, go to bed earlier, spend less time scrolling on social or stick to a meal plan, then you have to give up time doing something else. There's an action that has been filling in that time slot that you are now rededicating, and your mindset isn't always so sure it wants to give up. That's where you come in.
You have the power to retrain your mindset and decide what you find important and can actively choose to stick with your new habit instead of reverting back to the old one.
Think of it this way, you don't question brushing your teeth, do you? That's because your mind has been trained to see it as an important priority, so the habit comes naturally to you, you don't even question it. That is the mindset you want when making any change to your habits.
Remember, at one point you didn't know you needed to brush your teeth and now you do it without thinking. The same is true for whatever change you are making in your life. It may seem difficult or inconvenient in the beginning, but someday it will be as easy as brushing your teeth.
The easiest way to build a new habit is to change your mindset and remember why you want it in the first place. 
Instead of focusing on the work to get there, focus on the reward you're receiving and the great ways your lifestyle and health will benefit from it.
Remind yourself that when things get tough or you feel resistance and excuses kicking in, you are getting something so much better in return and that all your effort will absolutely be worth it. This is the perfect time for you to take that next step and set out to create the change you want in your life.
Did you know you can find help here? From personal to professional well-being, connect with someone who can guide you to a happier, healthier, and whole life! Become a WU Friend today!
If you provide support or products that make the world a better place and help humanity live in health, happiness, and wholeness, join us as a WU World-Changer.
– The Wellness Universe
*Originally published on March 1, 2020.
---
All information, content, and material are for informational purposes only and are not intended to serve as a substitute for the consultation, diagnosis, and/or medical treatment of a qualified physician or healthcare provider. The information supplied through or on this page, or by any representative or agent of The Wellness Universe, is for informational purposes only and does not constitute medical, legal, or other professional advice. Health-related information provided through this website is not a substitute for medical advice and should not be used to diagnose or treat health problems or to prescribe any medical devices or other remedies. The Wellness Universe reserves the right to remove, edit, move or close any content item for any reason, including, but not limited to, comments that are in violation of the laws and regulations formed pursuant to the Federal Food, Drug, and Cosmetic Act. None of the posts and articles on The Wellness Universe page may be reprinted without express written permission.
---
 The Wellness Universe presents David McLeod, Life Mastery Expert Leader guiding you through Grateful at Last! A Guided Tour to Life's Greatest Gift.
Catch the recorded session(s) and be sure to join the next LIVE class! 
Register today: https://bit.ly/3KXJGdK
---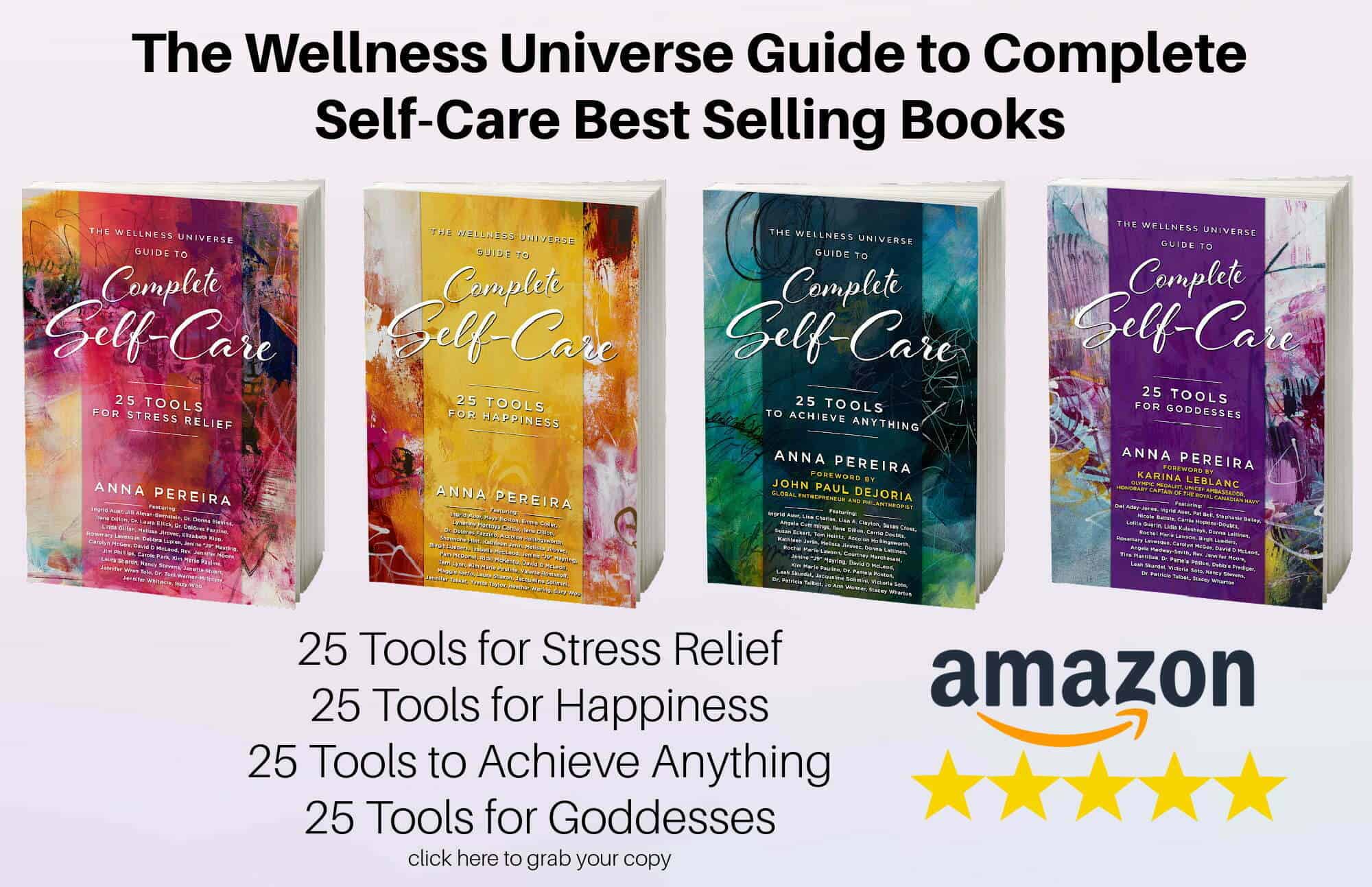 With over 250 independent reviews see how our self-care books are helping thousands of people around the world. Digital and paperback books are available now.
---
Self-development, self-care, and inspirational classes and sessions by Wellness Universe World Changer instructors who support your total well-being.
 Visit The Wellness Universe Lounge today!
---
The Wellness Universe is here to serve your best well-being. If you are experiencing anxiety, grief, overwhelm, guilt, anger, or seeking ways to cope and get help for stress, relationships, parenting, or any other issue during this challenging time, we have wonderful resources for you to connect with. Our WU Best Help members are offering reduced rates, sliding scale payment options, and even pro-bono sessions. WU Best Help
The Wellness Universe is your resource for health, wellness, well-being, and transformation. We serve and support professionals who make the world a better place and individuals and groups who seek their best life.
A woman owned company; having the vision in 2013, Anna Pereira launched the first directory in 2015 bringing together a community of members making the world a better place to be found by those seeking their best life. The Wellness Universe has grown since then to be a one-stop shop for total wellness support! We are a vetted community, online directory, book publisher, resource center, event producer, content platform, and so much more, supporting whole-health and well-being on a global scale.
The Wellness Universe is a home that connects industry professionals in the health, wellness, and well-being fields to seekers of total well-being. WU provides our WU World-Changer members with peer support, Wellness Universe produced events (live and online), projects, visibility, business mentoring, and community. Through The Wellness Universe our WU World-Changer members serve WU Friends, seekers of health, wellness and transformation, with coaching, workshops, content and more.
The Wellness Universe provides individuals and groups seeking their best lives with access to our members, wellness content, educational resources, and guidance in all areas of wellness to transform visions of how they want to live life into the life they experience.
Through the directory, WU Featured Blog, SoulTreat wellness retreat, Self-Care Books, group well-being programs, and online learning center, The Lounge, The Wellness Universe provides many avenues to support whole health, mind, body, spirit and planet.
Join us today! Wellness Professional or Seeker of Your Best Life