About six months ago I fell on my left knee and felt a pop. My knee proceeded to swell up and was very painful, with a nice big baker's cyst behind my knee. As an exercise professional, I know that some knee injuries will heal, so I went gently, and within a few months I had my strength and range of motion back, but still had a lot of pain.
Indeed, I had a "parrot beak" meniscus tear, which is very painful, and immediately scheduled surgery. At my two-week post-op check up my surgeon was amazed at how well I was doing, especially on the subway stairs and with my range of motion, and gave me his rehab protocol so I could avoid physical therapy.
When I saw him for my 6-week check, he was amazed and pleased. I was cleared and I'm good to go! I can kneel, squat, jump, skip, and do stairs without holding on. I'm a happy camper!
What made the difference for me? Pilates before, during, and after.
Here are my top five reasons why I love Pilates.
Pilates Works
Pilates, whether full form or modified, always helps me and my clients feel and function better. We get stronger, more mobile, and stand taller. We even recover from knee surgery in six weeks without physical therapy.
Even if you need surgery, Pilates will help you stay strong, mobile, and as balanced as possible before and after.
You Can Do Pilates Anywhere
Yes, having a full studio with all the apparatus is lovely, but it's not necessary. Pilates Mat is very effective, especially if you add a few props – magic circle, bands or Tye4®, a roller, and some hand weights. There are over 30 exercises in the classical Pilates mat sequence, which can also be modified and varied. There's a lot to choose from.
Pilates Can Be Modified for Everyone
Seriously, I haven't met a human yet who can't do some form of Pilates. I've taught people with Parkinson's disease, MS, muscular dystrophy, osteoporosis, spinal cord injury, and disc herniations, among others. You can do Pilates in any position, including sitting, standing against a wall, and lying down.
Pilates Is Effective Cross-Training
The Pilates method will help you do things better, whether you play pro sports, weekend golf, or just want to carry your grandchildren and your groceries.
Pilates Is Efficient
I get an effective workout in under thirty minutes a day. Yes, between dog walks and life, I do get other movements. But I truly only dedicate about half an hour to my morning exercise. Sometimes I take longer, but very rarely.
Most Pilates classes at a gym or studio are 45-60 minutes, but you can find shorter workouts that are easy to fit into your life. My online Strong Bones Pilates classes, for example, are just 30-45 minutes.
If you've never tried Pilates, I encourage you to check it out. There are some great free Pilates resources on YouTube, as well as my pay-what-you-can Wellness For All course, Exercise for Bone Health, Strength, and Mobility.
Connect with Lynda on The Wellness Universe.
---
All information, content, and material are for informational purposes only and are not intended to serve as a substitute for the consultation, diagnosis, and/or medical treatment of a qualified physician or healthcare provider. The information supplied through or on this page, or by any representative or agent of The Wellness Universe, is for informational purposes only and does not constitute medical, legal, or other professional advice. Health-related information provided through this website is not a substitute for medical advice and should not be used to diagnose or treat health problems or to prescribe any medical devices or other remedies. The Wellness Universe reserves the right to remove, edit, move, or close any content item for any reason, including, but not limited to, comments that are in violation of the laws and regulations formed pursuant to the Federal Food, Drug, and Cosmetic Act. None of the posts and articles on The Wellness Universe page may be reprinted without express written permission.
---
The Wellness Universe presents Carol Pilkington, a Self-development Expert Leader guiding you through a NEW season of Creating Joyful Relationships 6-month series that will help you to enjoy fulfilling relationships.
Catch the recorded session(s) and be sure to join the next LIVE class! 
Register today https://bit.ly/CreatingJoyfulRelationships
---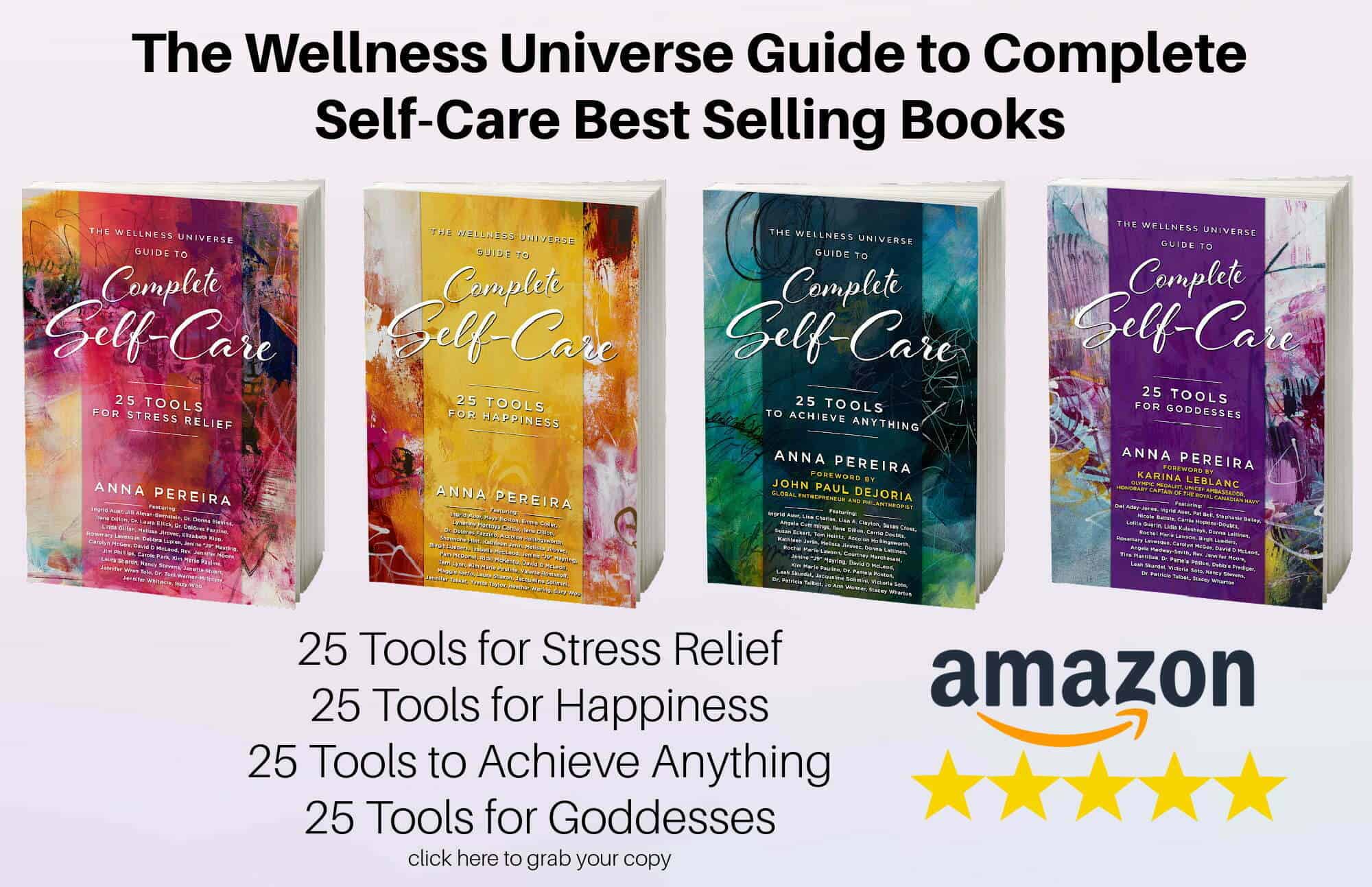 With over 250 independent reviews see how our self-care books are helping thousands of people around the world. Digital and paperback books are available now.
---

Connect to the people that help you live your best life: The Wellness Universe
For over 33 years, Lynda Lippin's clients (including Donna Karan, Laurie Anderson, and Joe Walsh) have trusted her to help them get stronger and function better, with less pain. In fact, former Financial Times travel editor Rahul Jacob says that Lynda is the best Pilates teacher and personal trainer he's ever worked with. Currently, Lynda is the CEO of 
Lynda Lippin Pilates
, LLC, where she helps women over 50 increase their bone density, and eliminate chronic pain through her online 
Strong Bones program
, 
Strong Bones classes
, and private sessions. She also serves Pilates Teachers through the 
Pilates Teacher Mastermind®
, a business accelerator and continuing education program.