If you follow trends in women's health, then you have seen the term "Wellness" floating around the news. In the interest of improving wellness, many physicians and physical therapists are sending women to Pilates, especially women in midlife.
Why? Because they know that Pilates offers some gentle and effective ways of stabilizing the torso and encouraging healthy movement at every joint.
If your doctor sends you to Pilates, you'll make it easier for you and your instructor if you find out exactly why they are sending you, and what you can and cannot do movement-wise. Not sure what to ask? Check out this episode of The Pilates Goddess Podcast – So, Your Doctor Sent You To Pilates.
While Pilates does require modification for chronic pain, strengthening after injury or surgery, and osteoporosis, the Pilates system does a great job of keeping a body balanced, strong, and appropriately mobile. Here are five ways that Pilates will help you:
Great Posture
Instead of having to force your way into "standing up straight," you'll start to naturally stand taller. As the Pilates work strengthens your whole body and improves your breathing, by default you'll have better posture without even thinking about it!
I've had clients "complain" that they had to have their clothes tailored due to standing up taller. I always answer, "This should be your biggest problem in life!"
More Strength
Pilates is often portrayed as more flexibility-oriented, but that's false. Pilates is a strength-training system where you work first on stability and then mobility.
Because so much of the strength is in the core Powerhouse, it becomes useful everywhere. I have clients who now are able to move furniture without hurting themselves.
Improved Bone Density
Pilates must be modified for people with osteoporosis (low bone density) but know that this modified Pilates is extremely effective for building bone. One of my clients, who is 77, started with me online after her osteoporosis diagnosis two years ago. Her most recent bone density scan showed improved bone strength!
Unmodified Pilates can actually increase your risk of compression fractures in your thoracic and lumbar vertebrae (ribs and lower back), so make sure your teacher knows how to modify it!
Learn more about this in my Wellness for All course, Exercise for Bone Health, Strength, and Mobility.
Better Mobility
Pilates helps to improve mobility of every single joint, including those in your hands and feet. Suddenly my clients find themselves being able to pick things up off the floor, get the golf ball from the cup, or grab something from the top shelf in the kitchen.
I just had a client tell me that Pilates makes her feel like the post-oil Tin Man from The Wizard of Oz. Another client used to say that she "crawled in and leaped out" from Pilates.
Less Pain
I personally have used Pilates to manage pain from endometriosis, back injuries, neck vertebral deterioration, and many accidents. There is always some Pilates I can do, and it always works. I see the same in my clients, including women with fibromyalgia, MS, and arthritis.
Basically, Pilates offers great cross-training for the rest of your life! Anything you want to do; Pilates will help you get there. Just remember to let your instructor know what your limitations are. A good teacher can still work you hard and work around your issues.
Connect with Lynda on The Wellness Universe.
---
All information, content, and material are for informational purposes only and are not intended to serve as a substitute for the consultation, diagnosis, and/or medical treatment of a qualified physician or healthcare provider. The information supplied through or on this page, or by any representative or agent of The Wellness Universe, is for informational purposes only and does not constitute medical, legal, or other professional advice. Health-related information provided through this website is not a substitute for medical advice and should not be used to diagnose or treat health problems or to prescribe any medical devices or other remedies. The Wellness Universe reserves the right to remove, edit, move or close any content item for any reason, including, but not limited to, comments that are in violation of the laws and regulations formed pursuant to the Federal Food, Drug, and Cosmetic Act. None of the posts and articles on The Wellness Universe page may be reprinted without express written permission.
---
Carolyn McGee, Sacred Haven Living Expert, Intuition Coach, and Teacher in partnership with The Wellness Universe, Wellness for All programming, guides us through a transformational 12-session course Sacred Haven Living: The 12 Keys to Connection for Every Relationship.  
Catch the recorded sessions and be sure to join the next LIVE class! 
Register today:  https://bit.ly/SacredHavenLiving
---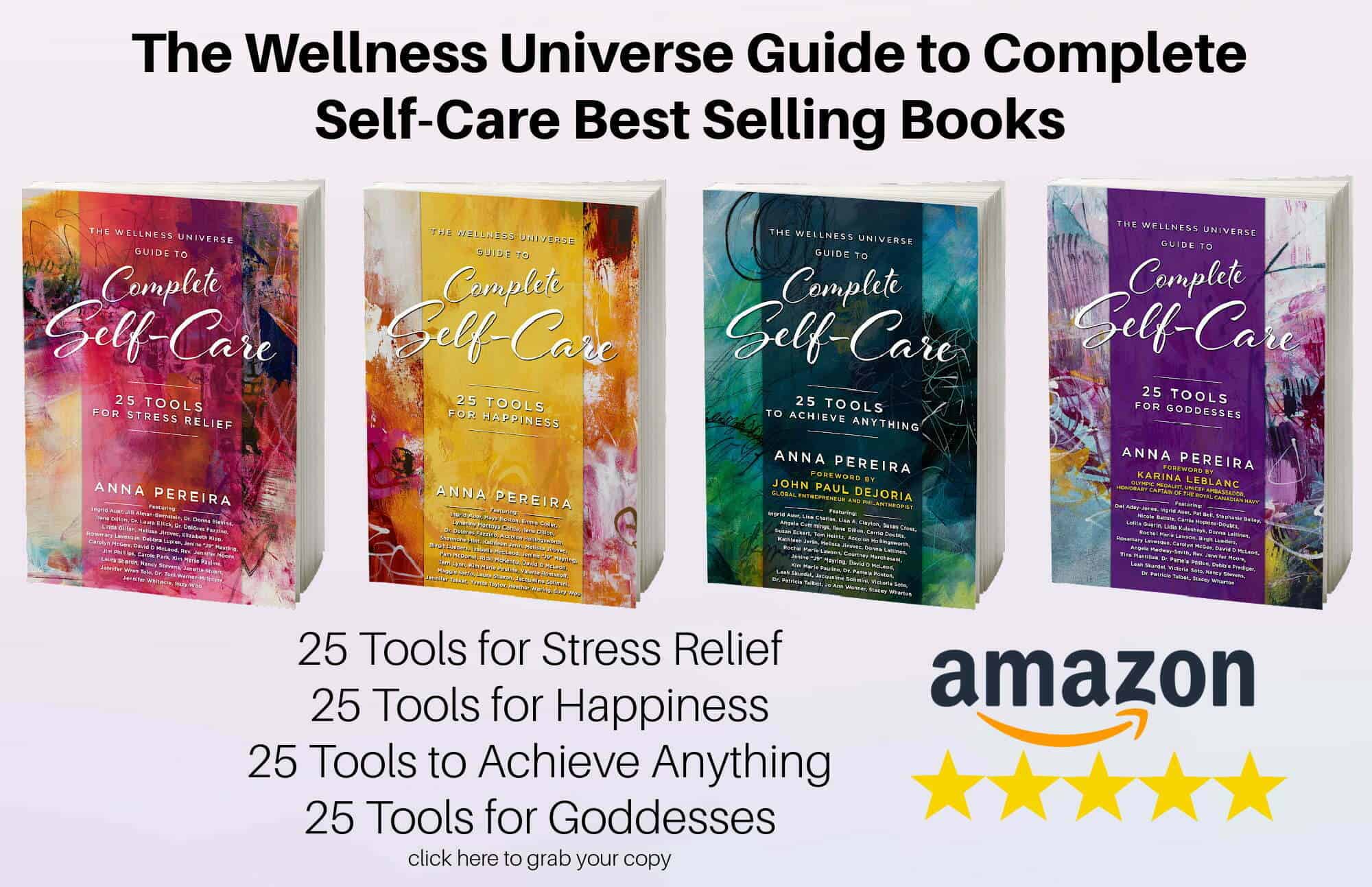 With over 250 independent reviews see how our self-care books are helping thousands of people around the world. Digital and paperback books are available now.
---
Self-development, self-care, and inspirational classes and sessions by Wellness Universe World Changer instructors who support your total well-being.
 Visit The Wellness Universe Lounge today!
---
The Wellness Universe is here to serve your best well-being. If you are experiencing anxiety, grief, overwhelm, guilt, anger, or seeking ways to cope and get help for stress, relationships, parenting, or any other issue during this challenging time, we have wonderful resources for you to connect with. Our WU Best Help members are offering reduced rates, sliding scale payment options, and even pro-bono sessions. WU Best Help
For over 33 years, Lynda Lippin's clients (including Donna Karan, Laurie Anderson, and Joe Walsh) have trusted her to help them get stronger and function better, with less pain. In fact, former Financial Times travel editor Rahul Jacob says that Lynda is the best Pilates teacher and personal trainer he's ever worked with. Currently, Lynda is the CEO of 
Lynda Lippin Pilates
, LLC, where she helps women over 50 increase their bone density, and eliminate chronic pain through her online 
Strong Bones program
, 
Strong Bones classes
, and private sessions. She also serves Pilates Teachers through the 
Pilates Teacher Mastermind®
, a business accelerator and continuing education program.