Since I'm a Pilates and Fitness professional, most people I meet are surprised to hear about my general aversion to exercise. Yes, you heard that right – it's more in my nature to curl up on the couch and read than it is to move!
How did I get into movement as a career? Partially because I discovered how much better I felt and functioned when I took a little bit of time in my day to exercise. Whether lifting weights, doing Pilates, walking, doing intervals and cardio, or even a little stretching, I can feel a very direct connection between the time I spend in my home gym area (aka my living room) or a studio, and how I feel and perform.
This was true when I was 20 and is still the case at 56.
If you're waiting to exercise, here are some reasons you may be telling yourself, and my responses.
1. I'm weak or frail
There's a particular client who takes my Strong Bones community classes online, who is quite thin and "frail," and has osteoporosis with a spine compression fracture. It's been over a year together, and she does everything. Squats, deadlifts, planks, push-ups, single-leg bridges…. all the things!
She doesn't only feel stronger and better, she's clearly able to do things now that she couldn't do last year. And she feels more competent when she's gardening, grocery shopping, or playing with her grandkids.
The only way to become stronger is by exercising. If you're weak, exercise will make you stronger, even if you start slowly and gently.
2. I have arthritis or other chronic pain
As we age, our body does start to break down with a much slower recovery. I personally have a lot of arthritis in my hips, knees, and spine, which does cause some pain and inflammation.
However, I have pain and inflammation whether I exercise or not. When I don't exercise, I get weaker, moving gets harder, and my joints hurt. When I exercise, my joints get a little movement and lubrication, and my muscles get stronger to help support my joints through movements.
Back pain? Strengthening your back and abdominal muscles will help you. Knee or hip pain? Again, strengthening your legs, glutes, back, and abs will help with movement and strength. Neck pain? Same!
While exercise might make you sore for a day or two, it should help lessen inflammation, help you move easier, and can ultimately slow joint degeneration.
3. I'm too stiff
Moving more will help stiffness and tightness anywhere in your body. Once you have some strength, you can then work a bit on flexibility and mobility.
Tight muscles are often weak muscles and making them stronger will help them loosen up (I know, it sounds odd, but it's true). As your body gets stronger, your muscles will start to work together in a better way, and you'll be able to move in ways that may be unavailable to you right now.
If you'd like to start exercising right now, I invite you to check out my online Strong Bones Pilates Studio, where I offer safe and effective osteoporosis-friendly classes, programs, and private training to help you get stronger faster.
Connect with Lynda on The Wellness Universe.
---
All information, content, and material are for informational purposes only and are not intended to serve as a substitute for the consultation, diagnosis, and/or medical treatment of a qualified physician or healthcare provider. The information supplied through or on this page, or by any representative or agent of The Wellness Universe, is for informational purposes only and does not constitute medical, legal, or other professional advice. Health-related information provided through this website is not a substitute for medical advice and should not be used to diagnose or treat health problems or to prescribe any medical devices or other remedies. The Wellness Universe reserves the right to remove, edit, move, or close any content item for any reason, including, but not limited to, comments that are in violation of the laws and regulations formed pursuant to the Federal Food, Drug, and Cosmetic Act. None of the posts and articles on The Wellness Universe page may be reprinted without express written permission.
---
---
The Wellness Universe welcomes Marisa Ferrera, Women's Empowerment Coach & Mentor/Connection Practice Certified Coach and Trainer in partnership with Wellness for All programming with her 12-session course, based on her book of the same name, Magnify Your Magnificence, Your Pathway to the Life & Relationships You Truly Desire.
Catch the recorded session(s) and be sure to join the next LIVE class! 
Register today:https://bit.ly/MagnifyYourMagnificence
---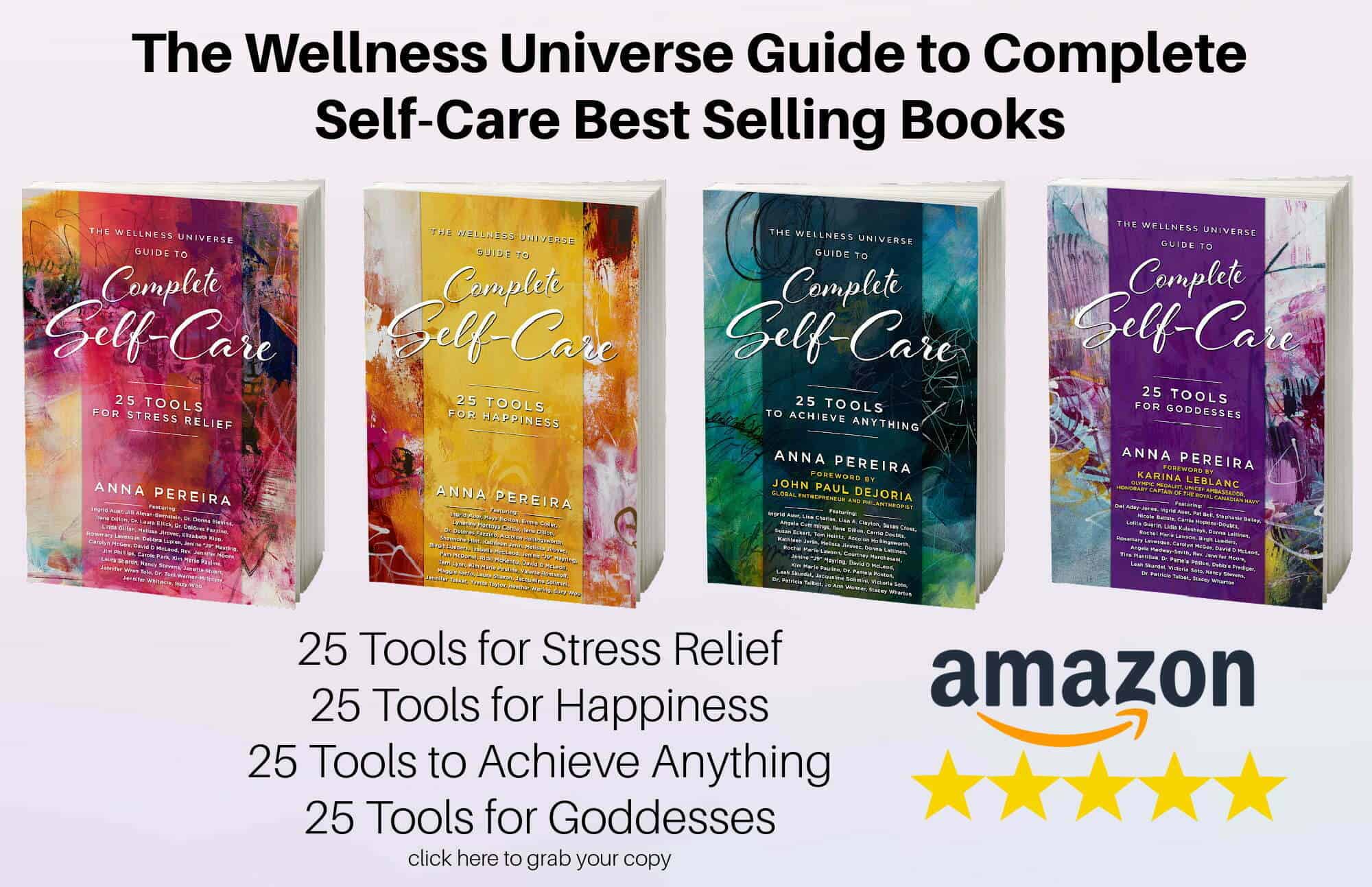 With over 250 independent reviews see how our self-care books are helping thousands of people around the world. Digital and paperback books are available now.
---

Connect to the people that help you live your best life: The Wellness Universe
For over 33 years, Lynda Lippin's clients (including Donna Karan, Laurie Anderson, and Joe Walsh) have trusted her to help them get stronger and function better, with less pain. In fact, former Financial Times travel editor Rahul Jacob says that Lynda is the best Pilates teacher and personal trainer he's ever worked with. Currently, Lynda is the CEO of 
Lynda Lippin Pilates
, LLC, where she helps women over 50 increase their bone density, and eliminate chronic pain through her online 
Strong Bones program
, 
Strong Bones classes
, and private sessions. She also serves Pilates Teachers through the 
Pilates Teacher Mastermind®
, a business accelerator and continuing education program.