Change can feel exhilarating. Change can feel stressful. Bringing our best self into a changing environment enhances our resilience. When we feel centered, we can respond to change from our authentic inner being.
A recent change in my life has thrown me into a state of recalibration. My meditation teacher of 30 years died suddenly. I am profoundly grateful for how his work changed my life. His legacy lives on in a vast library of consciousness-expanding material. But the landscape of my identity has suddenly changed. Who am I in the new context? How do I continue my spiritual growth and remain in integrity with the wisdom I've gained? I'm choosing to maintain my high vibration through my meditation practice. I am allowing the next phase of my spiritual development to unfold with grace, ease, and flow.
Change, Loss, and Grief
We experience and grieve many types of change and loss. The loss of a loved one, pet, job, career, home, friendship, or a child growing up.
I've experienced grief in different life situations. After my exciting Peace Corps experience, I grieved the loss of my Peace Corps home, friends, and identity. I referred to myself as an RPCV – Returned Peace Corps Volunteer. When I got happily married, I grieved the loss of my identity as a single person. I grieved the passage of my babies turning into toddlers, to preschoolers, big kids, preteens, teenagers, and young adults. Each changing life phase entailed both a celebration and a loss.
Some changes feel only like a sad loss. When my father died, I was surprised by the profound empty feeling in my gut that I now call grief. When I saw my father's name on the store clerk's name tag, my gut tightened, and I burst into tears. When I observed my friend's father sitting in the particular way my father sat, I felt an empty ache in my gut. During my grief, I felt numb, confused, and empty.
Individual responses to grief and comfort vary. There isn't one right way to grieve what is no longer.
The experience of anticipatory grief anticipates an impending loss. Many of us are feeling deep grief over seemingly uncontrollable changes in our world. Climate, politics, and systems that value profit over people, to name a few. Sadness and grief over these changes are normal although often unexpressed.
Grief is part of the transformative journey of the human experience.
Grief flows through the human condition: anger, joy, worry, grief, fear. Grief is a painful emotion. How we handle grief affects our happiness.
How do we process and move through feelings of grief to become the next highest version of ourselves?
Grief is a process. We can apply Jazz Living principles to the process of grieving change.
Find your body RHYTHM. Be kind to your body. Attending to your body's needs for sleep, simple food, and exercise. Feel the flow of emotion moving through your body.
RECONNECT to your inner wisdom. Give yourself space to just BE.
Listen for your GROOVE. Listen to your inner wisdom. What do you need? Solitude, friendship, creativity, self-nourishment?
Share your VOICE. Cry, scream in the car with the windows rolled up, ask a friend for childcare, write in a journal.
COLLABORATE. Be with others. Share your loss with a group of people who relate to your loss. Help someone else through their loss.
Grief – The Art of Letting Go
In the Chinese philosophy of the five elements, grief is the emotion of the metal element. It is associated with letting go, the autumn time, the lungs, and the large intestine. Autumn is the time of letting go, turning inward, and conserving resources for the dark, still season. The body organs related to the metal element are the lungs and large intestine. The lungs let go of the breath. The large intestine lets go and eliminates waste. We need the process of letting go to be healthy.
I have first-hand experience of an unhealthy metal element. During the autumn after my father died, I developed a horrendous respiratory infection. I coughed until I could barely breathe. My heart broke open and I felt the depth of my heart and my resilience.
We can acknowledge grief. Breathe through it. Inhale. Exhale. Bit by bit we can chew, digest, and eliminate.
When we practice processing grief through our aligned body/emotions/mind/spirit we strengthen and develop our resilience.
Grief Warrior, widow, and mother of four, Rachel Vasquez guides people through loss to reclaim belief in themselves. Rachel tells her clients,
It's within your power to look at the blank slate and decide what to create next in your life. You have a brilliant and beautiful future ahead of you.
Here are two resources to help you feel centered and respond to change from your authentic self:
Navigating Change with Authenticity is a course for heart-centered leaders to stay aligned in body, emotions, mind, and spirit during inevitable change. Navigating Change with Authenticity offers a transformational journey for individual personal and spiritual development. It's also a community of heart-led leaders sharing their wisdom to weave a circle of strength and unity.
This 12-week container of online support meets August – October for six 75-minute LIVE sessions on Thursdays at 1pmCT/11amPT and a private online support group. Enroll today. Join live or watch recordings: https://bit.ly/Navigating-Change-with-Authenticity 
High Vibration Living: Leaders Bridging Inner & Outer Peace
LIVE Wednesday, August 23, 9:30-10:30amET
Living Beyond Grief
with Grief Warrior, Rachel Vasquez
https://bit.ly/HighVibrationLiving
We are altered by grief to make room for new growth. Spring will come again. For now, we breathe, we remember grief as part of the human experience. Change happens. Loss happens. We observe many animals grieving. Grief is part of our animal nature and part of the life cycle.
By processing grief, we can reclaim our resilience and reconnect to our authentic selves.
I would love to connect. Please reach out through my WU profile.
Connect with Leah on The Wellness Universe.
Resource
Grief Brings Us Home: Contemplations on the Metal Element. Twelve Rivers Medicine. Gillian Rose, MAcOM, LAc. https://www.twelveriversmedicine.com/blog/2017/grief-brings-us-home-contemplations-on-the-metal-element#
---
All information, content, and material are for informational purposes only and are not intended to serve as a substitute for the consultation, diagnosis, and/or medical treatment of a qualified physician or healthcare provider. The information supplied through or on this page, or by any representative or agent of The Wellness Universe, is for informational purposes only and does not constitute medical, legal, or other professional advice. Health-related information provided through this website is not a substitute for medical advice and should not be used to diagnose or treat health problems or to prescribe any medical devices or other remedies. The Wellness Universe reserves the right to remove, edit, move, or close any content item for any reason, including, but not limited to, comments that are in violation of the laws and regulations formed pursuant to the Federal Food, Drug, and Cosmetic Act. None of the posts and articles on The Wellness Universe page may be reprinted without express written permission.
---
---
The Wellness Universe welcomes Carole Park, Ling Chi Meditation Guide, in partnership with Wellness for All programming for: Ling Chi Healing Meditation.
Catch the recorded session(s) and be sure to join the next LIVE class! 
Register today:https://bit.ly/LingChiMeditation
---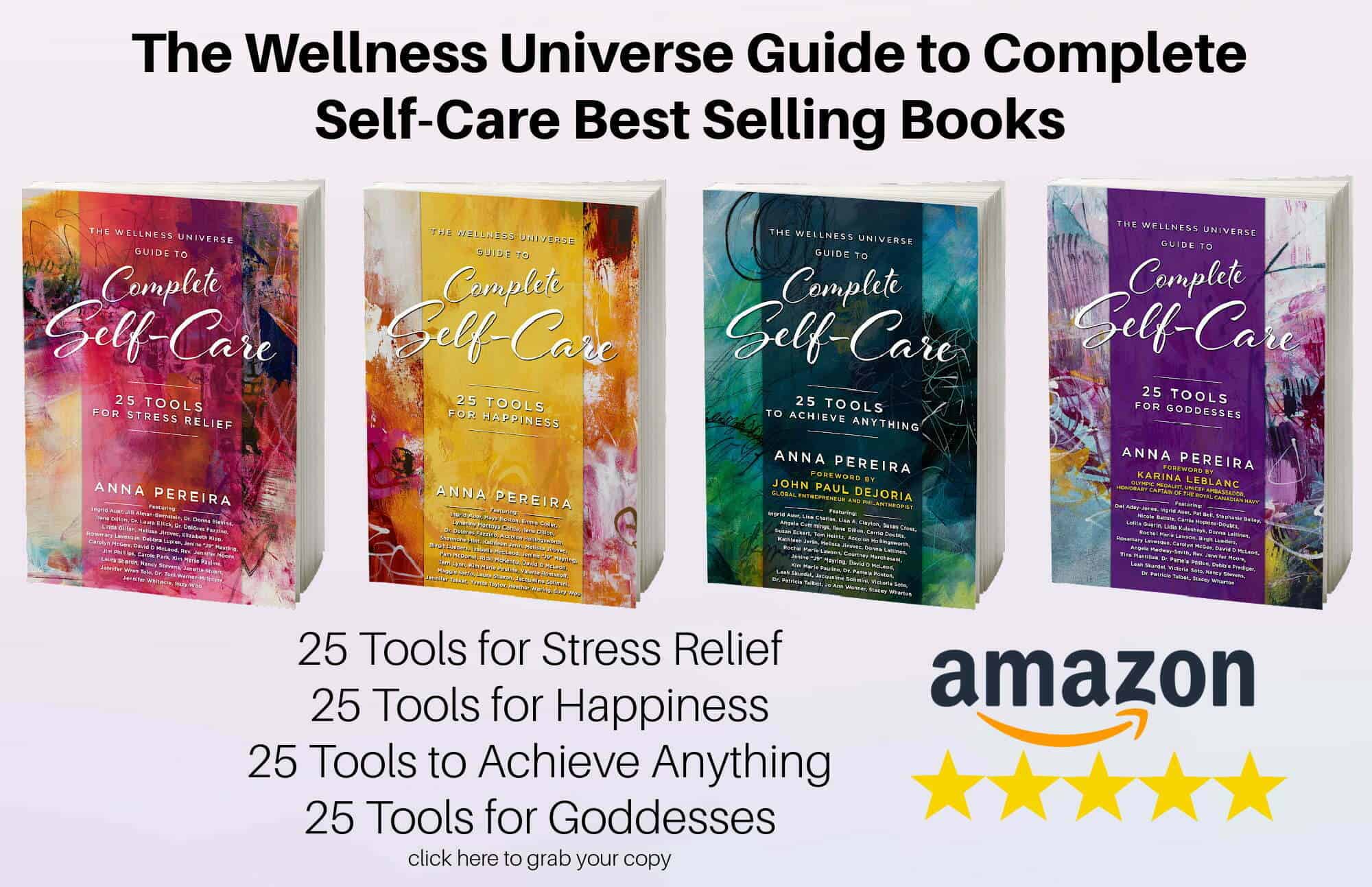 With over 250 independent reviews see how our self-care books are helping thousands of people around the world. Digital and paperback books are available now.
---

Connect to the people that help you live your best life: The Wellness Universe
Leah Skurdal guides people to up-level their stress resilience to improve relationships. Leah shares intuitive insights in private Energy Healing to address the roots of disharmony. As an inspirational speaker and published author, Leah offers lively classes, experiential workshops, and keynotes.