Why Balance Training Is Crucial
Balance training is important for people of all ages, but it is especially important for women over 50. As you age, your balance naturally declines. This is due to a number of factors, including decreased muscle mass, lower bone density, and changes in the nervous system. Further, women have a greater risk of falling than men.
A decline in balance will increase your risk of falls, which are a leading cause of injury and death among older adults. For women with lower bone density, falling often leads to fractures of the femur (leg/hip), wrist, ribs, and even compression fractures in the spine. Avoiding fractures and other injuries is crucial to continued, active living, as fractures can lead to chronic pain and a loss of independence.
Some scary statistics: Every year 35% of people over 65 report falling, and 65% of those who fall once, fall again within six months. Falls are the leading cause of death from injury in adults over 65, and 25% of seniors who fracture a hip from falling die within six months of the injury.
What Is Balance Training?
Balance training is exercise that can help to improve your balance and reduce your risk of falls. There are a number of different balance exercises that you can do, including:
Standing exercises like squats and deadlifts
Standing on one leg
Walking heel-to-toe
Pilates
Tai chi
Yoga
We can do these exercises at home, or at a gym or studio. As always, it's important to start slowly and gradually increase the difficulty of the exercises as you improve.
Some Tips for Balance Training
Balance training is an important part of staying healthy at any stage of life but is even more important for your ability to stay active as you age. It's all about fall prevention!
Wear comfortable shoes with good traction. If you're not wearing shoes, use grippy socks!
Stand in a safe place with plenty of room to move around. Falling into a counter or furniture can make things worse.
Start slowly and gradually increase the difficulty of the exercises as you improve.
If you have any health concerns, be sure to talk to your doctor before starting a balance training program.
Small Equipment for Balance Training
The Pilates magic circle is a small, light, simple, and extremely effective tool to target muscles in your abs, back, hips, thighs, and arms that are crucial for tone and stability. You can do work on the floor, as well as standing.
The Tye4® from PhysicalMind is a wearable resistance device that mimics the Pilates apparatus and costs just $75. It's lightweight, wearable, and connects to your hands and feet, offering assistance and resistance. This was created to assist balance!
Tubing with handles and a door anchor can be used to mimic spring resistance and an entire set costs about $25. If you've ever used a Pilates tower or springboard, these will allow you to do many of those exercises at home.
Joseph Pilates used weights when teaching his clients, and there are plenty of resistance exercises that are great for balance, so some 1-5# hand weights can be helpful as well. You can substitute full 16.9 oz water bottles (they each weigh 1 pound).
Not sure what to buy? Here's my list.
Additional Benefits
If you've never exercised (and most women haven't), I encourage you to try a session or group class with an experienced trainer, online or offline. Like with all exercise, you'll also experience these benefits from balance training (there are no downsides):
Increased strength
Improved coordination
Improved flexibility
Reduced stress
Improved mood
Increased energy levels
Improved sleep quality
Reduced risk of falls
Increased independence
Improved quality of life
This is what I discuss in my free, donation-based Wellness for All course, Exercise for Bone Health, Strength, & Mobility, which is now in its second round. Join now and you'll have access to the first round, where you'll find balance training workouts starting in week one!
Connect with Lynda on The Wellness Universe.
---
All information, content, and material are for informational purposes only and are not intended to serve as a substitute for the consultation, diagnosis, and/or medical treatment of a qualified physician or healthcare provider. The information supplied through or on this page, or by any representative or agent of The Wellness Universe, is for informational purposes only and does not constitute medical, legal, or other professional advice. Health-related information provided through this website is not a substitute for medical advice and should not be used to diagnose or treat health problems or to prescribe any medical devices or other remedies. The Wellness Universe reserves the right to remove, edit, move, or close any content item for any reason, including, but not limited to, comments that are in violation of the laws and regulations formed pursuant to the Federal Food, Drug, and Cosmetic Act. None of the posts and articles on The Wellness Universe page may be reprinted without express written permission.
---
Relax, unwind, and heal with sound in Food for Your Soul. The Wellness Universe invites you to join Sharon Carne, Director of Training and Program Development at the Sound Wellness Institute for this immersive monthly experience.
Catch the recorded session(s) and be sure to join the next LIVE class! 
Register today: https://bit.ly/FoodforYourSoul
---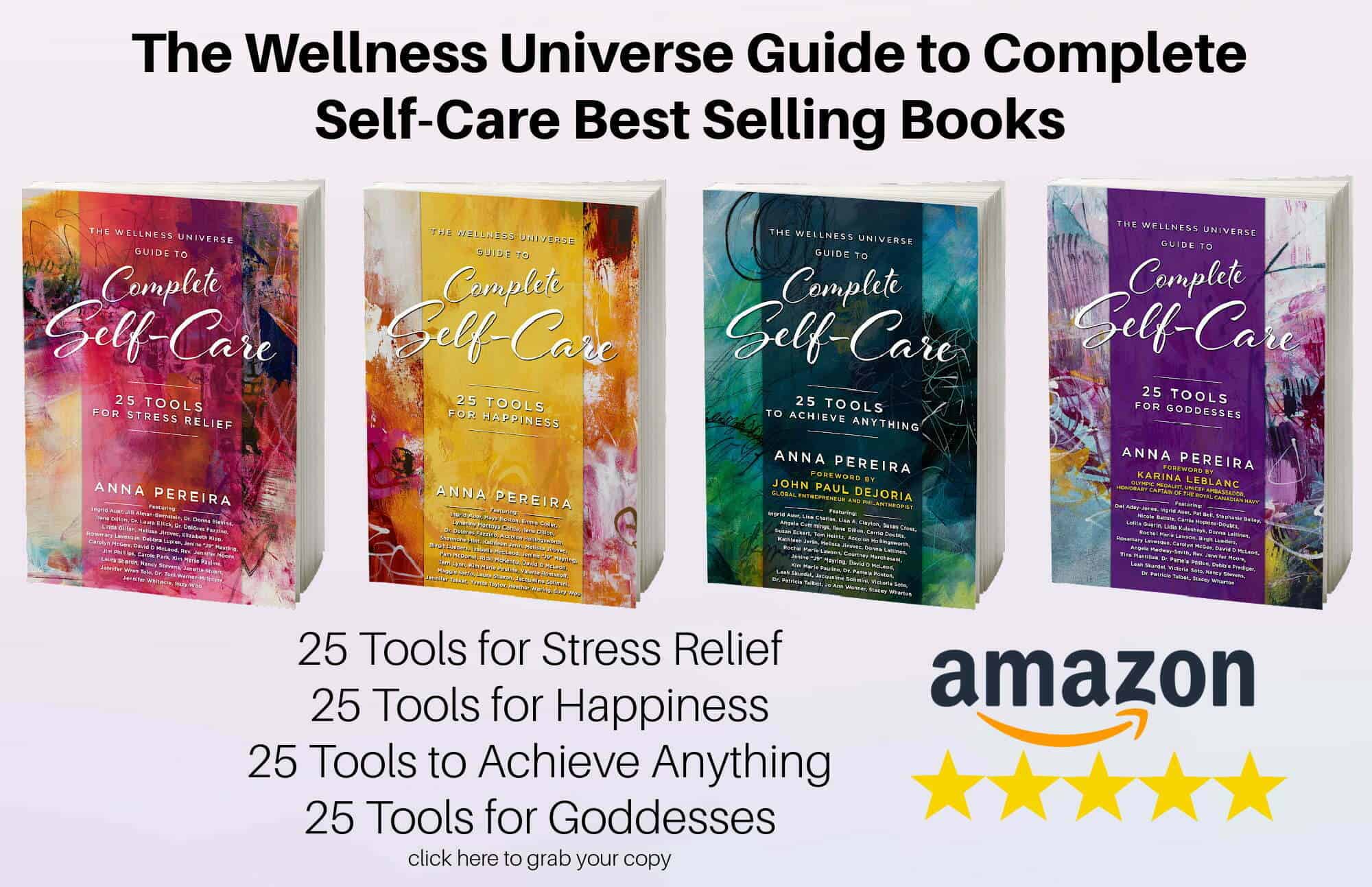 With over 250 independent reviews see how our self-care books are helping thousands of people around the world. Digital and paperback books are available now.
---

Connect to the people that help you live your best life: The Wellness Universe
For over 33 years, Lynda Lippin's clients (including Donna Karan, Laurie Anderson, and Joe Walsh) have trusted her to help them get stronger and function better, with less pain. In fact, former Financial Times travel editor Rahul Jacob says that Lynda is the best Pilates teacher and personal trainer he's ever worked with. Currently, Lynda is the CEO of 
Lynda Lippin Pilates
, LLC, where she helps women over 50 increase their bone density, and eliminate chronic pain through her online 
Strong Bones program
, 
Strong Bones classes
, and private sessions. She also serves Pilates Teachers through the 
Pilates Teacher Mastermind®
, a business accelerator and continuing education program.