Welcome to Life Mastery Soul Memos, Episode 33! Each month, WU World-Changer and Life Mastery Coach, David McLeod shares a new soul memo with you!
Episode 33, May 2023: The Thought Machine
Have you ever experienced incessant chaotic chatter in your mind? It happens to me occasionally—more frequently than I'd like to admit, actually—and it's something that seems to happen to almost everyone from time to time. It's almost like the screeching of chimpanzees at the zoo when they get themselves worked up over something, which is why we have the uncharitable term "monkey mind". Of course, at least the chimps settle down eventually; our ego-minds, on the other hand, seem more persistent in many ways.
If you pause long enough to examine some of the inner chatter, you'll probably notice references to all kinds of things that are going on in your life:
Berating yourself because the bills are not getting paid.
Fantasizing about a trip to Fiji.
Wondering how to help your kids who are struggling in school.
Missing out on a promotion you were expecting at work.
Hoping your lottery numbers come through this week.
Worrying about a budding relationship with a new boyfriend or girlfriend.
The list goes on and on. There's no end to the different ways the ego-mind can twist and turn all these ideas so that it's a constant onslaught of thoughts running every which way through your mental space. The ego-mind is very much like a machine in the way it becomes captivated and entranced by thoughts. The whole scenario is very distracting, and indeed, it can be downright crazy-making!
(Please watch the video for more!)
I invite you to try this for yourself the next time you are plagued by an overactive ego-mind. I think you'll find this to be an effective way to bring your "thought machine" under control.
Remember, friend, thoughts are irrepressible. They come and go like the ebb and flow of the wind or the river. You cannot stop them; they will have their moment in the limelight. But if you spend less time entertaining your thoughts, then you won't give them any more energy than they deserve, and they won't become uncontrollable in your mind. Observe your thoughts without attachment as often as you can, and you'll quickly find yourself being calmer and more centered.
Connect with David on The Wellness Universe.
---
All information, content, and material are for informational purposes only and are not intended to serve as a substitute for the consultation, diagnosis, and/or medical treatment of a qualified physician or healthcare provider. The information supplied through or on this page, or by any representative or agent of The Wellness Universe, is for informational purposes only and does not constitute medical, legal, or other professional advice. Health-related information provided through this website is not a substitute for medical advice and should not be used to diagnose or treat health problems or to prescribe any medical devices or other remedies. The Wellness Universe reserves the right to remove, edit, move, or close any content item for any reason, including, but not limited to, comments that are in violation of the laws and regulations formed pursuant to the Federal Food, Drug, and Cosmetic Act. None of the posts and articles on The Wellness Universe page may be reprinted without express written permission.
---
The Wellness Universe presents Elizabeth Kipp, Stress Management Specialist guiding you through The Way Through Chronic Pain: Tools to Reclaim Your Healing Power a 12-month program that will help you to heal from chronic pain. 
Catch the recorded session(s) and be sure to join the next LIVE class! 
Register today: https://bit.ly/3L
---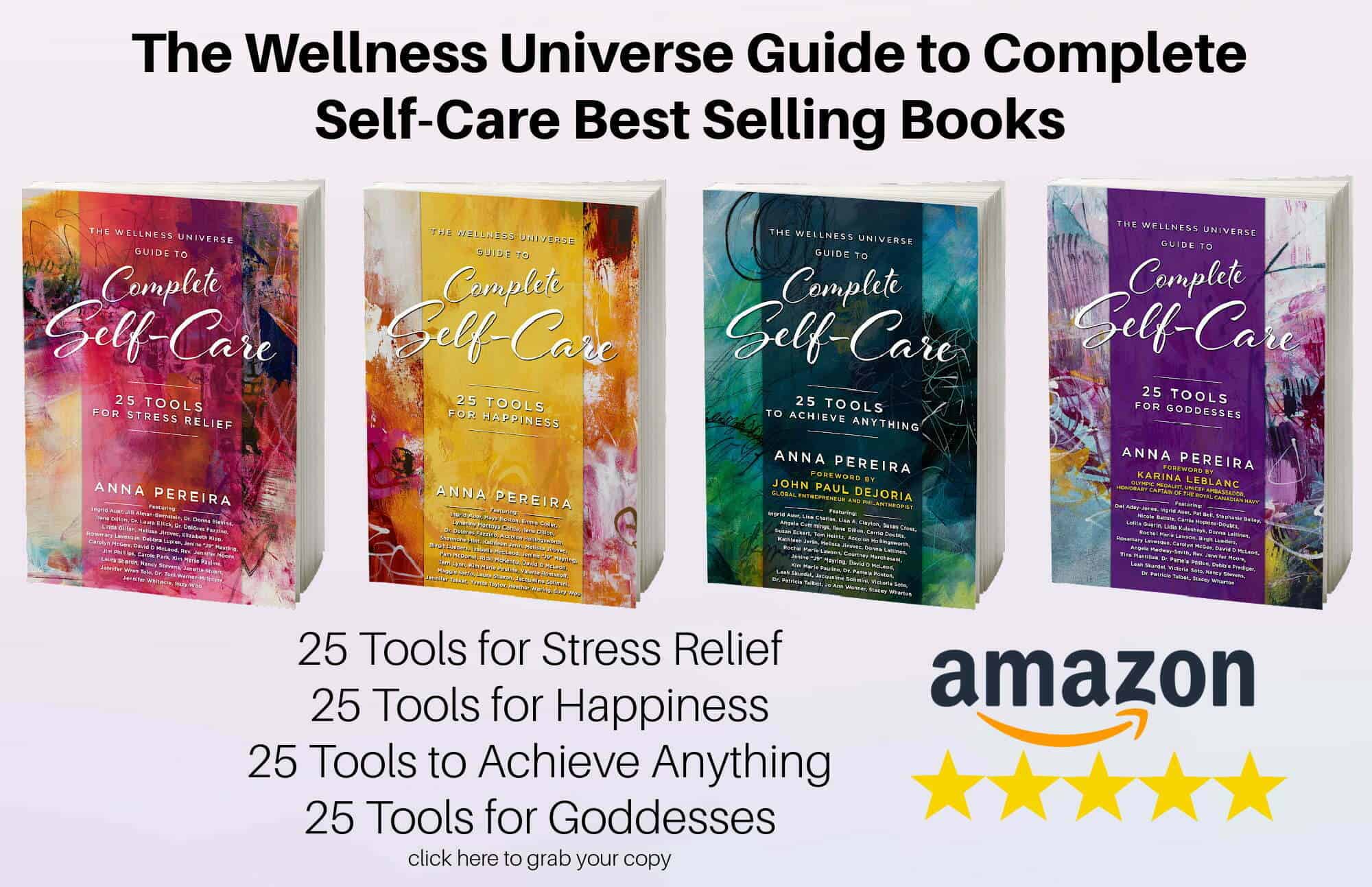 With over 250 independent reviews see how our self-care books are helping thousands of people around the world. Digital and paperback books are available now.
---

Connect to the people that help you live your best life: The Wellness Universe
As a Certified Master Life Coach, David shares wisdom, insights, personal lessons, and expertise in countless ways that help people all over the world to become true Masters of their lives. David is a Featured Bestselling Author and Mentor Ambassador with The Wellness Universe, and also serves on the WU Leadership Council. Connect with him at
https://www.thewellnessuniverse.com/world-changers/davidmcleod/