Do at Home Pilates
Perhaps you have been doing a bit of research on Pilates exercises and are now thoroughly confused. You have seen major pieces of Pilates equipment that you see in studios, which are huge and quite expensive, and even the home versions are not cheap and do take up a fair amount of space.
And, if you have osteoporosis or chronic pain, you may be worried that you need a lot of gear to safely exercise at home.
Don't be alarmed or worried! You can do an effective Pilates workout at home without any equipment at all; and there are plenty of small, inexpensive, and effective pieces of equipment that you can easily use for a fabulous in-home Pilates workout. You can fully equip your home Pilates Studio for well under $200, and less if you choose to not have everything.
Even if you do Pilates in a studio with equipment, you may want to supplement your sessions with some workouts at home. And, with some small apparatus, you can mimic some of your studio experience!
What You Need
A Good Pilates Mat
In Pilates there are a lot of exercises where you are on your back, your knees, your stomach and sides, and a thin yoga mat or towel may not be enough to cushion your bones. You can double your mat or have a separate thicker mat.
You want a thicker mat, at least 1/2" thick. The mat should be your most expensive purchase.
Pilates Books, Videos, Audios, or Apps
Alycea Ungaro, Brooke Siler, Ellie Herman, and myself all have good books and videos which will show you how to do the exercises. There are even some great audio classes (including mine) that you can follow. There are also some fabulous Pilates YouTube channels, podcasts, apps, and other free resources on the web. Try my Pilates for Back & Neck pain videos on YouTube.
Small Pilates Equipment
The Pilates ring or magic circle is a small, light, simple, and extremely effective tool to target muscles in your abs, back, hips, thighs, and arms that are crucial for tone and stability. A good ring costs around $30 and will last forever.
The foam roller is not Pilates equipment but can be effectively added to many Pilates mat routines to add a bit more challenge. Plus you can do some stretching and myofascial work with the roller that will help ease back, neck, and joint pain. A high-density foam roller will set you back $35
The Tye4® from PhysicalMind is a wearable resistance device that mimics the Pilates apparatus and costs just $75. See the photo of me using my Tye4®.
Stretchy bands, looped bands, and tubing with handles and a door anchor can be used to mimic spring resistance and an entire set costs about $25.
Joseph Pilates also used small weights when teaching his clients, so some 1- or 3-pound hand weights can be helpful as well. You can substitute full 16.9oz water bottles (they each weigh 1 pound).
If you have never done Pilates at all I encourage you to try a session or group class with an experienced Pilates teacher simply to get good corrections and an understanding of the basics of Pilates exercises and good form. Doing this online is a good idea, so you are in the same environment where you'll be exercising.
Now, you may be questioning whether online instruction can be as clear and detailed as in person, and I'm here to say, "Yes!"
Not sure? I encourage you to head over to my Exercise for Bone Health, Strength, & Mobility course in the Wellness Universe Lounge. This donation-based course has a workout in the very first lesson, so you'll have an idea of how online exercise instruction works.
Connect with Lynda on The Wellness Universe.
---
All information, content, and material are for informational purposes only and are not intended to serve as a substitute for the consultation, diagnosis, and/or medical treatment of a qualified physician or healthcare provider. The information supplied through or on this page, or by any representative or agent of The Wellness Universe, is for informational purposes only and does not constitute medical, legal, or other professional advice. Health-related information provided through this website is not a substitute for medical advice and should not be used to diagnose or treat health problems or to prescribe any medical devices or other remedies. The Wellness Universe reserves the right to remove, edit, move or close any content item for any reason, including, but not limited to, comments that are in violation of the laws and regulations formed pursuant to the Federal Food, Drug, and Cosmetic Act. None of the posts and articles on The Wellness Universe page may be reprinted without express written permission.
---
The Wellness Universe presents Success Expert Leader Gael Wood in partnership with Wellness for All programming supporting you to reach your goals in Reach for Your Dreams! Practical and Energetic Practices to Reach Your Goals.
Catch the recorded sessions and be sure to join the next LIVE class! 
Register today: https://bit.ly/WUReachForYourDreams
---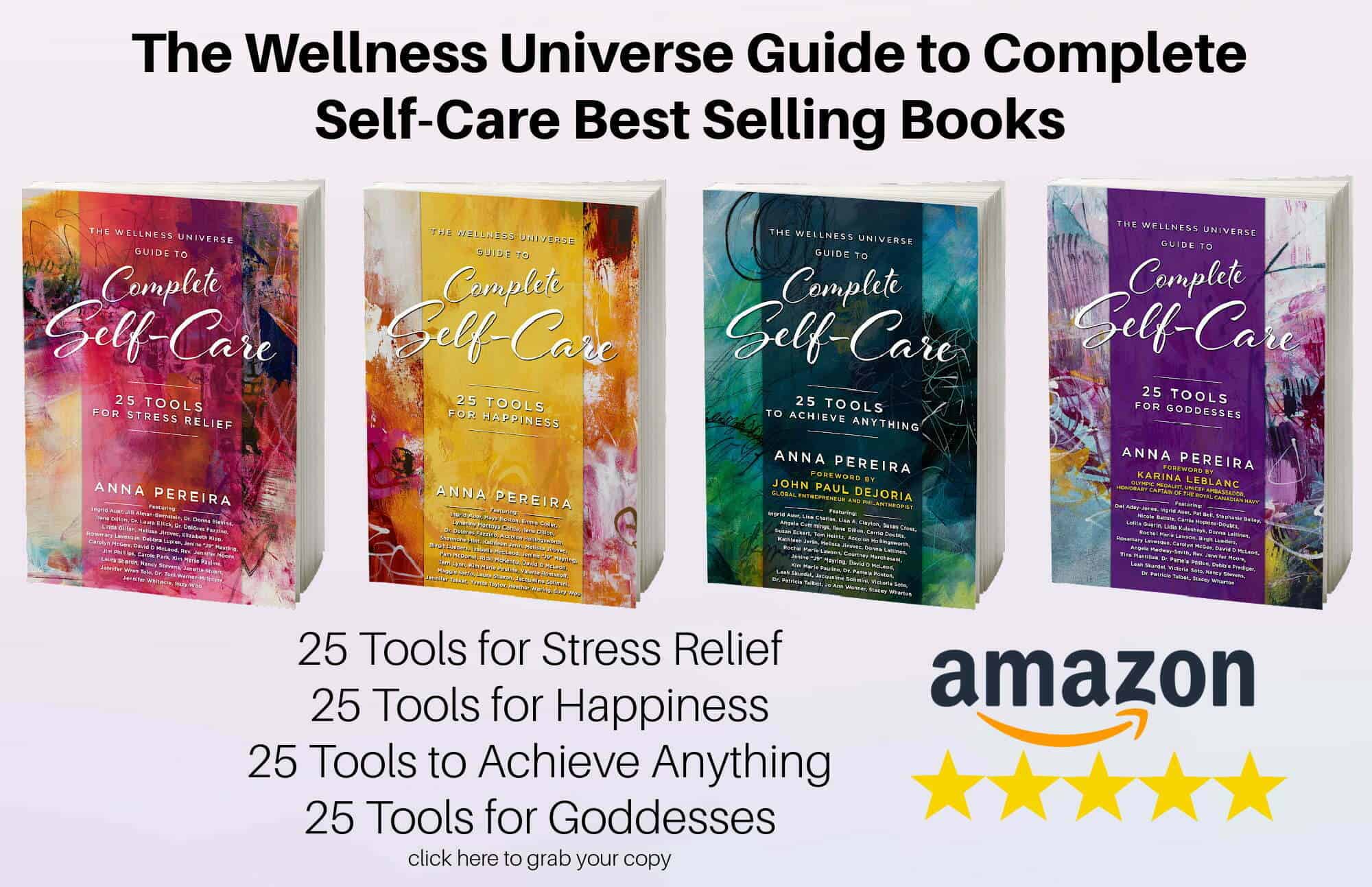 With over 250 independent reviews see how our self-care books are helping thousands of people around the world. Digital and paperback books are available now.
---

 Connect to the people that help you live your best life: The Wellness Universe
For over 33 years, Lynda Lippin's clients (including Donna Karan, Laurie Anderson, and Joe Walsh) have trusted her to help them get stronger and function better, with less pain. In fact, former Financial Times travel editor Rahul Jacob says that Lynda is the best Pilates teacher and personal trainer he's ever worked with. Currently, Lynda is the CEO of 
Lynda Lippin Pilates
, LLC, where she helps women over 50 increase their bone density, and eliminate chronic pain through her online 
Strong Bones program
, 
Strong Bones classes
, and private sessions. She also serves Pilates Teachers through the 
Pilates Teacher Mastermind®
, a business accelerator and continuing education program.