The last two years have caused many of us to question our lives – are we in the right job, the best relationship, the most comfortable home? In discussing this phenomenon with clients and friends, I've realized that beneath it all lies the foundational question: What am I doing here? The Akashic Masters can offer guidance to discover the answer.
Excavating below the surface
The global pause of the pandemic offered us all the opportunity to take stock of our lives. Many of us realized we weren't happy. Whether because of our current career, romantic partner, or even just feeling stuck, we began to move in unexplored directions, taking classes, trying new hobbies, or experimenting with meditation as a way to get plugged into the power of the Universe.
The reality is all the "things" we think may be making us unhappy aren't the problem. They're symptoms of not being aligned with our higher nature. Because if we were, the rest of our lives would have to conform.
What is a Life Purpose?
When a soul comes to earth, its main reason for being here is to learn and grow. We have all come to help humanity awaken and evolve to the next level of consciousness. This is why we're all here. How you choose to do that is an individual choice.
When you bring unresolved situations from past lives into this one, the waters get murky. Sometimes this lifetime can feel like a struggle because you can't distinguish what you've come to experience in this lifetime from what you've carried over with you. This is where the Akashic Masters can help release you from the past so you can be fully present now.
Living in murky water
Brittany came to me burned out from working too hard with a need to understand why she wasn't enjoying her life. She had a thriving life coach business, helping others to achieve their goals and dreams. The problem was, although she was making good money, she didn't feel she was living her best life.
When we consulted the Akashic Records, we discovered Brittany had been either a nurse or a nun in several other lifetimes. She was always caring for people, being of service at the expense of what she wanted for herself because religious and cultural mores had dictated her path.
In one life, she turned eighteen at the height of a war. Nurses were needed to care for injured soldiers, and she felt becoming one was the "right" thing. This put her desire to study music on the back burner where it sat for years because life, as it does, swept her into the current she'd chosen, and before she knew it, she was a middle-aged woman with a family and no time for the piano.
Clearing up the past
As we went through past lives where she'd dedicated herself to being of service, the Akashic Masters made it clear that this time her life didn't need to include such sacrifice. She was here to learn and expand in a different way.
They led me to ask her, "When was the last time you remember being happy?" Brittany broke down and when she was able, she responded.
"I think I was ten," she said. "My mom took me to The Nutcracker at Christmas. I remember feeling like I'd been transported to a magical land. The costumes. The music. The dancing." She paused for a moment. "I drove my mother crazy begging for a Nutcracker soldier for Christmas."
The Akashic Masters responded immediately to her story. They shared that learning to be joyful was how she would help raise the vibration on the planet and encouraged her to meditate daily to receive inspiration around her next steps.
Sometimes it takes a while
Brittany left our session committed to meditating and excited about the future. It was several months before I heard from her, but she seemed like a different person when we spoke. "I've meditated most days," she explained. "It's been challenging to keep that commitment and work with my clients, but I did the best I could. Then the most miraculous thing happened!"
The woman who'd recently bought the condo next to hers turned out to be the artistic director for a professional theater in their town. Over a glass of wine to welcome her to the neighborhood, Brittany shared a bit about her desire to learn more about what goes on behind the scenes.
"She told me they were doing a 'Tour Behind the Stage' fundraiser!" She sounded like a different person. "I got to see the costume department, all the lights and sound equipment. They even had some of the actors there to talk to us about how they prepare for their roles. It's like I was ten again!"
The joy in her voice was unmistakable. Even though she's still exploring what her next step will be, she knows she's on the right path. I encourage you to contemplate how you can best find the answer to "Why am I here?" and if it feels right, allow the Akashic Masters to support you. It's easy to begin with the meditation on my website that you can download at no cost.
We all deserve to live our most powerful life. And the power comes from feeling good, from being aligned with the Divine forces. Regardless of how you start, just start!
Connect with Lisa today!
---
All information, content, and material are for informational purposes only and are not intended to serve as a substitute for the consultation, diagnosis, and/or medical treatment of a qualified physician or healthcare provider. The information supplied through or on this page, or by any representative or agent of The Wellness Universe, is for informational purposes only and does not constitute medical, legal, or other professional advice. Health-related information provided through this website is not a substitute for medical advice and should not be used to diagnose or treat health problems or to prescribe any medical devices or other remedies. The Wellness Universe reserves the right to remove, edit, move or close any content item for any reason, including, but not limited to, comments that are in violation of the laws and regulations formed pursuant to the Federal Food, Drug, and Cosmetic Act. None of the posts and articles on The Wellness Universe page may be reprinted without express written permission.
---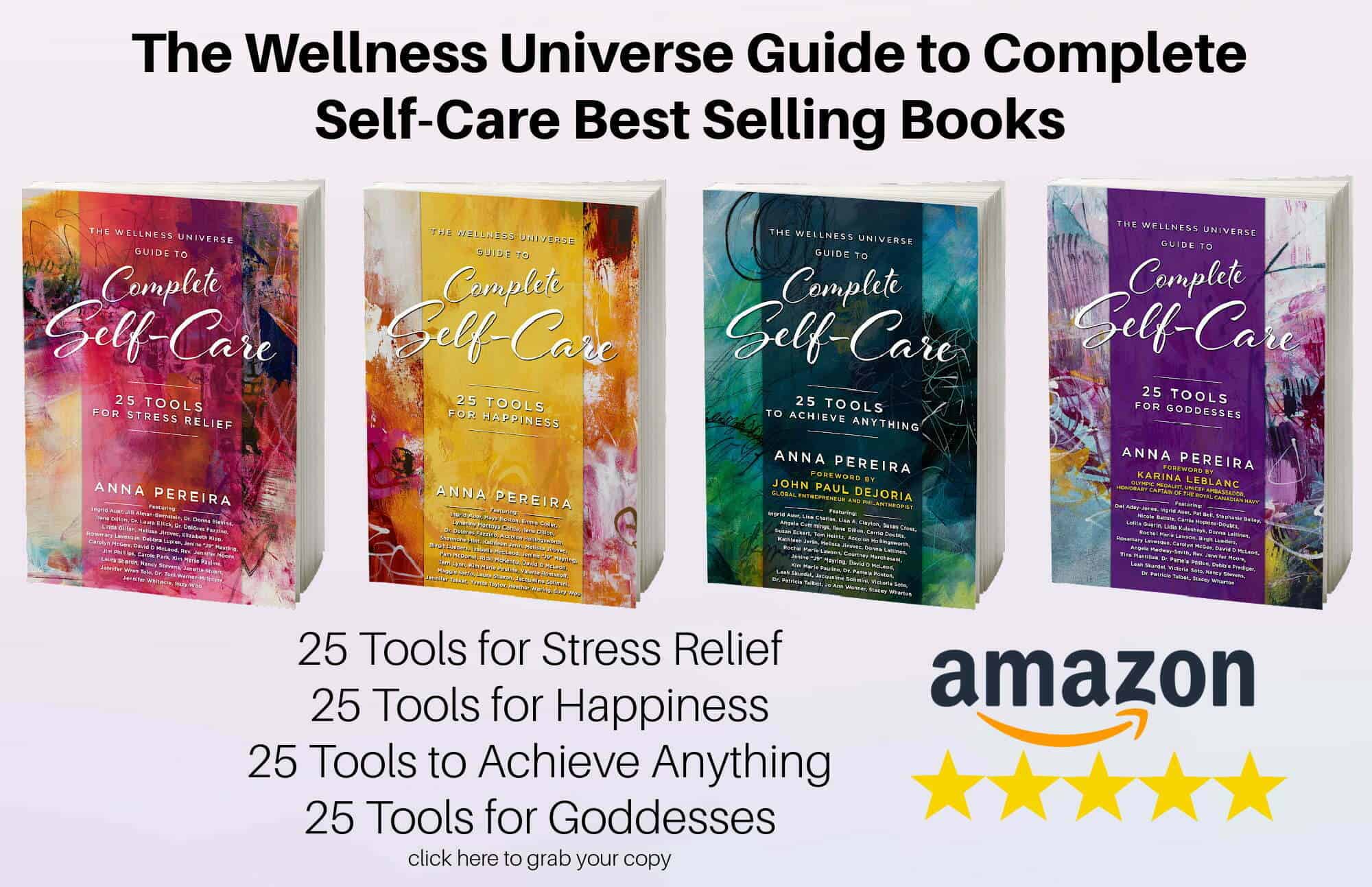 With over 250 independent reviews see how our self-care books are helping thousands of people around the world. Digital and paperback books are available now.
---
Self-development, self-care, and inspirational classes and sessions by Wellness Universe World Changer instructors who support your total well-being.
Visit The Wellness Universe Lounge today!
---
The Wellness Universe is here to serve your best well-being. If you are experiencing anxiety, grief, overwhelm, guilt, anger, or seeking ways to cope and get help for stress, relationships, parenting, or any other issue during this challenging time, we have wonderful resources for you to connect with. Our WU Best Help members are offering reduced rates, sliding scale payment options, and even pro-bono sessions.
WU Best Help
Lisa Barnett is the founder of the Akashic Knowing School of Wisdom where thousands of students across the globe have learned how to access their personal Soul wisdom and guidance. The best-selling author of From Questioning to Knowing: 73 Prayers to Transform Your Life, and The Infinite Wisdom of the Akashic Records, Lisa offers tools created from two decades of spiritual healing that will empower you to find greater fulfillment, happiness, abundance, and health. Download Lisa's Free Akashic Meditation at: www.AkashicKnowing.com and stay tuned for Lisa's Tedx talk Emotional Trauma Revisited.