Wellness for All programming from The Wellness Universe introduces you to wellness programs and wellness events that support your best mental wellbeing.
Introducing you to Resilience for Every Day – Tools, Tips, and Exercises for Wellbeing produced and hosted by Leah Skurdal, Resilience Event Leader, and co-hosted by Janette Stuart. The first in a quarterly series of Resilience Building events occurred on June 4, 2022.
The recording is available HERE. https://bit.ly/ResilienceforEveryday
The 90-minute program features resilience experts sharing their tools, tips, and exercises to help navigate the challenges of living in a rapidly changing world. While preparing for the event, each of the resilience leaders encountered their own stressful situations where they had to apply their best resilience strategies to their lives. In this special series of articles, we hear from each of the presenters on:
  Building Resilience Through Walking Our Talk
Today we hear from … Lisa Charles
Lisa shares her story of developing core resiliency muscles that carried her through recovery from grief.
The foundations of my resilience muscles were set during my formative years growing up with family at home. So, over the years, even if someone called me names, betrayed a friendship, or tried to discourage me from taking an opportunity, they had no effect on what's most important—my character and my faith. They couldn't alter my values nor change my spirit. I learned young that I am greater than whatever challenging circumstances may present themselves.
My resilience was certainly put to the test this past year. After losing both of my younger twin brothers to COVID, I became determined to help as many people as possible experience true health and wellness from the top-down and inside-out.
My brothers were my closest friends and I miss them every day. I miss their laughter, their wisdom, and the support they always showed me during our daily calls. Over the years, whenever I was blessed with a new opportunity, John and Edgar were the first people I'd call.
Whenever I faced difficult situations, my brothers were always there to listen and love me.
So, preparing for our Resilience Workshop was at times challenging. I didn't have my brothers to bounce off ideas, prep my presentation, or simply celebrate the Workshop's success.
Our love was powerful, and I now live on the sweet memories that we shared. I also live empowered by the strength of my core and the depth of my faith. Their loss has renewed and refueled my dedication to creating a movement helping people learn the health-related importance of loving their neighbor as they love themselves.
Lisa's free gift to you is – 5 Brain-Body Hacks Code Shifting eBooklet.
Lisa Charles is the CEO of Embrace Your Fitness, LLC, and the author of Yes! Commit. Do. Live. She successfully directed her struggle with temporary vocal loss into personal growth by shedding 77 pounds without dieting. As a Brain, Body, and Belief Alignment Specialist, Lisa empowers individuals to let go of limiting beliefs, embrace who they truly are, and breakthrough age-limiting barriers, by allowing them to experience wellness from her top-down, inside-out approach. Her strategies center on transformational techniques within and outside the fitness industry that produces tangible, lasting results.
Lisa Charles – Find out more about Lisa Charles – Transformation Coach and Brain-Body-Belief Alignment Special
https://www.thewellnessuniverse.com/world-changers/lisacharles/
Resilience for Everyday: Tools, Tips & Exercises for Well-being is a donation-based event, supported by pay-what-you-can donation upon registration anytime through the recording. It is available to all who would like to attend. You can make a donation HERE. https://bit.ly/ResilienceforEveryday
Save the Date for the next Resilience Building event:
Resilience for Harmony: Tools, Tips & Exercises for Well-being

September 10, 2022, 10-11:30am ET
Written by Lisa Charles and Leah Skurdal
---
All information, content, and material are for informational purposes only and are not intended to serve as a substitute for the consultation, diagnosis, and/or medical treatment of a qualified physician or healthcare provider. The information supplied through or on this page, or by any representative or agent of The Wellness Universe, is for informational purposes only and does not constitute medical, legal, or other professional advice. Health-related information provided through this website is not a substitute for medical advice and should not be used to diagnose or treat health problems or to prescribe any medical devices or other remedies. The Wellness Universe reserves the right to remove, edit, move or close any content item for any reason, including, but not limited to, comments that are in violation of the laws and regulations formed pursuant to the Federal Food, Drug, and Cosmetic Act. None of the posts and articles on The Wellness Universe page may be reprinted without express written permission.
---
The Wellness Universe presents David McLeod, Life Mastery Expert Leader guiding you through Grateful at Last! A Guided Tour to Life's Greatest Gift.
Live every 3rd Thursday of the month starting 7/21/22 through 6/15/23 at 2pm ET/11am PT each 120-minute session will be recorded. Register today prior to the LIVE launch: https://bit.ly/3KXJGdK
---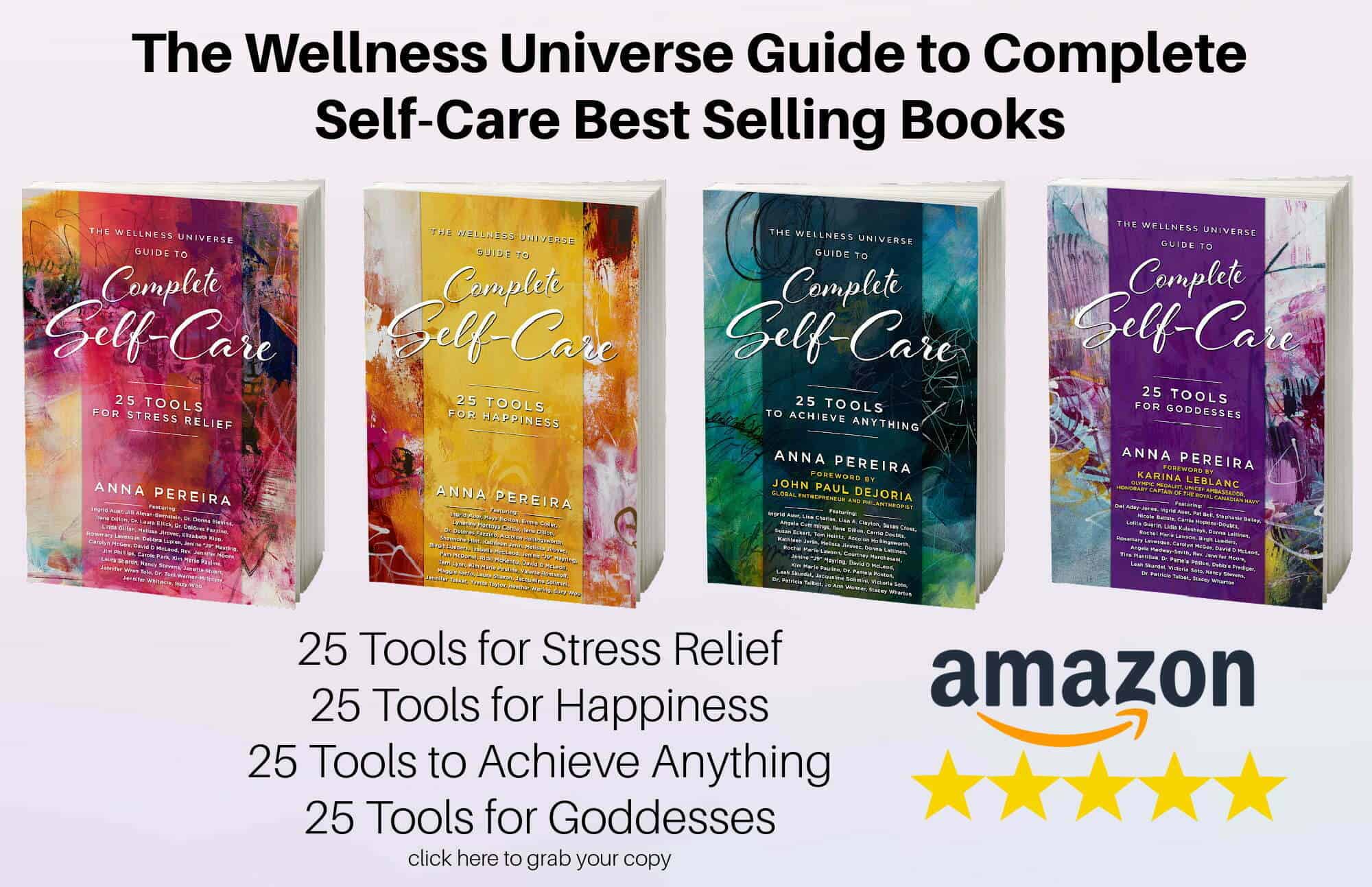 With over 250 independent reviews see how our self-care books are helping thousands of people around the world. Digital and paperback books are available now.
---
Self-development, self-care, and inspirational classes and sessions by Wellness Universe World Changer instructors who support your total well-being.
 Visit The Wellness Universe Lounge today!
---
The Wellness Universe is here to serve your best well-being. If you are experiencing anxiety, grief, overwhelm, guilt, anger, or seeking ways to cope and get help for stress, relationships, parenting, or any other issue during this challenging time, we have wonderful resources for you to connect with. Our WU Best Help members are offering reduced rates, sliding scale payment options, and even pro-bono sessions. WU Best Help
Leah Skurdal guides people to up-level their stress resilience to improve relationships. Leah shares intuitive insights in private Energy Healing to address the roots of disharmony. As an inspirational speaker and published author, Leah offers lively classes, experiential workshops, and keynotes.