The International Day of Peace, also known as World Peace Day, is observed on September 21st.
The United Nations has devoted this day to strengthening the ideals of peace, by observing 24 hours of non-violence and cease-fire.
The UN Peace Day theme for 2022  is "End racism. Build peace."
For us to achieve true peace, we are going to need to do so much more than lay down our arms. It will require building and re-building societies where all members feel that they can flourish, feel safe, be included, and grow. True peace will involve creating a world in which all people are treated equally, regardless of their race.
Racism continues to poison institutions, social structures, and everyday life in every society. It continues to be a driver of persistent inequality. And it continues to deny people their fundamental human rights. It destabilizes societies, undermines democracies, erodes the legitimacy of governments, and… the linkages between racism and gender inequality are unmistakable.

– UN Secretary-General António Guterres
Please join the efforts of the United Nations as they work towards a world free of racism and racial discrimination. A world where compassion and empathy overcome suspicion and hatred. A world that we can truly be proud of. (Source)
Here at The Wellness Universe, we believe peace begins within the individual and that,
"A happy, healthy, healed human leads to peace globally."
On World Peace Day, we invite all who can join us, for a Wellness for All PEACE DAY EVENT in observance of the International Day of Peace!
Together we can manifest a ripple effect of positive intentions during this special time for heart healing.
"Peace Begins in the Heart" takes place LIVE ONLINE on Wednesday, September 21st, at 4pm ET/1pm PT and as all our Wellness for All programming is, this special event is offered for free and, supported by donation. 🎁
Reserve your seat here – https://bit.ly/PeaceBeginsInTheHeart
Facilitating this peace-filled experience is Mid-Week Reset Meditation Guide Leah Skurdal. Who has brought in special guest Sound Healing Expert Sharon Carne, for this inspiring event! Sharon will guide you in sound healing tones for inner peace to soothe your heart and soul.
Leah will be leading a guided meditation to reconnect you to your highest good and the one family of humanity.
Together, we will align our heart-healing ripples with prayerful intentions around the world to enhance waves of inner and outer peace globally.
We hope you can join us! If not, why not practice your own day of inner non-violence and cease-fire?
For one day, be especially mindful to abstain from criticism and judgment of self and others. You could light a candle, say a silent prayer, meditate, or do a good deed for someone. Do what feels right in your soul to honor this special day and to inspire peace.
Share with us how you are celebrating the International Day of Peace so we can celebrate with you! Catch it in a photo and tag us on our Facebook or Instagram pages. Don't forget to use the hashtags #PeaceDay #DayofPeace #UNPeaceDay
Let kindness be your guiding light!
– The Wellness Universe Team
---
All information, content, and material are for informational purposes only and are not intended to serve as a substitute for the consultation, diagnosis, and/or medical treatment of a qualified physician or healthcare provider. The information supplied through or on this page, or by any representative or agent of The Wellness Universe, is for informational purposes only and does not constitute medical, legal, or other professional advice. Health-related information provided through this website is not a substitute for medical advice and should not be used to diagnose or treat health problems or to prescribe any medical devices or other remedies. The Wellness Universe reserves the right to remove, edit, move or close any content item for any reason, including, but not limited to, comments that are in violation of the laws and regulations formed pursuant to the Federal Food, Drug, and Cosmetic Act. None of the posts and articles on The Wellness Universe page may be reprinted without express written permission.
---
Carolyn McGee, Sacred Haven Living Expert, Intuition Coach, and Teacher in partnership with The Wellness Universe, Wellness for All programming, guides us through a transformational 12-session course Sacred Haven Living: The 12 Keys to Connection for Every Relationship.  
Catch the recorded sessions and be sure to join the next LIVE class! 
Register today:  https://bit.ly/SacredHavenLiving
---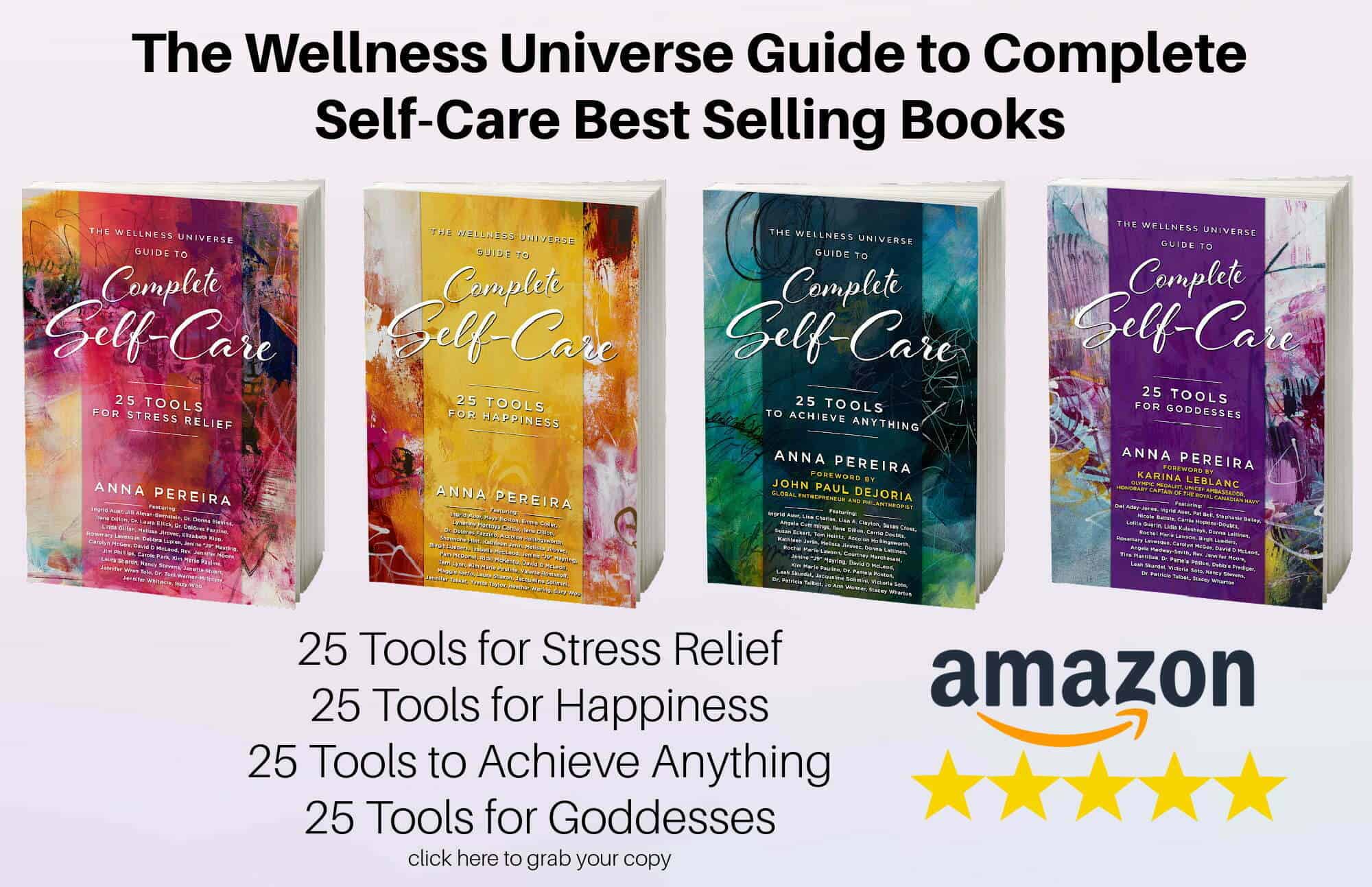 With over 250 independent reviews see how our self-care books are helping thousands of people around the world. Digital and paperback books are available now.
---
Self-development, self-care, and inspirational classes and sessions by Wellness Universe World Changer instructors who support your total well-being.
 Visit The Wellness Universe Lounge today!
---
The Wellness Universe is here to serve your best well-being. If you are experiencing anxiety, grief, overwhelm, guilt, anger, or seeking ways to cope and get help for stress, relationships, parenting, or any other issue during this challenging time, we have wonderful resources for you to connect with. Our WU Best Help members are offering reduced rates, sliding scale payment options, and even pro-bono sessions. WU Best Help
The Wellness Universe is your resource for health, wellness, well-being, and transformation. We serve and support professionals who make the world a better place and individuals and groups who seek their best life.
A woman owned company; having the vision in 2013, Anna Pereira launched the first directory in 2015 bringing together a community of members making the world a better place to be found by those seeking their best life. The Wellness Universe has grown since then to be a one-stop shop for total wellness support! We are a vetted community, online directory, book publisher, resource center, event producer, content platform, and so much more, supporting whole-health and well-being on a global scale.
The Wellness Universe is a home that connects industry professionals in the health, wellness, and well-being fields to seekers of total well-being. WU provides our WU World-Changer members with peer support, Wellness Universe produced events (live and online), projects, visibility, business mentoring, and community. Through The Wellness Universe our WU World-Changer members serve WU Friends, seekers of health, wellness and transformation, with coaching, workshops, content and more.
The Wellness Universe provides individuals and groups seeking their best lives with access to our members, wellness content, educational resources, and guidance in all areas of wellness to transform visions of how they want to live life into the life they experience.
Through the directory, WU Featured Blog, SoulTreat wellness retreat, Self-Care Books, group well-being programs, and online learning center, The Lounge, The Wellness Universe provides many avenues to support whole health, mind, body, spirit and planet.
Join us today! Wellness Professional or Seeker of Your Best Life