Social media has grown to be such a large influence on our world. Part of the impact of the enormity is that many of us now believe the fallacies of "the bigger the platform the better," "my influence is only powerful when I have a lot of followers and engagement," and "I can only show the best parts of me."
The Akashic Masters want you to understand that consciousness is raised one mind at a time. They have been telling me for a while that we each need to upgrade our lives and heed our call, we must kick the superficial to the curb and dive headfirst into the aspects of our lives that prevent us from being who you really are.
The results of false beliefs
The internet, and social media specifically, can be the digital equivalent of "mean girls." To be a member of that select group of "influencers," you must have a ton of followers, an equivalent amount of likes, and a high percentage of engagement.
To accomplish this, we post about our wins, not our losses because who wants to "follow" a loser? We share our painted faces and fashionable clothes, leaving the ripped t-shirt for housecleaning – who wants to see that much realness? And we stress about making our reels and TikToks more entertaining than anyone else's in the hopes that the algorithm might push it out to strangers, and possibly go viral.
The issue with this behavior is that it creates subconscious beliefs that leak into our real lives, separating us even further from our true selves and Source.
Bringing the past with you
Jenny scheduled an appointment with me because "I've hit a wall. I don't want to be involved in social media anymore. I'm tired of searching for ways to go viral, but it's necessary to promote my business. I feel so stuck."
We opened her Akashic Records to find a lifetime where she'd been a dedicated and loyal wife to a government official. There was never a time she said "no," whether it was to entertain, travel or make a public appearance. She never took into consideration how any of the "yeses" would impact her. She did as was expected regardless of feeling ill or tired and at times, at the expense of her children's needs.
In addition, we witnessed several of her husband's extramarital affairs that Jenny was aware of but chose to stay silent about. Her feeling of helplessness was clear to both of us. But instead of it driving her away, it caused her to double down to prove her worth.
We soared through the years of this life and all her sacrifices, without once witnessing her husband express appreciation or acknowledgment.
Time traveling emotions
When her Akashic Records were closed, Jenny was very emotional. "He never once said, 'thank you,'" she said. "Not one time. In all those years. And I just kept trying to justify that I was worth keeping."
I offered her a prayer for release, and we sat in silence as she processed all we'd seen. When Jenny finally spoke, it was powerful. "I had no choice then," she began. "Women were property. I couldn't start over and hope to maintain any kind of relationship with my children. I was trapped. But I'm not trapped now."
The connection between the previous life we'd witnessed and her current one was undeniable. "My need to have more followers, more likes, more engagement is all just a lame attempt for me to prove my worth," she admitted. "That really hurts, but I'm glad I know now."
Transitioning from superficial to depth
Jenny and I ended up having a conversation right after her Akashic Records exploration. We were both businesswomen who consciously make the effort every day to unveil more of our true selves, so we had a lot in common. We discussed the pull to participate in the way that "experts" say is necessary to achieve success.
"I feel so lost, I've given so much power to the people who appear to have achieved what I want to achieve," she said. "And I've completely disempowered my intuition in the process."
Our session was both an end and a beginning for Jenny. When I heard from her next, she had completely revamped the way she handled social media, finding new ways all the time to be more vulnerable and authentic in her posts and videos. It had cost her some followers, but new ones had shown up and she was finding her tribe.
The draw to having thousands or even millions of followers who like what you think and say can be intoxicating. Even if you don't have a business you're promoting, even if you post just for "fun," it's valuable to explore your motivation. Are you doing it just to share or are you searching for some type of validation that is missing in your life?
If the answer is the latter, it may be a good time to connect with the Akashic Masters and explore your past lives. We are all worthy of knowing our value because it frees us from the suffering that trying to prove it brings. I am here to support your journey so we can all live the lives we intended when we arrived here on Earth.
Connect with Lisa on The Wellness Universe.
---
All information, content, and material are for informational purposes only and are not intended to serve as a substitute for the consultation, diagnosis, and/or medical treatment of a qualified physician or healthcare provider. The information supplied through or on this page, or by any representative or agent of The Wellness Universe, is for informational purposes only and does not constitute medical, legal, or other professional advice. Health-related information provided through this website is not a substitute for medical advice and should not be used to diagnose or treat health problems or to prescribe any medical devices or other remedies. The Wellness Universe reserves the right to remove, edit, move or close any content item for any reason, including, but not limited to, comments that are in violation of the laws and regulations formed pursuant to the Federal Food, Drug, and Cosmetic Act. None of the posts and articles on The Wellness Universe page may be reprinted without express written permission.
---
Carolyn McGee, Sacred Haven Living Expert, Intuition Coach, and Teacher in partnership with The Wellness Universe, Wellness for All programming, guides us through a transformational 12-session course Sacred Haven Living: The 12 Keys to Connection for Every Relationship.  
Catch the recorded session(s) and be sure to join the next LIVE class! 
Register today:  https://bit.ly/SacredHavenLiving
---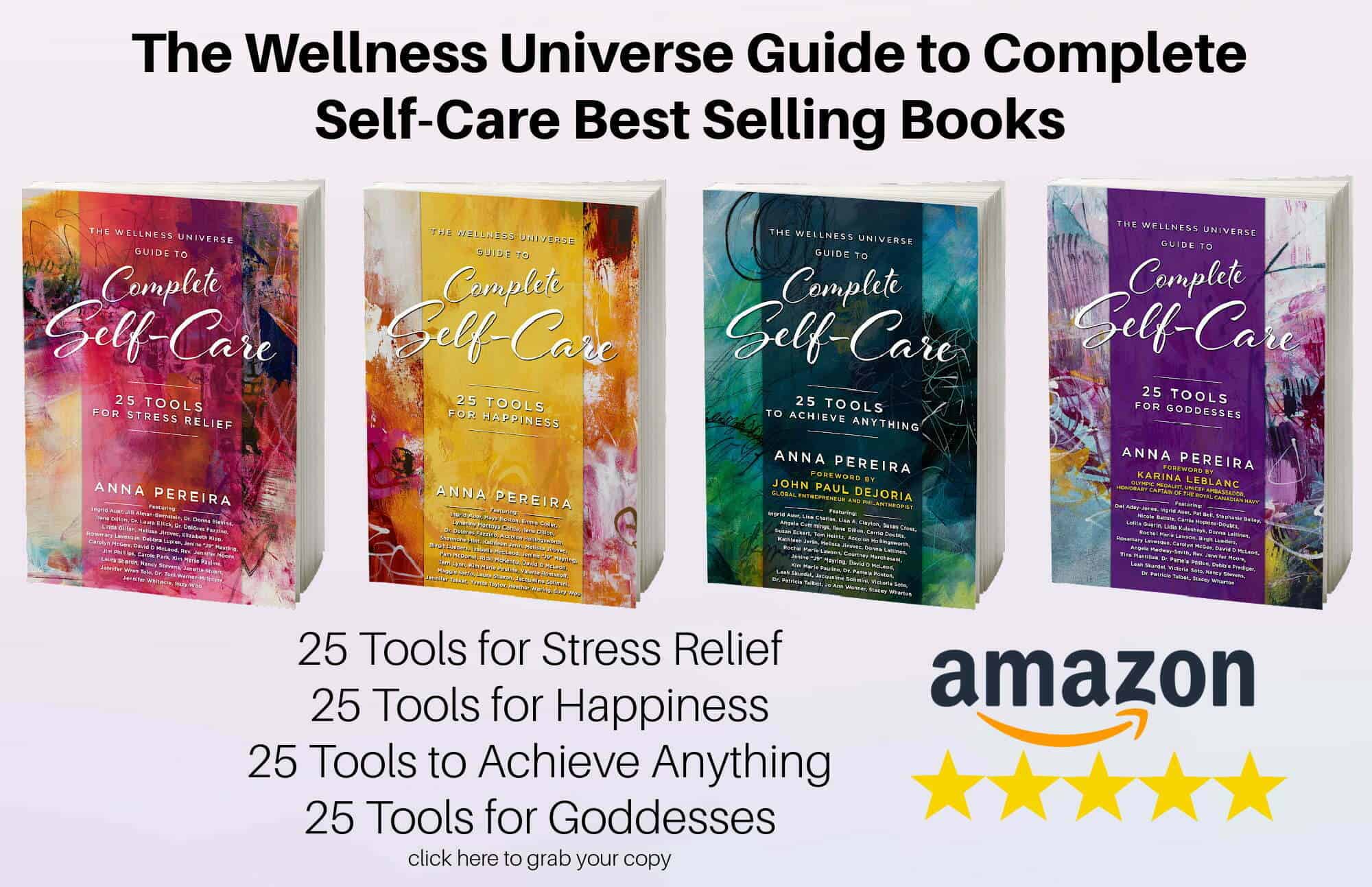 With over 250 independent reviews see how our self-care books are helping thousands of people around the world. Digital and paperback books are available now.
---
Self-development, self-care, and inspirational classes and sessions by Wellness Universe World Changer instructors who support your total well-being.
 Visit The Wellness Universe Lounge today!
---
The Wellness Universe is here to serve your best well-being. If you are experiencing anxiety, grief, overwhelm, guilt, anger, or seeking ways to cope and get help for stress, relationships, parenting, or any other issue during this challenging time, we have wonderful resources for you to connect with. Our WU Best Help members are offering reduced rates, sliding scale payment options, and even pro-bono sessions. WU Best Help
Lisa Barnett is the founder of the Akashic Knowing School of Wisdom where thousands of students across the globe have learned how to access their personal Soul wisdom and guidance. The best-selling author of From Questioning to Knowing: 73 Prayers to Transform Your Life, and The Infinite Wisdom of the Akashic Records, Lisa offers tools created from two decades of spiritual healing that will empower you to find greater fulfillment, happiness, abundance, and health. Download Lisa's Free Akashic Meditation at: www.AkashicKnowing.com and stay tuned for Lisa's Tedx talk Emotional Trauma Revisited.